2018/19 British Council IELTS Prize
2018/19 British Council IELTS Prize
Feel burdened by the large sum of money for education?
Lift that weight off your shoulders because…….
The IELTS Prize is here to award tuition fee subsidy for British Council IELTS test takers who intend to start their undergraduate or postgraduate programmes overseas or locally in 2019/20. It allows IELTS high achievers to choose any pre-graduate or post- graduate course of their wishes in hopes to support them throughout their education path.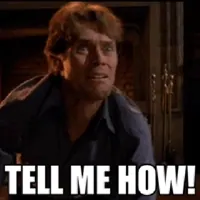 Students/ IELTS test takers can grab this opportunity and apply to win:
Local Prizes
1st Prize: RM 33,000
2nd Prize: RM 27,000
3rd Prize: RM 21,000
Regional Prizes
1st Prize RM 220,000*
2nd Prize RM 55,000
3rd Prize RM 45,000
*Actual amount depends on the university's first year tuition fee of the winner
IELTS Prize 2018/19 is now open for applications until 30 April 2019
Sounds interesting, right? Wait no more! Contact AECC Global via +603-5613 0308  or [email protected]