Automotive Engineering at RMIT
If your interest lies in automotive engineering, you definitely can't overlook the prestigious RMIT University that is well known for it.
What can I gain from this course?
This program includes mechanical engineering, giving you the chance to specialize in automotive engineering to develop economical and sustainable automotive designs, or solve automotive engineering problems. This involves solving existing vehicle power systems and engines related problems and also creating new ones for the future.
                              You get to expand your creativity, and no one will stop you!
Why study automotive engineering at RMIT?
Studying automotive engineering at RMIT offers the following benefits:
Prepare yourself for employment
With at least 12 weeks of industry placements undertaken locally or internationally, you'll be work-ready when you graduate. There are also opportunities to tackle research projects in partnership with industry, like the Engineers Without Borders Challenge.
Hands-on learning experiences
Your work will be largely laboratory-based, where you'll conduct experiments and design your own projects.
A globally accredited qualification
As a graduate, you will be eligible for membership of Engineers Australia, and your qualification will be recognised by all 18 countries that are signatories to the International Engineering Alliance, the Washington Accord. These include the USA, UK, China, Malaysia, New Zealand, Japan, Korea and Singapore.
And most importantly, experienced professors will guide and help you throughout your learning journey here.
To prove further on why RMIT is your best choice, we had a testimonial from the student of our own, Josh Gurtler.
To him, it is rewarding as he loves challenges while solving existing problems. One of the most interesting things that he experienced was learning to work on electric racing team. He got to work with different bunch of people, design and build new car from scratch.
Josh Gurtler is a big guy with huge dreams. He aspires to work at NASA or any other space company one day.
Curricular activities are also highly encouraged in RMIT. They offer wide range of clubs and societies for their students to participate. Josh managed to build friendships as these activities allow him to connect with other students and generate ideas together.
ON TOP OF THAT….
RMIT has well-equipped training facilities, exhibition spaces, research facilities and…
                          Recreational facilities just for your leisure needs.
This is because they encourage active and social lifestyles. Sports facilities include a gymnasium, basketball court, indoor and outdoor playing fields.
How exciting can it be?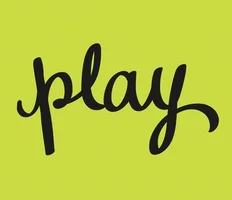 Any inquiries? Don't hesitate to talk to us, the AECC Global today! We have experienced education counselors to help you. Did I mention its completely free to talk to us?
Remember,
                                                   AECC Global has your back!