James Cook University (Brisbane, Australia) with Affordable Fees and Scholarships Available
When there is good news, AECC Global is always here to share it with you!
So what's up?
James Cook University is offering special scholarships for those who wish to study at Brisbane campus in 2019.
This is especially for courses in
Accounting
International Business
Hospitality & Tourism and Management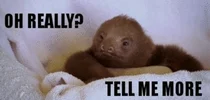 Bursaries available up to $16 800 AUD
Additional scholarships based on English proficiency
Further scholarships based on academic performance during their studies at JCU.
Just a fun fact…
James Cook University secured its spot in the top 10 Australian universities.
So…
Why study at James Cook University Brisbane?
Located in Brisbane CBD
Trimester system
Voted #1 University for Employer Satisfaction
Five Stars for Job Success (Internship services on campus)
Did I mention it's for a limited time only?
(Trimester 1 and 2, 2019)
But hey, it's a great offer so don't miss it!
So what are you waiting for? It's an opportunity like no other, peeps!
Talk to AECC Global consultant today!