Committed to expanding horizons for students since 2008
We've been helping students access global education with an experienced team who can help you get wherever you want to go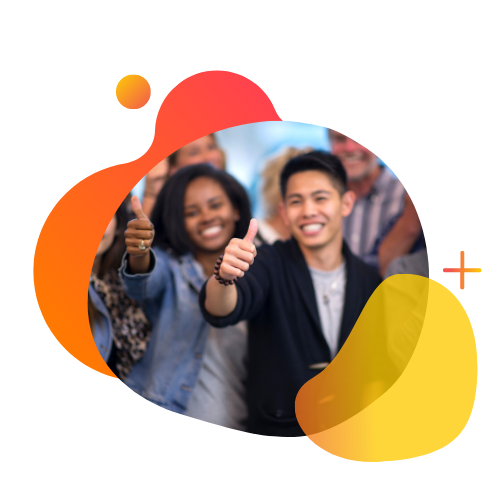 We know what you're going through
Choosing to study abroad is a big decision, one we've been through ourselves.
Just about everyone on our team has been an international student in the past, and from our humble beginnings in Melbourne to a global network of offices across 9 countries today, we're committed to helping you achieve your dreams.
The process can be long and confusing, but we'll help streamline it for you. We'll help you get wherever it is that you want to go.
Our top focus has always been on helping you, the international education aspirant, to study at your dream institution and destination.
That's why we offer clear, honest and independent advice and support to help you through the entire application process, your studies, and beyond.
We keep getting better and better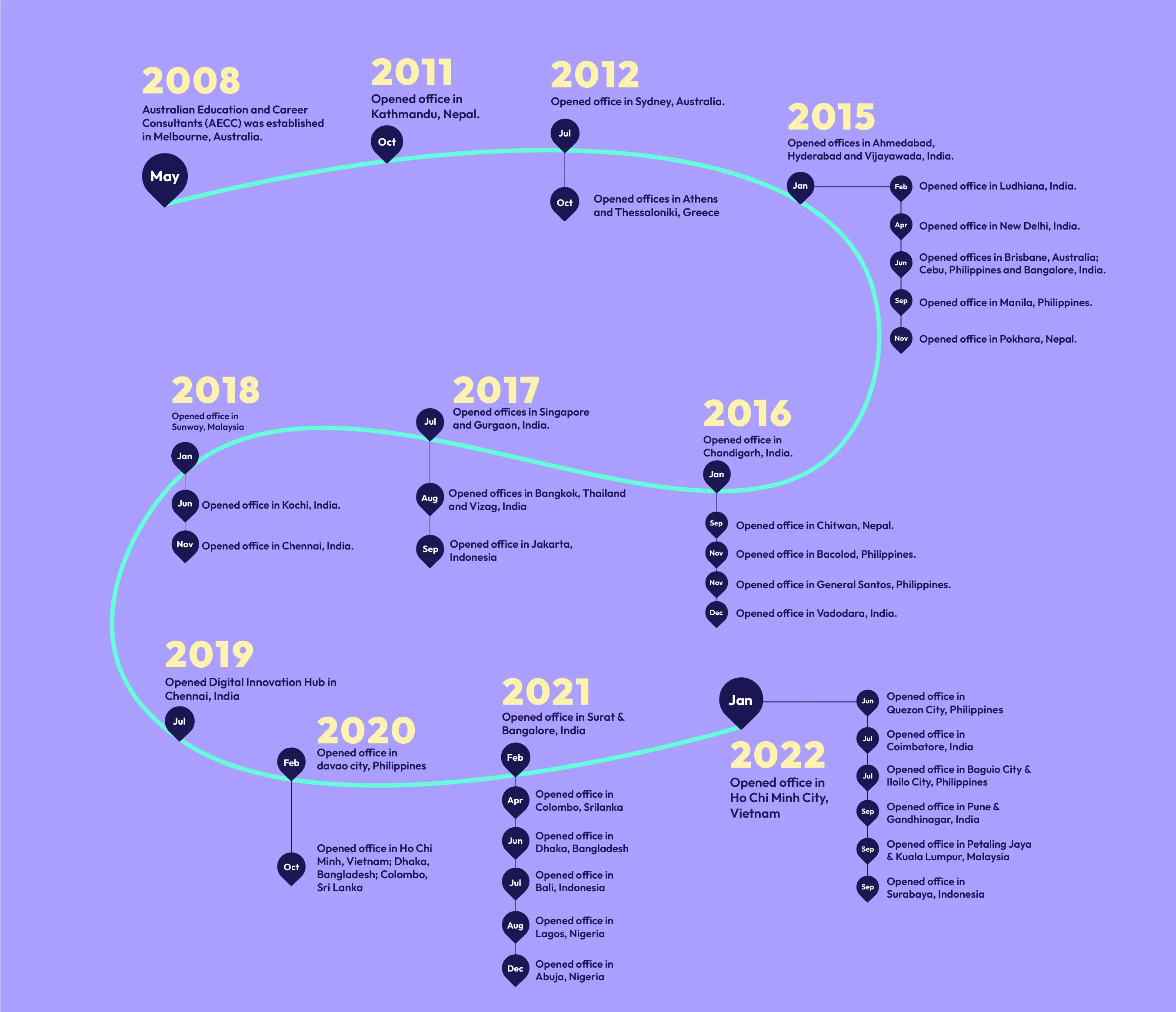 We keep getting better and better

To get in touch with our expert team, simply leave your details below and we'll call you for a FREE consultation.

To get in touch with our expert team, simply leave your details below and we'll call you for a FREE consultation.
"Very reliable and efficient. Ms Tan Mei Pei helped me throughout the process and ensured that I had all the documents. Helped me prepare everything and submit my visa in a short amount of time. Would not have been able to do it all by myself in such a timeframe. Highly recommended"
"Miss Tan Mei Pei was a tremendous help in my application to the university as well as for an australian visa. She was very patient and provided detailed guidance which made the process very smooth. Very grateful for everything & would recommend her services to anyone looking to study in Australia"
"The staff (Ms Tan) of AECC Global who guided me is very helpful and efficient. There is no delay in anything or any inconvenience. Her work was all up to date. AECC Global is a very good choice if you are considering studies abroad."
"It was great working with the education counsellor from AECC. They are very efficient and helpful for any requested information. Their service makes the process much easier and less stressful. AECC is highly recommended! Thank you for the support and guidance."
"Great and efficient service by AECC and special shout out to Mun Yue whom have helped me from Day 1 till the day I got my visa. Answering all my questions even after working hours and helping me with the applications to different unis and solving my accommodation problems. Highly recommended!"
"I applied for multiple universities alone, and only required the help of AECC when applying to Deakin University. Honestly I wish I'd have found them earlier and got their assistance for my other applications. My representative - Mun Yeu, was super helpful and quick to respond. 12/10 would recommend anyone."