Study Biomedical Engineering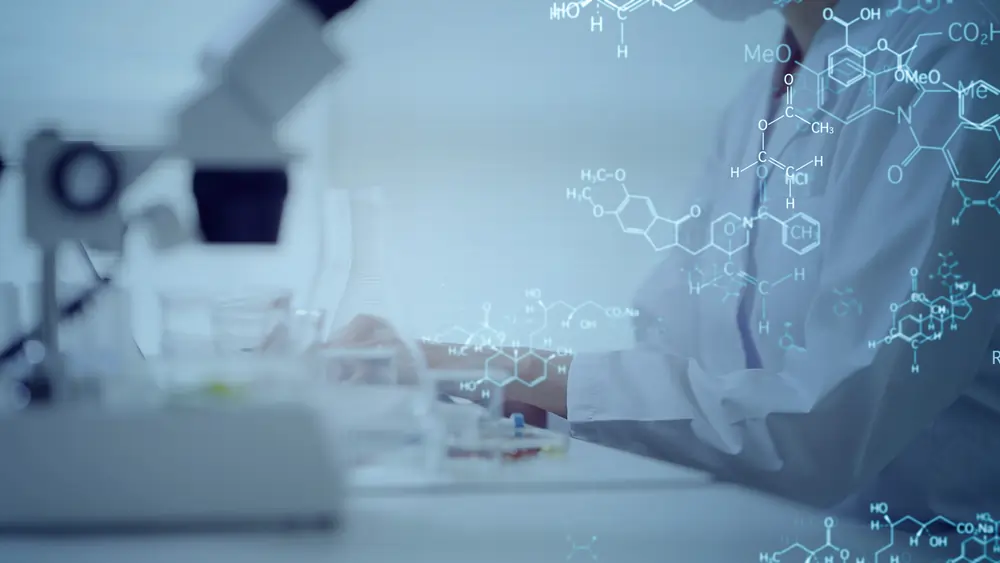 Biomedical Engineering Course Overview
In today's modern world, access to advanced medical facilities is essential to effectively treat a wide range of medical problems. With the continuous rise in population, the need for such facilities has become even more pressing. The field of biomedical engineering provides a solution to this mystery. Biomedical engineers work to bring together the principles of engineering and biology to develop new equipment and devices that can improve human health.

Given the crucial role that biomedical engineering plays in the healthcare industry, it is no surprise that it is one of the most sought-after engineering disciplines. This demand is expected to continue in the years to come. Studying biomedical engineering courses abroad can be especially beneficial, as countries such as the UK, USA, and Australia are renowned for their advancements in healthcare and modern medical facilities. By studying in a country that is at the forefront of medical innovation, you can position yourself for a successful future in this exciting and important field.
Why Study Biomedical Engineering Course Abroad?
Studying biomedical engineering courses abroad offers a wealth of benefits. First and foremost, you'll have the opportunity to learn from experts in the field who are at the forefront of research and development. You'll be exposed to the latest advancements in biomedical engineering, and you'll have the chance to work on projects that could have a real impact on people's lives.

The most compelling reason to study biomedical engineering abroad is the opportunity to make a real difference in the world. Biomedical engineering has the potential to transform healthcare by developing new technologies and treatments that can save lives and improve the quality of life for millions of people. By studying abroad, you'll be working with a global community of engineers and scientists who are dedicated to using their skills to make a positive impact on the world.

In addition to the academic benefits, studying abroad can be an incredibly enriching experience. It shows prospective employers that you're adaptable, independent, and willing to take risks. These are all valuable traits in the fast-paced world of biomedical engineering, where innovation and agility are key to success.

Subjects that will be covered under the biomedical engineering course abroad:
Mechanics of Engineering

Biological Materials

Mathematical Modelling

Biological Medical Science

Biomedical Chemistry

Biomedical Instrumentation and Electronics

Human Anatomy and Physiology
Requirements to Study Biomedical Engineering Courses Abroad
There are a few prerequisites that you need to meet to apply for a biomedical engineering course abroad – check out the table below.
S.no
Courses
Duration
Requirement
1.
Bachelor's
3 to 5 years

Successful completion of the pre-university course with good scores in maths, chemistry, and physics. 

Required minimum score in English test.

2.
Master's 
1 to 2 years

Successful completion of a bachelor's degree in a relevant field.

Required minimum score in English test.
In terms of English proficiency, you must have taken either the IELTS, TOEFL, or PTE exams, depending on your university's requirements.
University of Illinois at Chicago
Colorado State University
Illinois Institute of Technology
New Jersey Institute of Technology
Suffolk University
Kent State University
University of Mississippi
Career Prospects and Scope of Biomedical Engineering Abroad
The scope of biomedical engineering is vast and diverse. From developing medical devices such as artificial organs, prosthetics, and implantable devices to designing diagnostic tools like MRI machines, CT scanners, and ultrasound equipment, biomedical engineers play a critical role in modern healthcare. They work closely with medical professionals to solve complex medical problems and improve patient care.

But the scope of biomedical engineering goes beyond healthcare. Biomedical engineers also work in research and development, academic institutions, government agencies, and private industries. They design and develop new technologies, conduct experiments, and collaborate with other scientists and engineers to solve complex problems.

The demand for biomedical engineers is growing rapidly, and the career prospects in this field are excellent. With advancements in technology and an ageing population, the need for new medical devices and technologies is only going to increase. As such, there is a great need for skilled biomedical engineers who can design, develop, and innovate new technologies to improve human health.

Here's a list of various career paths within biomedical engineering:
Biomedical engineer

Research and development engineer

Clinical engineer

Rehabilitation engineer

Bio-materials developer

Manufacturing engineer

Medical imaging engineer

Genetic engineer

Orthopaedic engineer

Medical device engineer

Tissue engineer

Biostatistician 
Best Countries to Study Biomedical Engineering
If you're looking for top-ranking universities to study biomedical engineering courses abroad, look no further than these study destinations:
Biomedical engineering is an in-demand field of study, and these top study destinations are known for their exceptional practical learning, academic programs, and research. Also, their teaching approaches are restructured and updated to make sure you are set for the real world. Universities in these top destinations are known for their resources and often have partnerships with leading hospitals to provide opportunities for internships, research projects, and networking to gain experience.

Head over to the nearest AECC office to get an in-depth understanding of when, where, and how to get started on your dream degree in biomedical engineering.
Best Universities to Study Biomedical Engineering
There are many great universities to study Biomedical Engineering abroad and work in this field after graduation. We have selectively chosen a few such institutions, and it is worth noting that a Biomedical Engineering degree obtained from any of these universities is widely acknowledged on a global scale.
University of Strathclyde
University of Exeter
Head over to the nearest AECC office or fill out the inquiry form to obtain in-depth information about these study destinations, the best universities to attend, and how to get started on pursuing your desired degree in biomedical engineering.
Frequently Asked Questions
Is biomedical engineering a good career?
A big YES! There is a demand for biomedical engineers as healthcare technology continues to advance. It offers opportunities to work in plenty of settings which include research and development, healthcare facilities, and manufacturing.
Is a biomedical engineer a doctor?
What is the requirement for a biomedical engineering course abroad?
Is biomedical engineering highly paid?
We See Your Potential and Help You to Study Biomedical Engineering Abroad That Adds Significant Value to Your Future.
Our international education counsellors proactively guide and support the international students in choosing the top-ranking universities and the best courses to achieve their career goal. We make sure our students are provided with personalised support when applying to study biomedical engineering abroad.
To get in touch with our expert team, simply leave your details below and we'll call you for a FREE consultation.

LAM'AAN LATHEEF , MALDIVES,
THIRU JASMI, KLANG VALLEY,
PEE HUI HAN, KLANG VALLEY,
YEE HAOW KHOO, KLANG VALLEY,