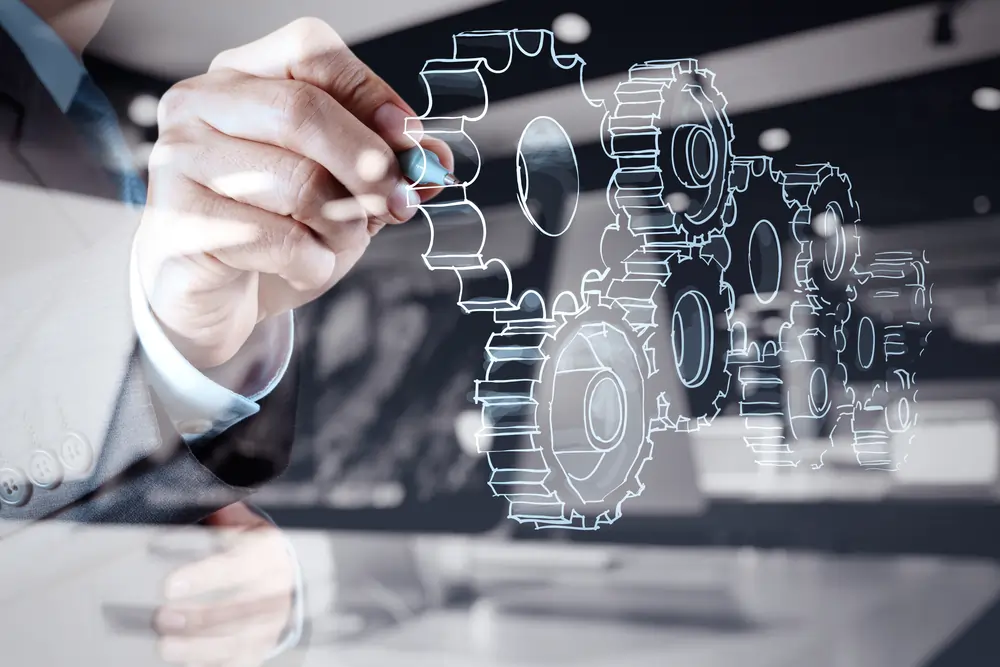 Mechanical engineering is a discipline that covers a wide range of topics ranging from designing and manufacturing machines to analysing and maintaining them. It is an ever-growing field, with new technology and applications being created all the time. Whether you are interested in aerospace, automotive, or electronics engineering, you are sure to find the ideal place for you in this exciting field.
Mechanical engineering plays a crucial role in taking a product idea and converting it into reality in today's marketplace. By blending together physics, mathematics, and computing, mechanical engineering programs provide students with a well-rounded education that can be applied to many different facets of life.
Why Study Mechanical Engineering Courses Abroad?
Studying mechanical engineering at a university abroad offers many benefits that will help you excel in this competitive field. One of the primary advantages is that you have the opportunity to learn from faculty members who are internationally recognised experts in their respective areas. For Malaysian students, this can be an excellent opportunity to gain insight from some of the best minds in the world. In addition to learning from outstanding faculty, universities located abroad often have more resources and cutting-edge facilities, which can provide a more immersive and interactive learning experience.
Whether you want to learn from world-renowned faculty, gain access to cutting-edge facilities, experience different cultures, or improve your job prospects, studying mechanical engineering abroad can give you the skills and knowledge you need to succeed. Additionally, most programs offer a great deal of flexibility in terms of which courses you take, giving you the opportunity to tailor your education to suit your specific interests and goals.

Program Structure for Mechanical Engineering Courses

In your first year of studying mechanical engineering abroad, you will focus primarily on foundational topics and concepts related to physics and mechanical engineering. In your second year, it will shift more toward core subjects such as mechatronics, control engineering, and mathematics, and you will also be asked to complete a project.

As you progress through your studies into the third year, you will have the opportunity to specialise in a particular area and work on more complex problem-solving projects. You will also take courses in Mechanical Design, where you will learn from experienced professionals and work on your own design projects. Lastly, in your fourth year, you will complete a specialised project as well as an internship.

Subjects that will be covered:

Electrical Engineering

Engineering Materials

Introduction to Computing for Engineers

Thermodynamics and Fluids

Engineering Maths

Sustainable Energy and the Environment

Systems Modeling
Requirements to Study Mechanical Engineering Courses Abroad
In terms of English proficiency, you must have taken either the IELTS, TOEFL, or PTE exam, depending on your university. For prerequisites, there are a few things that you need to meet to apply for mechanical engineering abroad. Check out the table below.
S.no
Courses
Duration
Requirement
1.
Bachelor's in Mechanical Engineering
4 years

Successful completion of the pre-university course with a good score in

physics and maths.

Required minimum score in English test.

2.
Master's in Mechanical Engineering
1 to 2 years

Successful completion of a bachelor's degree in a relevant field.

Required minimum score in English test.
Career Prospects and Scope of Mechanical Engineering Abroad
Choosing to study at a university abroad can offer many benefits, both in terms of your future career prospects and personal development. As a mechanical engineering graduate, you will have the adequate skills and knowledge required to pursue a career in this field. Robotics is one area of mechanical engineering that is growing rapidly, offering great opportunities for those with the right skills. A career in robotics can be highly rewarding, both personally and professionally.

As technology continues to develop, so too does the role of mechanical engineers. With new technologies emerging all the time, employers are seeking candidates with experience in various areas. Those with a mechanical engineering degree have skills and knowledge that can be applied across multiple industries, such as automotive, aerospace, manufacturing, and construction. It can be difficult to predict what potential employers will want in the future, but remaining up-to-date with the latest technological advancements is sure to stand you in good stead.

Here's a list of various career paths within mechanical engineering:
Automotive Engineer

Aerospace Engineer

Mechanical Engineer

Production Engineer

Thermal Engineer

Structural Engineer

Biomedical Engineer

Management Consultant

Technology Specialist

Construction Engineer

Manufacturing Engineer
Best Countries to Study Mechanical Engineering
If you're looking for top-ranking universities to study mechanical engineering abroad, look no further than these study destinations:
You'll be able to choose from a variety of courses to suit your needs while also having the option to divert from your original course and embark on a new and fascinating adventure instead. Education isn't the only thing you'll gain from these experiences. You'll also be graduating with a new perspective, a sense of adventure, and a renewed passion for learning.
Best Universities to Study Mechanical Engineering
There are many great universities to study Mechanical Engineering abroad and work in this field after graduation. We have selectively chosen a few such institutions, and it is worth noting that a Mechanical Engineering degree obtained from any of these universities is widely acknowledged on a global scale.
The University of Sheffield
University of Bath
University of Southampton
Massey University of New Zealand
Auckland University of Technology
University of New South Wales
The University of Queensland
Monash University
University of Sydney
Head over to the nearest AECC office or fill out the inquiry form to obtain in-depth information about these study destinations, the best universities to attend, and how to get started on pursuing your desired degree in mechanical engineering.
Frequently Asked Questions
Is mechanical engineering a good career?
Absolutely. Mechanical engineering is a challenging field that is constantly evolving. It's a great career for those who are interested in designing and developing new technologies. You can work in a variety of industries, including automotive, aerospace, and manufacturing. And if that isn't enough to convince you, mechanical engineering also has great job security and a very competitive salary. So if you're interested in a career that is both exciting and lucrative, then mechanical engineering might be the perfect fit for you.
Do I need to be good in physics to pursue mechanical engineering abroad?
What are the highest-paying mechanical engineering jobs?
Which is better, Computer Science or Mechanical Engineering?
Can mechanical engineers work abroad?
We See Your Potential and Help You to Study Mechanical Engineering Abroad That Adds Significant Value to Your Future.
Our international education counsellors proactively guide and support the international students in choosing the top-ranking universities and the best courses to achieve their career goal. We make sure our students are provided with personalised support when applying to study mechanical engineering abroad.
To get in touch with our expert team, simply leave your details below and we'll call you for a FREE consultation.

LAM'AAN LATHEEF , MALDIVES,
THIRU JASMI, KLANG VALLEY,
PEE HUI HAN, KLANG VALLEY,
YEE HAOW KHOO, KLANG VALLEY,