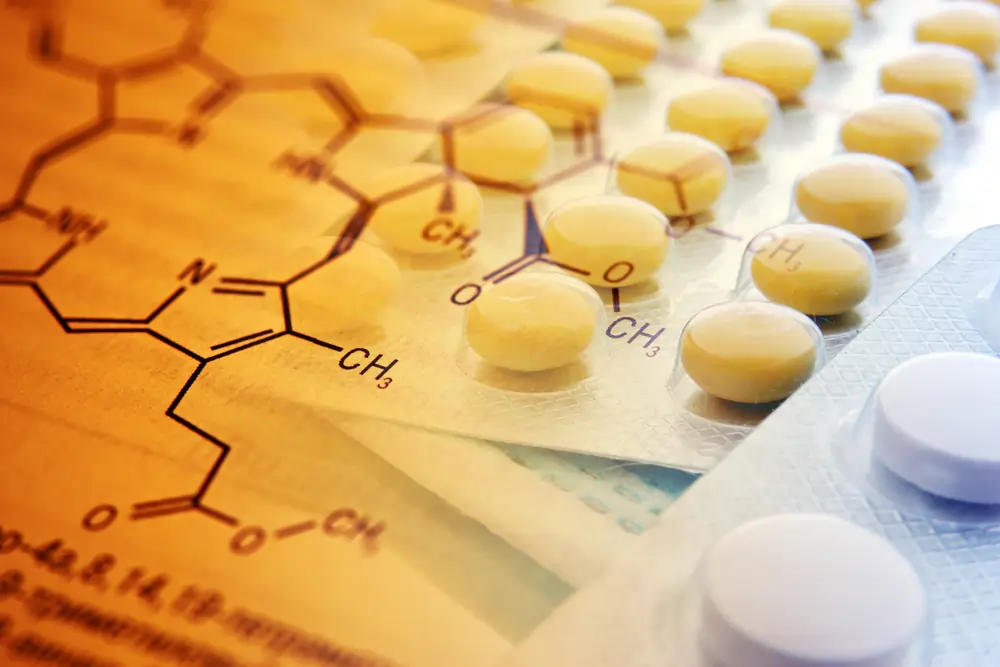 Pharmacists are an essential part of society, playing a vital role in aiding and improving public health. They are underrated experts who help us to make sure that we take our medicines safely and effectively. As our population grows and ages, and as medicines become more and more complex, the need for pharmacists is now more than ever before.


The study of drugs and medicine is essential for those wishing to pursue a career in Pharmacy. Through comprehensive coursework in human biology, chemistry, physiology, and pharmacology, a
pharmacy course
will provide you with the skills and knowledge necessary to enter this growing field. In addition, legal and ethical issues surrounding the practice of Pharmacy will be explored, providing a well-rounded education in this dynamic field.
Why Study Pharmacy Courses Abroad?
When you study
pharmacy abroad
, you'll have the chance to study the framework of pharmacy in-depth, and get a new perspective on global health. You may also find yourself in unique circumstances that allow you to work directly with patients or conduct research. No matter what your experience is like, studying
pharmacy abroad
can be a great way to learn more about the profession and expand your career opportunities.


Pharmacy courses
require not only a deep understanding of scientific disciplines like chemistry and biology, but also strong interpersonal skills. Studying
pharmacy abroad
will give you a chance to explore pharmacology in detail, and learn about how drugs work within the body. You'll also cover pharmaceutics, which focuses on formulating drugs.
Program Structure for Pharmacy Courses
Pharmacy courses abroad is designed to ensure you get the right combination of skills needed for your professional field. Pharmacy courses develop through four themes, the first three being enabling science, pharmaceutics, and pharmacy practice – all coming together in the fourth theme, integrated therapeutics. You will also have the option of doing a double degree in Pharmacy abroad.
Pharmacy courses abroad are designed to help you improve your skills through work placements in pharmacies, hospitals, and other environments. You will have the opportunity to practise these skills while learning from some of the best pharmacists in the field. This course will prepare you for a rewarding career in the pharmaceutical industry.
Subjects that will be covered:
Drug Structure

Basics of Pharmaceutical 

Drug Design

Human Anatomy and Physiology

Clinical Pharmacy

Hospital Pharmacy

Pharmaceutical Policy
Requirements to Study Pharmacy Courses Abroad
S.no
Courses
Duration
Requirement
1.
Bachelor's in Pharmacy
3 to 4 years

Successful completion of the pre-university course with a good score in

Physics, Maths/Biology, and Chemistry.

Required minimum score in English test.

2.
Master's in Pharmacy
1 to 2 years

Successful completion of bachelor's degree in a relevant field.

Required minimum score in English test

3.

Doctorate in Pharmacy

2 years

Successful completion of a master's degree in a relevant field.

Required minimum score in English test.
Career Prospects and Scope of Pharmacy Abroad
A pharmacy course abroad will allow you to specialise in a certain area of pharmacy, such as pharmacology or medicinal chemistry. This can help to gain the skills and knowledge needed to pursue a career in this field. 
Students who complete a pharmacy course typically have good career prospects, as there is always a demand for qualified individuals in this field. Pharmacists can work in a variety of settings, including hospitals, clinics, and even research laboratories. In addition to dispensing medication, pharmacists are often responsible for providing patient education and counselling. There are many different career prospects available for those who have completed a pharmacy course.
Here's a list of various career paths within Pharmacy:
Clinical Research Associate

Pharmacist

Prescriber

Pharmaceutical Sales Manager

Drug Inspector

Medical Content Writer

Regulatory Affairs Officer
Best Countries to Study Dentistry Abroad
If you're looking for top-ranking universities to study a Pharmacy course abroad, look no further than these study destinations:
You'll be able to choose from a variety of courses to suit your needs while also having the option to divert from your original course and embark on a new and fascinating adventure instead! Education isn't the only thing you'll gain from these experiences, you'll also be graduating with a new perspective, a sense of adventure, and a renewed passion for learning. 
Best Universities to Study Pharmacy
There are many great universities to study Pharmacy abroad and work in this field after graduation. We have selectively chosen a few such institutions, and it is worth noting that a Pharmacy degree obtained from any of these universities is widely acknowledged on a global scale.
Queen's University Belfast
The University of Sunderland
University of Portsmouth
The University of Auckland
University of Otago
Curtin University
University of South Australia
Monash University
University of Tasmania
Head over to the nearest AECC office or fill out the inquiry form to obtain in-depth information about these study destinations, the best universities to attend, and how to get started on pursuing your desired degree in pharmacy.
Frequently Asked Questions
Which is the best field in pharmacy?
When it comes to choosing a field of study in
pharmacy
, there are many options to consider. The best field of pharmacy for you depends on your interests, goals and career aspirations. Here's a list of the best fields:
Pharmaceutical Biotechnology

Drug Discovery and Drug Development
What is the difference between pharmacy and pharmaceutical?
How much does it cost to study Pharmacy Abroad?
Do pharmacy courses require maths?
Which job is the highest paid in pharmacy?
Can I study a pharmacy course without biology?
Is Pharmacy a good career abroad?
We See Your Potential and Help You to Study Pharmacy Abroad That Adds Significant Value to Your Future.
Our international education counsellors proactively guide and support the international students in choosing the top-ranking universities and the best courses to achieve their career goal. We make sure our students are provided with personalised support when applying to study pharmacy abroad.
To get in touch with our expert team, simply leave your details below and we'll call you for a FREE consultation.

LAM'AAN LATHEEF , MALDIVES,
THIRU JASMI, KLANG VALLEY,
PEE HUI HAN, KLANG VALLEY,
YEE HAOW KHOO, KLANG VALLEY,