Study Occupational Therapy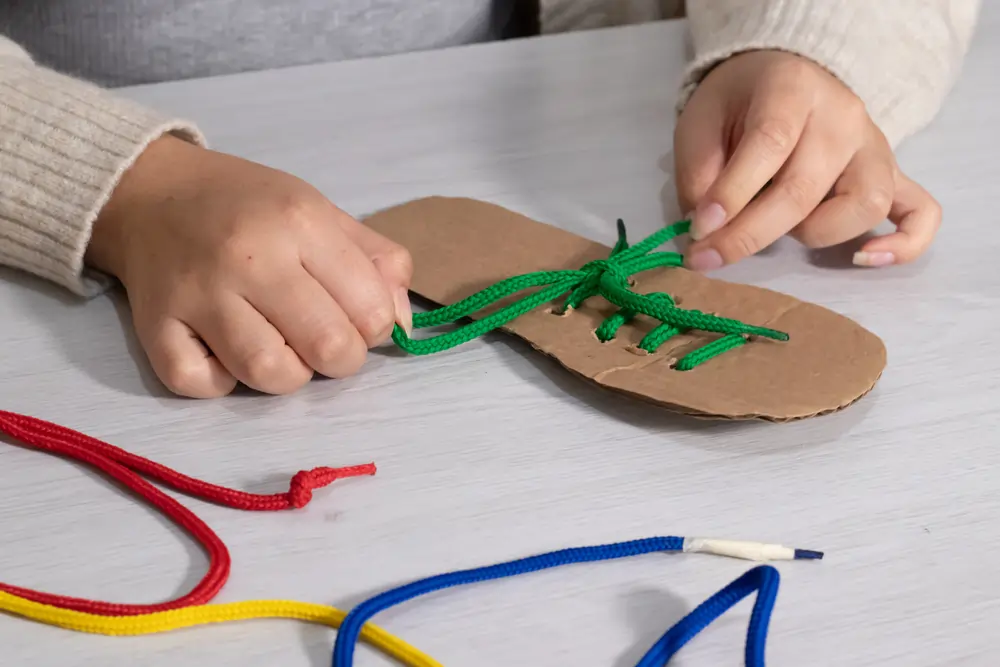 Occupational Therapy Course Overview
Have you ever stopped to think about the importance of the everyday activities that make up our lives? Whether it's brushing our teeth, cooking a meal, or playing with friends, these seemingly simple tasks form the building blocks of our daily routines and shape our sense of self. 

Occupational therapy is about helping people engage in these activities in meaningful and fulfilling ways. Occupational therapy, where creativity meets compassion, and everyday activities become extraordinary. So get ready to be inspired and learn as we delve into to know more about occupational therapy courses.
Why Study an Occupational Therapy Course Abroad?
An Occupational therapy course has endless opportunities for personal and professional growth, and studying abroad adds even more dimensions to this exciting experience. Here are some unique selling points to consider:
Enhance your clinical skills: With hands-on clinical experience abroad, you will have the opportunity to develop and refine your clinical skills, making you a more confident and effective therapist.

Learn from diverse perspectives: Studying

occupational therapy courses

abroad exposes you to different approaches, theories, and techniques, giving you a broader perspective and making you a more well-rounded therapist.

Stand out in the global job market: By demonstrating your adaptability, cross-cultural competence, and foreign language skills, you will have a competitive edge in the global job market.

Make a difference in people's lives:

Occupational therapy

is a rewarding field, and by studying abroad, you will have the opportunity to make a positive impact on people's lives in a foreign culture.

Live a life-changing experience: Studying abroad is a once-in-a-lifetime experience that will challenge you, inspire you, and shape you into a more confident and culturally aware person.
Program Structure for Occupational Therapy Course
Master the fundamentals: This course will take you from the basics of

occupational therapy

to advanced topics, providing a comprehensive education in the field.

Hands-on learning: You'll get the opportunity to put your skills into practice through internships and hands-on training, giving you real-world experience and confidence in your abilities.

Learn from the experts: With lectures and workshops taught by seasoned

occupational therapy

professionals, you'll have the chance to learn directly from the experts and gain insights into the latest trends and best practices in the field.
This occupational therapy course will provide you with the knowledge, skills, and experience you need to excel in your future career. Are you ready to embark on this exciting journey of occupational therapy? Well, contact us!
Subjects that will be covered:
Foundations of occupational therapy

Health and well-being

Human anatomy and physiology

Therapeutic processes

Occupational performance

Research methods

Professional practice
Requirements to Study Occupational Therapy Courses Abroad
There are a few prerequisites that you need to meet to apply for an occupational therapy course abroad – check out the table below.
S.no
Courses
Duration
Requirement
1.
Bachelor's
3 to 4 years

Successful completion of a pre-university course with a good score in science subjects and maths.

Required minimum score in English test.

2.
Master's 
1 to 2 years

Successful completion of a bachelor's degree in a relevant field.

Required minimum score in English test.

3.
Ph. D 
2 to 3  years

Successful completion of a master's degree in a relevant field.

Required minimum score in English test.
In terms of English proficiency, you must have taken either the IELTS, TOEFL, or PTE exams, depending on your university's requirements.
Career Prospects and Scope of Occupational therapy Abroad
Are you looking for a career with impact and endless opportunities for growth and advancement? Look no further than Occupational Therapy (OT) abroad. The demand for qualified OT professionals has skyrocketed in recent years, and with that demand comes numerous exciting career prospects for those with the skills and drive to succeed.

Whether you're looking for a new challenge or want to broaden your horizons, a career in OT abroad can provide you with all that and more. Not only will you be helping people live their best lives through therapy and rehabilitation, but you'll also be able to immerse yourself in a new culture and gain valuable international experience.

So why wait? Now is the time to take control of your future and make a move towards an exciting and rewarding career in OT abroad. Start exploring your options today and take the first step towards a brighter future. With the right education and training, you'll be well on your way to success and satisfaction in no time.

Here's a list of career paths within Occupational therapy that you can pursue:
Pediatric Occupational Therapist 

Physical Rehabilitation Occupational Therapist

Mental Health Occupational Therapist

Geriatric Occupational Therapist

Hand Therapist

Home Health Occupational Therapist

School-Based Occupational Therapist

Research and Academia

Private Practice Occupational Therapy

Acute Care Occupational Therapist

Skilled Nursing Facility Occupational Therapy

Hospice and Palliative Care Occupational Therapy
Best Countries to Study Occupational Therapy Degree
If you're looking for top-ranking universities to study occupational therapy course abroad, look no further than these study destinations:
These study destinations offer the best education in terms of faculty and modules. You'll be able to choose from various courses to suit your needs while also having the option to divert from your original course and embark on a new and fascinating adventure instead. Education isn't the only thing you'll gain from these experiences. You'll also graduate with a new perspective, a sense of adventure, and a renewed passion for learning. 
Best Universities to Study Occupational Therapy
There are many great universities to study Occupational Therapy abroad and work in this field after graduation. We have selectively chosen a few such institutions, and it is worth noting that an Occupational Therapy degree obtained from any of these universities is widely acknowledged on a global scale.
University of East Anglia
University of Southampton
Northumbria University
Auckland University of Technology
Otago Polytechnic
Deakin University
Newcastle University
University of South Australia
Curtin University
Head over to the nearest AECC office or fill out the inquiry form to obtain in-depth information about these study destinations, the best universities to attend, and how to get started on pursuing your desired degree in occupational therapy.
Frequently Asked Questions
Is occupational therapy a good career in Australia?
Yes, occupational therapy can be a good career in Australia. The demand for occupational therapists is growing due to an ageing population, increased awareness of the benefits of occupational therapy, and a focus on rehabilitation and injury prevention. In Australia, occupational therapists can work in various settings, including hospitals, schools, community centers, and private practices.
Is Occupational Therapy a high-paying job?
What degree is best for occupational therapy?
Which is better, psychology or occupational therapy?
We See Your Potential and Help You to Study Occupational Therapy Abroad That Adds Significant Value to Your Future.
Our international education counsellors proactively guide and support the international students in choosing the top-ranking universities and the best courses to achieve their career goal. We make sure our students are provided with personalised support when applying to study occupational therapy abroad.
To get in touch with our expert team, simply leave your details below and we'll call you for a FREE consultation.

LAM'AAN LATHEEF , MALDIVES,
THIRU JASMI, KLANG VALLEY,
PEE HUI HAN, KLANG VALLEY,
YEE HAOW KHOO, KLANG VALLEY,