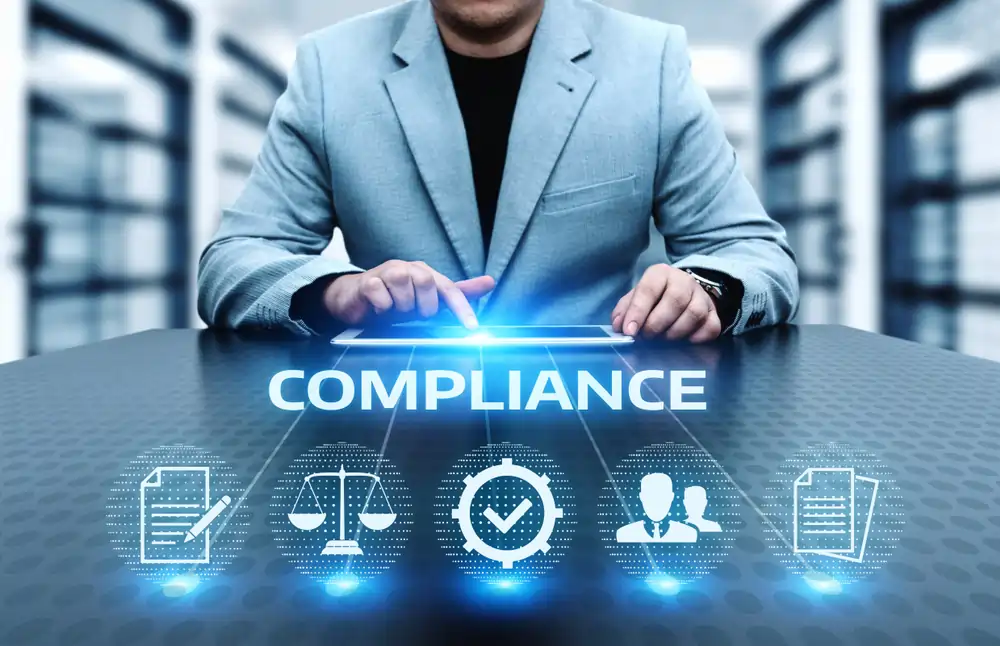 If you want to learn the ins and outs of the business, a course in business law is perfect for you! You'll get an overview of all the major topics covered in business law, including contracts, torts, property law, and more. This course is ideal if you are someone who is interested in pursuing a career in business or the legal field.
The study of business law courses is crucial for developing a successful career in law or business. You will learn about the social, political, historical, and comparative contexts of businesses, and how to apply this knowledge to solve real-world problems. This theoretical and practical approach will help you to understand the relationships between law and business, and equip you for a rewarding career in either field.
As new business continues to spring and increase, so does the need for lawyers who are knowledgeable in business law. These courses and experiences will provide you with the skills you need to advise businesses of all types and sizes, from multinational corporations to start-ups. A comprehensive understanding of the various legal systems in place around the world is essential, and there's no better way to learn than by taking a business law course. 
Most international business law courses offer an overview of the different legal systems in place around the world, as well as how they differ from one another. Pursuing a business law abroad will provide you with a set of highly sought-after skills in the business world. You'll sharpen your analytical and critical thinking abilities, improve your writing skills, and learn how to think strategically about business opportunities and risks. Additionally, you'll benefit from international connections within the business community and professions.
Why Study Business Law Courses Abroad?

If you want to study business law courses, you should consider doing so abroad. This may be beneficial for a number of factors. First, it gives you a global perspective. You'll be able to learn about different legal systems and how they operate in other countries. This will give you a better understanding of the international business world and how businesses operate across borders. Additionally, studying abroad can also help you develop new skills and knowledge that may not be available to you if you stay in your home country
Whether you're just starting your legal career or you've been practising for years, there are plenty of reasons to study business law abroad. Learning about different cultures and how they approach business interactions can give you a new perspective on your own country's laws. You may also find that studying in another country improves your understanding of international business law, something that will be increasingly important as more businesses operate across borders.
As someone looking to enter the business world, it is important to learn about different aspects of the industry. This includes understanding business law. By studying business law abroad, you can get a more well-rounded education that enhances your career opportunities. Business law courses offer a great way to learn more about how businesses operate and what their rights are. Understanding these concepts can help you be a better employee and understand your employer's obligations better.
Studying business law courses abroad can be extremely beneficial, providing you with the opportunity to tailor your degree and choose modules that fit your interests and professional needs. In addition, real-world experience can be gained through internships that are often part of the coursework. Furthermore, spending time in another country can often broaden new perspectives and help you develop new skill sets.

Subjects that will be covered:

Introduction to International Business Law

Constitutional Law

International Law and Human Rights

International Economics Law

Criminal Law

Intellectual Property Law

Consumer Law
Requirements to Study Business Law Courses Abroad

It usually takes three to four years to finish a bachelor's degree in business law abroad. The time frame for completing this type of degree may vary depending on the specific subject matter and where you study. For admission into business law courses at most universities, applicants are typically required to have earned a minimum score on an English proficiency test and have successfully finished a pre-university course.
A master's degree in business law abroad can often be completed within 1-2 years. When applying for business law programs, many universities will require that you have already completed a bachelor's degree. Most institutions also set a minimum score requirement for admission into their business law courses.

Here is a list of prerequisites that you must meet in order to be qualified for taking business law courses abroad:
S.no
Courses
Duration
Requirement
1.
Bachelor's in Business Law
3 to 4 years

Successful completion of the pre-university course.

Required minimum score in English test.

2.
Master's in Business Law
1 to 2 years

Successful completion of bachelor's degree in a relevant field.
Required minimum score in English test
Career Prospects and Scope of Business Law Abroad
By taking courses on business law abroad, you'll gain the knowledge and skills you need to confidently navigate the legal landscape of business. Business law courses can offer you a competitive edge in the job market. 
There are many different types of law, but business law is one of the most in-demand and growing fields. Businesses of all sizes need legal help with a variety of issues, from contracts to intellectual property. A career in business law can be extremely rewarding, both financially and personally. With the right education and training, you can secure a position at a top law firm or corporation, where you will help shape policies and make decisions that impact millions of people around the world. 
There are actually quite a few different types of jobs available to those with a business law degree. You could work as an in-house counsel for a company, providing legal advice on everything from contracts to regulations. Or, you could go into private practice, representing businesses in court or negotiating deals on their behalf.
List of Business Law jobs:
Business Lawyer

Solicitor

Business Policy Adviser

Financial Accountant

Legal Adviser

Corporate Counsel

Business Journalist

Legal Researcher

Paralegal

Legal Technologists

Policy Officer

Investment Consultant
Best Countries to Study Business Law

If you're looking for top-ranked universities to study business law abroad, look no further than these top study destinations!
You'll be able to choose from a variety of courses to suit your needs, and you also have the option to divert from your original course and embark on a new and fascinating adventure! Education isn't the only thing you'll gain from these experiences, you'll also come away with a new perspective, a sense of adventure, and a renewed passion for learning. Head to us if you want to acquire more in-depth information about these study destinations, the best countries to study in, or the best universities to attend.
Best Universities to Study Business Law
There are many great universities to study Business Law abroad and work in this field after graduation. We have selectively chosen a few such institutions, and it is worth noting that a Business Law degree obtained from any of these universities is widely acknowledged on a global scale.
Queen's University Belfast
University of Nottingham
The University of Sheffield
University of Waikato
University of Otago
Monash University
The University of Western Australia
University of Wollongong
University of Sydney
Head over to the nearest AECC office or fill out the inquiry form to obtain in-depth information about these study destinations, the best universities to attend, and how to get started on pursuing your desired degree in business law.
Frequently Asked Questions
International law vs. Business law, what's the difference?
International law is a branch of public law that deals with relationships between countries. It covers a wide range of topics, from human rights to trade agreements. Business law, on the other hand, is a branch of private law that deals with relationships between businesses and individuals.
Do business lawyers make a lot of money?
How long does it take to become a business lawyer?
Which country is best to study business law?
What are the available courses that can be taken to pursue a career in Business Law?
Is becoming a Business lawyer hard?
How much does it cost to study business law abroad?
We See Your Potential and Help You to Study Business Law Abroad That Adds Significant Value to Your Future.
Our international education counsellors proactively guide and support the international students in choosing the top-ranking universities and the best courses to achieve their career goal. We make sure our students are provided with personalised support when applying to study business law abroad.
To get in touch with our expert team, simply leave your details below and we'll call you for a FREE consultation.

LAM'AAN LATHEEF , MALDIVES,
THIRU JASMI, KLANG VALLEY,
PEE HUI HAN, KLANG VALLEY,
YEE HAOW KHOO, KLANG VALLEY,