Business, Commerce & Management
Learn how to lead teams, control an empire, and think on your feet
There's no limit to where a qualification in business or management could take you. You'll graduate job-ready, with the skills and practical experience you need to take on ground-breaking roles with some of the world's most exciting companies, or strike out on your own as tomorrow's leading entrepreneur.
You'll learn how to effectively manage teams, keep your finances in order, handle supply and demand, and to embrace new technology.
Here's just some of the subjects you could explore:
Business
Commerce
Accounting
Finance
Economics
Marketing
Management
Business Analytics
Digital Marketing
Business Information Systems
Logistics & Supply Chain Management
International Business
FinTech
MBA
Entrepreneurship
Tourism and Events
Property & Real Estate
AgriBusiness
Human Resource Management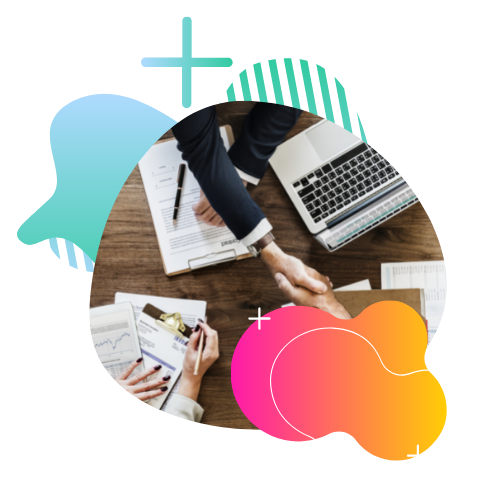 Build your skills and make powerful connections in the industry
With a career in business and commerce, you could find yourself working almost anywhere. Our programs are designed to give you the qualifications you need to succeed, and we back them up with innovative placements and internships, giving you the best chance of future career success.
You'll learn time management, how to juggle multiple priorities, creative thinking and leadership skills that apply to a huge range of workplaces, and your qualification is your starting point to an amazing career.
You could find yourself working in a major international organisation, leading teams and creating unique business solutions
Be your own boss and create your own empire in whichever field you chose, from commercial sales right through to coaching and consultancy work
Build a cutting-edge finance career and help companies revolutionise the way they operate
Develop your creative skills and work in marketing. You'll help companies achieve their sales goals and reach their target audience
Work across a range of industries and build your own career – no two careers in business look the same
London South Bank University
University of Huddersfield
Central Lancashire University
Teeside University
University of Nebraska Lincoln
Suffolk University in Boston
Illinois Institute of Technology
Pace University
Virginia Commonwealth University
George Mason University
Hofstra University
New Jersey Institute of Technology
University of Alabama at Birmingham
Florida International University
University of Kansas
University of Utah
UMass Boston
Thompson Rivers University
Kwantlen Polytechnic University
To get in touch with our expert team, simply leave your details below and we'll call you for a FREE consultation.

"Very reliable and efficient. Ms Tan Mei Pei helped me throughout the process and ensured that I had all the documents. Helped me prepare everything and submit my visa in a short amount of time. Would not have been able to do it all by myself in such a timeframe. Highly recommended"
"Miss Tan Mei Pei was a tremendous help in my application to the university as well as for an australian visa. She was very patient and provided detailed guidance which made the process very smooth. Very grateful for everything & would recommend her services to anyone looking to study in Australia"
"The staff (Ms Tan) of AECC Global who guided me is very helpful and efficient. There is no delay in anything or any inconvenience. Her work was all up to date. AECC Global is a very good choice if you are considering studies abroad."
"It was great working with the education counsellor from AECC. They are very efficient and helpful for any requested information. Their service makes the process much easier and less stressful. AECC is highly recommended! Thank you for the support and guidance."
"Great and efficient service by AECC and special shout out to Mun Yue whom have helped me from Day 1 till the day I got my visa. Answering all my questions even after working hours and helping me with the applications to different unis and solving my accommodation problems. Highly recommended!"
"I applied for multiple universities alone, and only required the help of AECC when applying to Deakin University. Honestly I wish I'd have found them earlier and got their assistance for my other applications. My representative - Mun Yeu, was super helpful and quick to respond. 12/10 would recommend anyone."