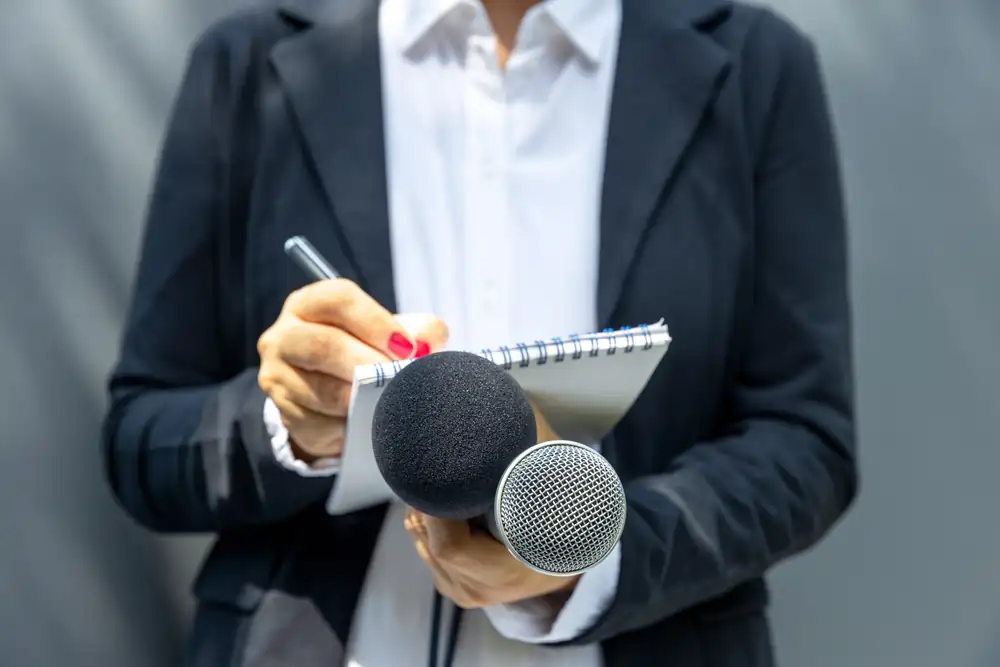 Do you like being up to date on current events? Or perhaps you prefer to express yourself through writing. Studying one of the journalism courses abroad could be your ticket to turning your interests and passions into a career. Journalism encompasses much more than just the daily news; it also includes entertainment, technology, sports, and more. So why not explore all that it has to offer by studying a journalism course?
Journalism is a vital profession that gathers and disseminates important information to the public. In today's age of digital media, there are many platforms for publishing news and other types of content. Social media platforms like YouTube, Instagram, Twitter, and Facebook have become essential channels for journalists to reach their audiences.
Journalism is a field with many different career paths. You can choose to focus on business and marketing, media and communications, or science communications. No matter which area you choose, you will be able to find a rewarding career in journalism.
The ethics and laws surrounding journalism vary from country to country, and each nation has its own way of approaching news reporting. Pursuing one of the journalism courses abroad can give you a more global perspective on international relations, making you more confident in your work as a responsible journalist when presenting your findings to the world.
Why Study Journalism Courses Abroad?
Whether you want to be a voice for the people, or simply report on the news, journalism is the perfect way to get your message heard. When it comes to journalism courses, you'll get to explore the creative potential of various media forms and learn how to communicate effectively. By honing your skill set, you'll be able to get your message out there, loud and clear. Whether you're interested in investigative reporting or thoughtful op-eds, journalism is an excellent way to get your voice heard.
Journalism courses abroad will give you a comprehensive understanding of how media and communication function in society. You will be able to cultivate expert skills and proficiency through studying diverse types of writing, journalism, digital and visual communications, and social media. By gaining insight into technology, advertising, marketing, and communications, you will be able to develop a well-rounded perspective of the field.
When it comes to international news, speaking another language is essential. If you want to work as a foreign correspondent or report on international stories, being able to communicate in the native language is key. By studying one of the journalism courses abroad, you can not only learn about journalistic techniques and ethics, but also gain invaluable experience communicating with people from other cultures. Whether you're interviewing a source or building relationships with contacts, being able to speak the local language will give you an upper hand.
Through journalism courses, you'll be exposed to different cultures and perspectives, which will give you a new outlook on the world. Additionally, it can be beneficial to learn another language while you're studying journalism abroad. You will have the opportunity to improve your skills in a variety of ways through special workshops. These workshops will make you more marketable when you return to your home country and can help you get ahead in your career. 
Subjects that will be covered:

Reporting and writing

Media law and ethics

Documentary and photography

News production

Media and society

Broadcast journalism

Audio journalism
Requirements to Study Journalism Courses Abroad
To earn a bachelor's degree in a Journalism course, you will need to complete a minimum of four years of study. The actual time frame may vary depending on the curriculum and university you choose. To be eligible for one of the Journalism courses abroad at most universities, you will need to have earned a qualifying score on the English proficiency test and successfully completed a pre-university course.
In just 1-2 years, you could complete your master's degree in Journalism. Applying for one of the Journalism courses abroad typically requires you to have already completed your undergraduate degree. However, having an internship or work experience under your belt will make your profile much more competitive. Although not all universities mandate it, most do require a minimum score in an English proficiency test.
Earning your doctorate in a journalism course can be the perfect way to take your career to the next level. The time it takes to complete your PhD will depend on the research project you are working on, but most students can finish their degree within 3 to 4 years. To get enrolled into most PhD programs, universities require that you have earned your master's degree in journalism or media studies as well as a minimum score in an English proficiency test.
To be qualified for one of the journalism courses abroad, you must meet the prerequisites. You can also contact us for further information or any other queries.
S.no
Courses
Duration
Requirement
1.
Bachelor's in Journalism 
3 to 4 years

Successful completion of pre-university course.

Required minimum score in English test.

2.
Master's in Journalism 
1 to 2 years

Successful completion of bachelor's degree in a relevant field.

Successful completion of an internship for added value.

Required minimum score in English test

3.

PhD in Journalism 

3 to 4 years

Successful completion of master's degree in

journalism or media studies

.

Required minimum score in English test.
Career Prospects and Scope of Journalism Abroad
Whether you want to work in print or broadcast journalism, or even pursue corporate communications, having a degree in journalism can help you land the job you want. Journalism courses offer you the chance to learn about the different aspects of this field, from writing and research to media relations. The skillsets learned through these various outlets are highly beneficial and sought-after in many industries. So, whether you know exactly what you want to do with your degree or you are still exploring your options, know that there is definitely potential for success with a journalism course under your belt.
List of Journalism jobs:
News reporter

Photojournalist

News anchor

Radio jockey

Editor

Newsreader

Public relations

Media researcher

Copywriter

Data journalist

Cartoonist

Content writer
Best Countries to Study Journalism Abroad
If you're looking for top-ranked universities to study a journalism course abroad, look no further than these top study destinations! 
You'll be able to choose from a variety of courses to suit your needs, and you also have the option to divert from your original course by embarking on a new and fascinating adventure! Education isn't the only thing you'll gain from these experiences, you'll also come away with a new perspective, a sense of adventure, and a renewed passion for learning. 
Best Universities to Study Journalism
There are many great universities to study Journalism abroad and work in this field after graduation. We have selectively chosen a few such institutions, and it is worth noting that a Journalism degree obtained from any of these universities is widely acknowledged on a global scale.
Birmingham City University
Coventry University
Ulster University
Victoria University of Wellington
Auckland University of Technology
RMIT University
University of Technology Sydney
Queensland University of Technology
Griffith University
Head over to the nearest AECC office or fill out the inquiry form to obtain in-depth information about these study destinations, the best universities to attend, and how to get started on pursuing your desired degree in journalism.
Frequently Asked Questions
Do you need maths for journalism courses?
No, there isn't any specific maths requirement for journalism courses. To get admission into a journalism course, you should have successfully completed any pre-university course. Although a few universities do require entrance exams, the main requirements for selection into a journalism degree program are language proficiency, creative writing, and analytical skills.
What qualifications do you need to study a journalism course?
Are journalism courses hard to study?
What are the available courses that can be taken to pursue a career in journalism?
What is the annual fee for journalism courses?
Is Journalism in high demand?
How can I apply for a journalism course abroad?
We See Your Potential and Help You to Study Journalism Abroad That Adds Significant Value to Your Future.
Our international education counsellors proactively guide and support the international students in choosing the top-ranking universities and the best courses to achieve their career goal. We make sure our students are provided with personalised support when applying to study journalism abroad.
To get in touch with our expert team, simply leave your details below and we'll call you for a FREE consultation.

LAM'AAN LATHEEF , MALDIVES,
THIRU JASMI, KLANG VALLEY,
PEE HUI HAN, KLANG VALLEY,
YEE HAOW KHOO, KLANG VALLEY,