University Recommendation & Applications; Student Visa; Student Accommodation
Our Education Counsellors can get you on the right track towards an amazing career
Register below to get a FREE counselling session with our education counselor. Get some insights based on your preferences.
Apply to institutions with our help.
Receive institution offer letter
Accept offer, tuition fees & health insurance payment
Source for student accommodation
Lodge student visa application
Undergo medical check-up
Pre-departure briefing
Purchase of flight tickets & Go!
Our certified educational counsellors will take the time to learn about your career aspirations and
lifestyle goals so we can offer tailored, personal advice. And because we're completely independent,
you can relax knowing we'll only suggest the best course options for you.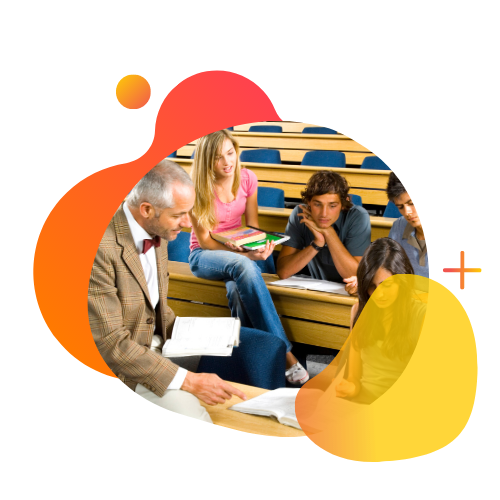 We've helped thousands of international students reach their study goals
Choosing a course of study in a new country can be daunting, with so many quality options available and numerous wonderful locations to live in while you do it.
If you're not sure where to start, or if you think you know where you're going but seeking for expert advice first, then speak with us before you apply.
Our qualified and experienced education counsellors would love to hear your story and help you develop a comprehensive plan to get you where you want to go. And with our extensive institutional relationships, we can help you confirm if you're looking at the right courses (or suggest alternatives if we know there's something better).
Our dedicated education counsellors will be assisting you with your study enquiry.  They will get in touch with you via WhatsApp or phone call before you're comfortable to meet and speak to them one-to-one
Almost all our counsellors have been an international student at some point of time, so we've got real empathy and first-hand experience to share with you
The entire counselling process including  university application services is Free of charge! Don't worry, we don't charge you a single penny.
To get in touch with our expert team, simply leave your details below and we'll call you for a FREE consultation.

To get in touch with our expert team, simply leave your details below and we'll call you for a FREE consultation.
"Very reliable and efficient. Ms Tan Mei Pei helped me throughout the process and ensured that I had all the documents. Helped me prepare everything and submit my visa in a short amount of time. Would not have been able to do it all by myself in such a timeframe. Highly recommended"
"Miss Tan Mei Pei was a tremendous help in my application to the university as well as for an australian visa. She was very patient and provided detailed guidance which made the process very smooth. Very grateful for everything & would recommend her services to anyone looking to study in Australia"
"The staff (Ms Tan) of AECC Global who guided me is very helpful and efficient. There is no delay in anything or any inconvenience. Her work was all up to date. AECC Global is a very good choice if you are considering studies abroad."
"It was great working with the education counsellor from AECC. They are very efficient and helpful for any requested information. Their service makes the process much easier and less stressful. AECC is highly recommended! Thank you for the support and guidance."
"Great and efficient service by AECC and special shout out to Mun Yue whom have helped me from Day 1 till the day I got my visa. Answering all my questions even after working hours and helping me with the applications to different unis and solving my accommodation problems. Highly recommended!"
"I applied for multiple universities alone, and only required the help of AECC when applying to Deakin University. Honestly I wish I'd have found them earlier and got their assistance for my other applications. My representative - Mun Yeu, was super helpful and quick to respond. 12/10 would recommend anyone."