Authorised education agent for: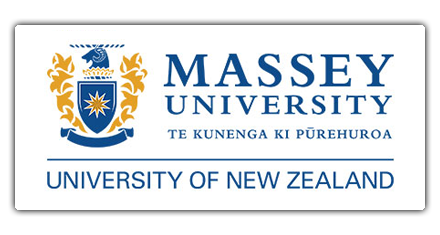 TOP 3% OF UNIVERSITIES WORLDWIDE
QS WORLD UNIVERSITY RANKINGS 2020

University World Tour
A total of 24 talks and workshops covering over 55 subject areas, in collaboration with 37 universities & colleges from Australia, UK, USA and Canada.
It's FREE!
Learn More
Massey University
Massey University is an innovative, self-reliant, outward-facing institution committed to defining our future. Massey's students can expect a teaching and learning environment that will enable them to be creative, connected and innovative contributors to society. Massey is a research-led university that is committed to the application of knowledge.
Massey is truly the 'University of New Zealand'. The only multi-campus university in New Zealand, we have 36,000 students in total, including our distance learning students. Founded more than 80 years ago, Massey have been breaking new ground in all areas of expertise including: business, creative art, health, science and humanities and social science.
Massey University operates from three campuses located within New Zealand's North Island at Auckland, Palmerston North and Wellington.
The campus at Palmerston North, Manawatū campus is Massey's original campus. With lovely heritage buildings and park-like grounds, it is one of the best places in the country to experience the real student lifestyle. With a huge portion of the population under 25 it is the perfect place for learning and living.
The large campus is beautiful year-round with 11,500 different varieties of plants and trees in the form of manicured gardens, green fields, woodlands and bush.
Massey University
Subject Rankings
Top 100
Agriculture
Veterinary Science
Art & Design
Development Studies
Top 250
Accounting & Finance
Business & Management
Psychology
Communication and Media Studies
Economics and Econometrics
Education and Training
Environmental Studies
Geography
Sociology
To get in touch with our expert team, simply leave your details below and we'll call you for a FREE consultation.