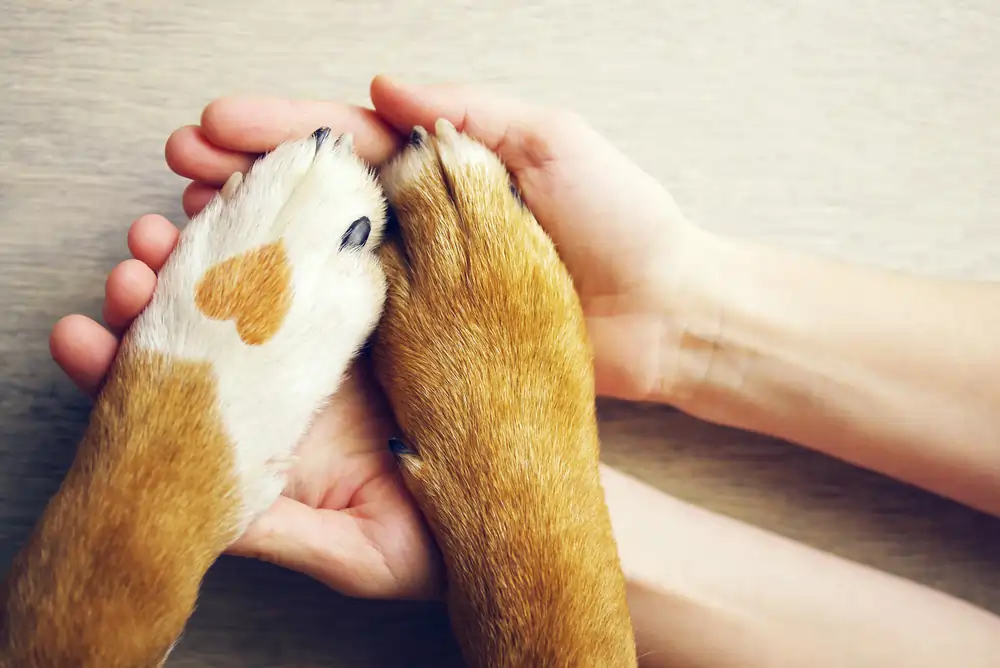 A veterinary course is a comprehensive program of study designed to prepare you for a career as a veterinarian. It covers a wide range of subjects, including animal anatomy, physiology, and pathology, as well as diagnostic techniques, surgical procedures, and pharmacology.

Choosing to study veterinary medicine means that you are dedicating yourself to caring for animals. Throughout the veterinary course, you will have the opportunity to gain hands-on experience working with a variety of animals, including domestic pets, farm animals, and exotic species. This may involve assisting in surgical procedures, observing diagnostic techniques, and participating in clinical rounds.

Pursuing veterinary medicine can be extremely gratifying, particularly for individuals who are passionate about animals. Aside from learning how to maintain animals' well-being, you will also acquire useful skills to assist how in advising pet owners on the best way to care for their pets. You will have plenty of chances to come across and interact with a diverse array of animals throughout your studies.
Why Study Veterinary Courses Abroad?
By studying the veterinary course, you get to learn about different cultural approaches to animal care and treatment. This can broaden your understanding of the field and help to develop a more diverse skill set. Veterinary course abroad provides opportunities to gain practical experience working with animals in different settings. This can be especially beneficial for those who are interested in working with exotic species or in a country with a different animal husbandry system.

Also, it can be more beneficial in terms of a competitive job market. Employers often look for candidates with diverse experiences and a willingness to take on new challenges. A veterinary course abroad can help demonstrate these qualities and make students more attractive job candidates.

Program Structure for Veterinary Courses 

Veterinary courses are typically structured as a 4 to 5-year program that includes both classroom instruction and clinical training. The first two years of the program typically focus on foundational subjects such as anatomy, physiology, and pathology, as well as basic diagnostic and treatment techniques.

In the third and fourth years, students typically have more opportunities for hands-on training and may take on more advanced coursework in specialized areas of veterinary medicine. This may include rotations through different clinical departments, such as surgery, internal medicine, and emergency care. Overall, the program structure for a veterinary course is designed to provide a well-rounded education.

Subjects that will be covered:

Anatomy

Infectious diseases 

Animal behavior

Animal husbandry

Cell Biology

Parasitology and public health

Pharmacology
Requirements to Study Veterinary Courses Abroad
In terms of English proficiency, you must have taken either the IELTS, TOEFL, or PTE exam depending on your university. For prerequisites, there are a few things that you need to meet to apply for a veterinary course abroad. Also, these requirements differ according to each study destination. Check out the table below.
S.no
Courses
Duration
Requirement
1.
Bachelor's in Veterinary 
5 to 6 years

Successful completion of the pre-university course with a good score in Biology

Required minimum score in English test.

2.
Master's in Veterinary 
2 years

Successful completion of a bachelor's degree in a relevant field.

Required minimum score in English test.
Career Prospects and Scope of Veterinary Abroad
A veterinary course abroad can lead to a wide range of career opportunities in the field of animal healthcare. Graduates of the program can work in a variety of settings, including private practices, animal hospitals, and research facilities.

One common career path for veterinarians is to work in a small animal practice, treating pets such as dogs, cats, and birds. These practitioners may work in a solo practice or in a group setting, providing a range of services, including preventive care, diagnostics, and treatment of illnesses and injuries.

Large animal veterinarians may work with farm animals, such as cows, horses, and pigs, as well as with exotic species in zoos or wildlife rehabilitation centers. These practitioners may provide care on-site or travel to farms and other locations to treat animals. 

The career prospects and scope of a veterinary course abroad are diverse and varied, offering many opportunities for those who are passionate about animal healthcare. With the right training and experience, veterinarians can find rewarding careers in a range of settings and specialties.

Here's a list of various career paths within veterinary:
Pathologist

Veterinary surgeon

Wildlife Veterinarian 

Animal nutritionist

Veterinary Scientist 

Professor

Veterinary physician

Ecologist

Veterinary technicians

Veterinarian food inspection specialist
Best Countries to Study Veterinary Abroad
If you're looking for top-ranking universities to study veterinary course abroad, look no further than these study destinations:
You'll be able to choose from a variety of courses to suit your needs while also having the option to divert from your original course, by embarking on a new and fascinating adventure! Education isn't the only thing you'll gain from these experiences, and you'll also be graduating with a new perspective, a sense of adventure, and a renewed passion for learning.
Best Universities to Study Veterinary
There are many great universities to study Veterinary abroad and work in this field after graduation. We have selectively chosen a few such institutions, and it is worth noting that a Veterinary degree obtained from any of these universities is widely acknowledged on a global scale.
University of Surrey
University of Nottingham
Aberystwyth University
Massey University of New Zealand
Murdoch University
The University of Queensland
University of Sydney
Head over to the nearest AECC office or fill out the inquiry form to obtain in-depth information about these study destinations, the best universities to attend, and how to get started on pursuing your desired degree in veterinary.
Frequently Asked Questions
What is the difference between veterinary medicine and veterinary science?
Veterinary medicine deals with the prevention, diagnosis, and treatment of diseases and injuries in animals. Veterinary science, on the other hand, is the study of animal health and disease. In general, veterinary medicine is focused on the practical application of scientific knowledge to the care of animals, while veterinary science is focused on the research and study of animal health and disease. Both play important roles in promoting the health and well-being of animals.
What is the highest-paying job of a veterinarian?
Do veterinarians need math?
Which is the best bachelor's specialisation course in veterinary?
How much does it cost to study Veterinary medicine abroad?
We See Your Potential and Help You to Study Veterinary Abroad That Adds Significant Value to Your Future.
Our international education counsellors proactively guide and support the international students in choosing the top-ranking universities and the best courses to achieve their career goal. We make sure our students are provided with personalised support when applying to study veterinary abroad.
To get in touch with our expert team, simply leave your details below and we'll call you for a FREE consultation.

LAM'AAN LATHEEF , MALDIVES,
THIRU JASMI, KLANG VALLEY,
PEE HUI HAN, KLANG VALLEY,
YEE HAOW KHOO, KLANG VALLEY,