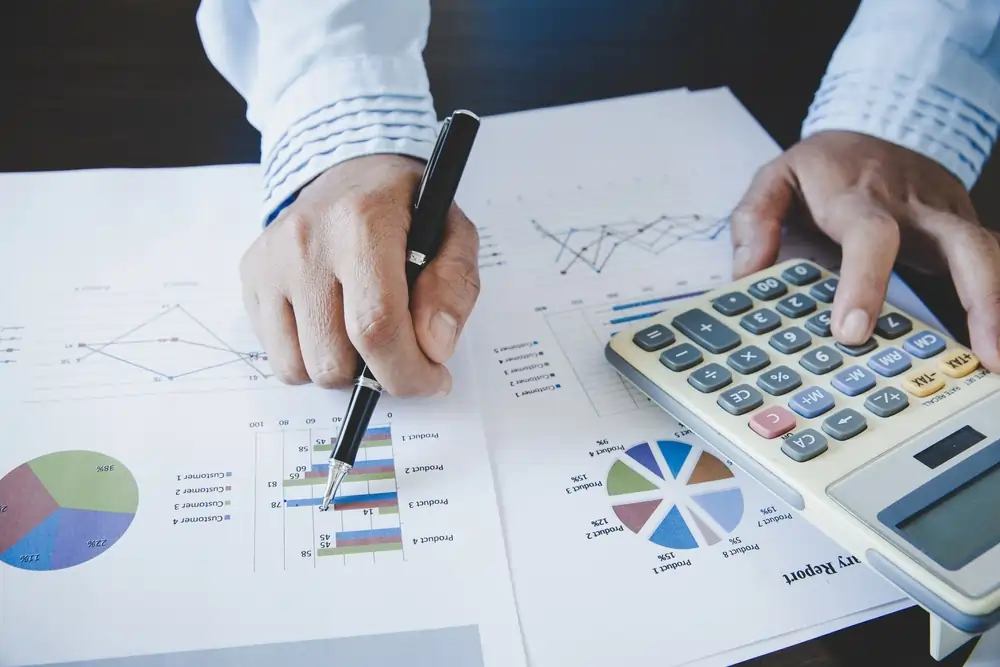 Actuarial Science Overview
Actuarial science is the practice of using mathematical and statistical methods to assess risk and quantify uncertainty. Actuaries use their skills to predict, manage, and mitigate the financial impact of risk in a variety of industries, including insurance, finance, and government. While actuarial work may appear similar to fortune-telling, it is actually based on data analysis. Actuaries spend a great deal of time studying current and historical data in order to make informed predictions about future trends. In this way, they play a vital role in helping businesses and organisations prepare for the unknown.

Actuarial science courses are becoming increasingly popular in today's workforce. Those with a background in actuarial science are highly sought after for their skills and ability to analyse data and solve complex problems. Whether you are interested in working in the insurance industry, finance, or consulting, studying an actuarial science course will equip you with the skills and knowledge you require to succeed in the career path of your choice.
Why Study Actuarial Science Courses Abroad?
Pursuing actuarial science courses abroad allows you to learn from faculty who have international experience and expertise in the field. The modules tend to be more focused on practical applications, which can help you develop critical thinking and problem-solving skills. A top university abroad can train you in the actuary skills that are highly in demand, making you a more valuable candidate for an actuarial career.

Additionally, studying actuarial science courses abroad can also provide valuable professional networking opportunities. Actuarial science students who study abroad may have the chance to intern or work with top companies in the field, giving them a competitive edge when it comes to finding employment after graduation.

Overall, studying actuarial science courses abroad can be a valuable and enriching experience for you as a Malaysian student. Not only does it provide you with the opportunity to receive a high-quality education, but it also allows you to gain exposure to diverse cultures and ways of thinking in order to see significant career growth.

Program Structure for Actuarial Science Courses

This course will provide you with a strong foundation in probability and statistics, as well as key concepts in calculus and economics. In your second year, you will build on this knowledge with more specialised courses in actuarial science.

You will have the chance to specialise in a particular field as you go through your studies into the third year and work on more challenging problem-solving assignments. Additionally, you'll enrol in classes in financial analysis, where you'll study under qualified instructors and work on your own ideas. Finally, you will complete an internship and a specialised project in your fourth year.


Subjects that will be covered:

Calculus

Introduction to Probability and Statistics

Business Economics

General Insurance

Actuarial Modelling

Finance and Financial Analysis

Business Research
Requirements to Study Actuarial Science Courses Abroad
In terms of English proficiency, you must have taken either the IELTS, TOEFL, or PTE exam depending on your university. For prerequisites, there are a few things that you need to meet to apply for actuarial science courses abroad. Check out the table below.
S.no
Courses
Duration
Requirement
1.
Bachelor's in Actuarial Science
3 to 4  years

Successful completion of the pre-university course with a good score in

maths.

Required minimum score in English test.

2.
Master's in Actuarial Science
1 to 2 years

Successful completion of a bachelor's degree in a relevant field.

Required minimum score in English test.
Career Prospects and Scope of Actuarial Science Abroad
Actuaries are in high demand right now, thanks to the growing importance of analytics in the business world. Companies are increasingly relying on data to make decisions, and they need experts who can analyse that data and provide insights. That's where actuaries come in. Actuarial science is all about using maths and statistics to assess risk. Actuaries help businesses determine how much money to set aside for things like insurance payouts, pension benefits, and investment losses.
In terms of career prospects, actuaries tend to have good job security and advancement opportunities. Actuaries often have the opportunity to move into management positions, and many go on to become partners in consulting firms or hold senior-level positions in insurance companies. Actuaries with advanced degrees and a strong background in research may also find opportunities in academia.

Here's a list of various career paths within Actuarial Science:
Investment Banker

Financial Adviser

Stockbroker

Actuary

Consultant

Funds Manager

Predictive Analyst

Wealth Management and Financial Planner

Statistician

Insurance Underwriter
Best Countries to Study Actuarial Science
If you're looking for top-ranking universities to study actuarial science abroad, look no further than these study destinations:
You'll be able to choose from a variety of courses to suit your needs while also having the option to divert from your original course, by embarking on a new and fascinating adventure! Education isn't the only thing you'll gain from these experiences, and you'll also be graduating with a new perspective, a sense of adventure, and a renewed passion for learning.
Best Universities to Study Actuarial Science
There are many great universities to study Actuarial Science abroad and work in this field after graduation. We have selectively chosen a few such institutions, and it is worth noting that a Actuarial Science degree obtained from any of these universities is widely acknowledged on a global scale.
University of Essex
University of East Anglia
Heriot-Watt University
Victoria University of Wellington
Macquarie University
Australian National University
University of New South Wales
Curtin University
Head over to the nearest AECC office or fill out the inquiry form to obtain in-depth information about these study destinations, the best universities to attend, and how to get started on pursuing your desired degree in actuarial science.
Are actuaries paid a lot?
Most people know that actuaries use their mathematical skills to assess risk and help businesses make sound financial decisions. What many people don't know is that actuaries are also very well paid for their services. In fact, according to the Bureau of Labor Statistics, actuaries earn a median salary of $105,900 per year. That's near twice the median salary for all other occupations! So if you're looking for a high-paying career with plenty of job security, becoming an actuary might be the right choice for you.
Is an Actuarial Science degree worth it?
Is there a lot of maths in Actuary?
We See Your Potential and Help You to Study Actuarial Science Abroad That Adds Significant Value to Your Future.
Our international education counsellors proactively guide and support the international students in choosing the top-ranking universities and the best courses to achieve their career goal. We make sure our students are provided with personalised support when applying to study actuarial science abroad.
To get in touch with our expert team, simply leave your details below and we'll call you for a FREE consultation.

LAM'AAN LATHEEF , MALDIVES,
THIRU JASMI, KLANG VALLEY,
PEE HUI HAN, KLANG VALLEY,
YEE HAOW KHOO, KLANG VALLEY,