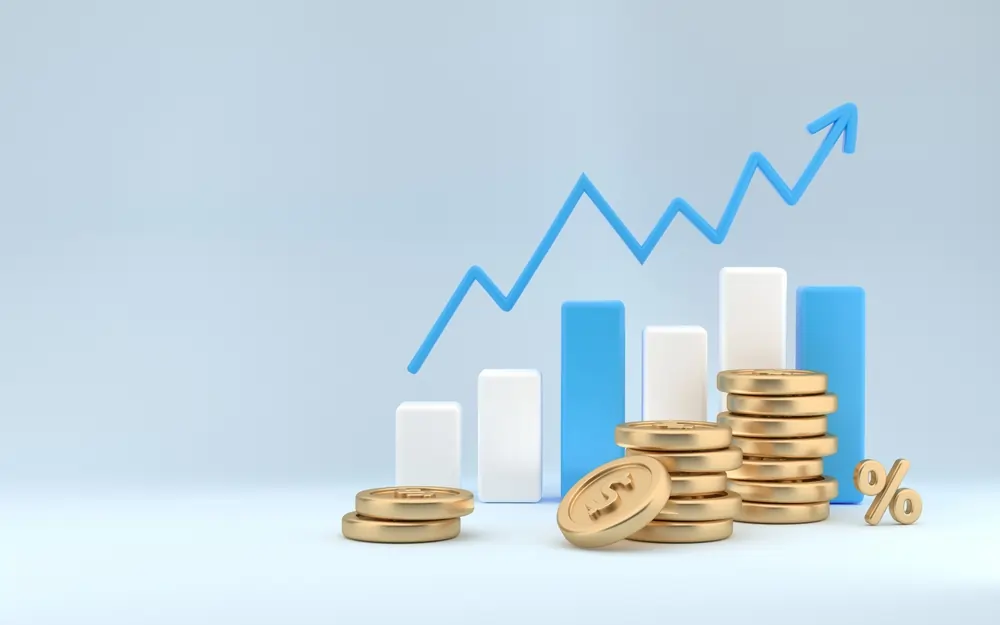 Finance is like the heartbeat of the economy – it keeps the money flowing and the wheels of commerce turning. It includes the handling of financial transactions, the creation of financial products, and the analysis of financial markets. The goal of finance is to provide individuals and organisations with the necessary tools and knowledge to make sound financial decisions.

Finance is not just about numbers and calculations; it's also about creativity and innovation. It's about finding new and exciting ways to invest, save, and grow wealth. It's about taking risks and being bold and able to think outside the box and see opportunities where others don't.

By pursuing a finance course, you will gain an understanding of the role of banks and other financial intermediaries in the economy and learn how to evaluate a company's financial health and performance through financial statement analysis. 

Are you convinced that you should study a finance course? Let's delve into what finance courses entail to see if it is the right fit for you.
Why Study Finance Course Abroad?
If you are ready to take your finance career to new heights, studying a finance course abroad is the ideal line of path for you!

Immersing yourself in a new culture provides an invaluable opportunity to gain perspective and experience life from a different angle. Not to mention it is also the perfect chance to enhance your international experience.

Studying a finance course abroad will open up a world of opportunities – you'll have access to top-ranked universities and renowned professors from around the globe. You'll learn from diverse perspectives and gain a unique perspective on the global financial landscape. Plus, you'll be exposed to cutting-edge research and the latest industry trends.

And let's not forget about the professional benefits of finance courses. Having international experience on your resume will make you stand out from the crowd in today's competitive job market. You'll have a distinct advantage over your peers and be well-prepared for a career in a globalised economy.

Program Structure for Finance Courses 

Finance courses abroad is designed to provide students with a comprehensive understanding of financial management and investment strategies. Throughout the course, you will learn about financial markets and institutions, financial statement analysis, capital budgeting, and portfolio management.

In the first year of the course, you will gain an understanding of financial markets and institutions, including the role of banks and other financial intermediaries in the economy.

The second year of the finance course is focused on capital budgeting, which is the process of evaluating and selecting long-term investments. You will also learn about portfolio management, which is the process of managing a collection of investments to achieve specific financial goals.

By the third year of the finance course, you will have a solid understanding of financial management and investment strategies.

Subjects that will be covered:
Financial Accounting

Insurance

Future of Finance

Financial Planning

Trading

Investment management

Taxation
Requirements to Study Finance Courses Abroad
There are a few prerequisites that you need to meet to apply for finance courses abroad – check out the table below.
S.no
Courses
Duration
Requirement
1.
Bachelor's
3 years

Successful completion of the pre-university course with a good score in

maths.

Required minimum score in English test.

2.
Master's 
1 to 2 years

To be eligible for a master's, you must have completed a bachelor's degree in a relevant field.

Required minimum score in English test.
In terms of English proficiency, you must have taken one of these English tests – IELTS, TOEFL, or PTE exam, depending on your university's requirement.
Career Prospects and Scope of Finance Abroad
A finance course is a versatile and highly valuable asset that opens up a wide range of career prospects. Graduates with a finance course can work in a variety of industries and roles, such as banking, investment, insurance, real estate, and corporate finance.

The scope of finance is also expanding abroad as more and more companies are globalising and seeking to expand into international markets. This has led to an increased demand for finance professionals with international experience and a global perspective.

A finance course also provides a solid foundation for careers in other industries, such as consulting, technology, and healthcare. Graduates with finance knowledge can excel in roles like management consulting, corporate strategy, and business development.

Here's a list of various career paths within Finance:
Financial Adviser

Finance Trader

Insurance Broker

Chartered Accountant

Accounting Technician 

Management Consultant 

Investment Banker

Investment Strategist

Risk Analyst and Manager

Investment Consultant 

Portfolio Manager

Private Equity Associate
Best Countries to Study Finance Degree
If you're looking for top-ranking universities to study a finance course abroad, look no further than these study destinations:
These study destinations offer the best education in terms of faculty and modules. You'll be able to choose from a variety of courses to suit your needs while also having the option to divert from your original course and embark on a new and fascinating adventure instead. Education isn't the only thing you'll gain from these experiences. You'll also be graduating with a new perspective, a sense of adventure, and a renewed passion for learning. 
Best Universities to Study Finance
There are many great universities to study Finance abroad and work in this field after graduation. We have selectively chosen a few such institutions, and it is worth noting that a Finance degree obtained from any of these universities is widely acknowledged on a global scale.
University of Bath
University of Strathclyde
University of Exeter
University of Canterbury
Auckland University of Technology
University of New South Wales
Monash University
Curtin University
The University of Adelaide
Head over to the nearest AECC office or fill out the inquiry form to obtain in-depth information about these study destinations, the best universities to attend, and how to get started on pursuing your desired degree in finance.
Frequently Asked Questions
Which quantitative skill is best for a finance course?
Financial analysis skills, of course! Anyone looking to get ahead in their finance coursework should make sure they brush up on their financial analysis skills. This critical thinking ability is essential for making sound investment decisions and understanding financial reports. Apart from financial skills, other skills for the finance courses are:
Financial modelling

Statistical inference

Data visualisation

Investment strategy

Financial risk analysis
Is finance a well-paying career?
What is the highest-paid job in finance?
Which finance courses are in demand abroad?
Do finance courses require you to be good at maths?
We See Your Potential and Help You to Study Finance Abroad That Adds Significant Value to Your Future.
Our international education counsellors proactively guide and support the international students in choosing the top-ranking universities and the best courses to achieve their career goal. We make sure our students are provided with personalised support when applying to study finance abroad.
To get in touch with our expert team, simply leave your details below and we'll call you for a FREE consultation.

LAM'AAN LATHEEF , MALDIVES,
THIRU JASMI, KLANG VALLEY,
PEE HUI HAN, KLANG VALLEY,
YEE HAOW KHOO, KLANG VALLEY,