Arts, Humanities and Social Sciences
Learning about the arts, humanities, and social sciences is a great way to build a solid foundation in life
If you're interested in our world and how it works, studying a course in this field will give you skills that can help you understand your place in it, while preparing you for employment in a vast range of industries.
You can learn about history throughout the ages, our language systems and how they developed, how we communicate with the world around us, and the myriad of ways in which our community interacts.
Here's just some of the subjects you could explore:
International Studies
Languages & Linguistics
History
Politics
Sociology
Psychology
Geography
Arts
Philosophy
Criminology
Theology
Anthropology & Archaeology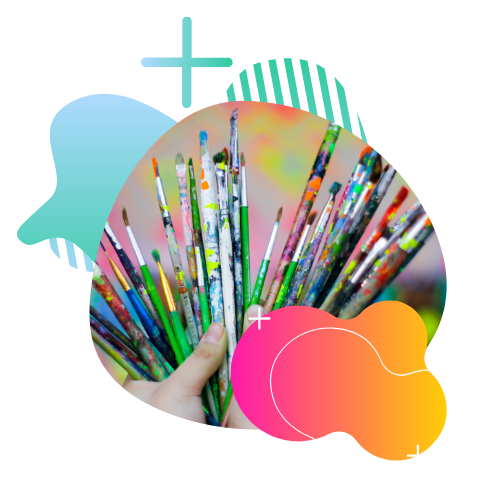 These subjects reach the heart of our society
These subjects allow us to reflect on our place in the world, through art, communication,
critical thinking and problem solving – and you'll develop skills that will help you
throughout your career and prepare you for life in the 'real world'.
Learn about where we've come from and understand your place in the world with history, politics and international studies. You'll be able to give voice to our past, contribute to global governance, or critically analyse our society with a role in government or research
Develop your design skills and create award winning artworks, inspiring music or gripping media, whether you choose to become an artist, musician, or work in advertising
Bring today's news to the world with journalism and communications, where you could report on cutting-edge events or create inspirational advertising campaigns as the next Walkley Award winner
You could find yourself working in the community with social science or psychology, helping people solve real problems and improve their wellbeing as a social worker or psychologist
Improve your language skills and you could travel the world, working as an interpreter, or expand your horizons with skills that let you communicate without language barriers in business
University of Alabama at Birmingham
Southern New Hampshire University
University of Massachusetts Boston (UMass Boston)
Thompson Rivers University
Fairleigh Dickinson University
To get in touch with our expert team, simply leave your details below and we'll call you for a FREE consultation.

"Very reliable and efficient. Ms Tan Mei Pei helped me throughout the process and ensured that I had all the documents. Helped me prepare everything and submit my visa in a short amount of time. Would not have been able to do it all by myself in such a timeframe. Highly recommended"
"Miss Tan Mei Pei was a tremendous help in my application to the university as well as for an australian visa. She was very patient and provided detailed guidance which made the process very smooth. Very grateful for everything & would recommend her services to anyone looking to study in Australia"
"The staff (Ms Tan) of AECC Global who guided me is very helpful and efficient. There is no delay in anything or any inconvenience. Her work was all up to date. AECC Global is a very good choice if you are considering studies abroad."
"It was great working with the education counsellor from AECC. They are very efficient and helpful for any requested information. Their service makes the process much easier and less stressful. AECC is highly recommended! Thank you for the support and guidance."
"Great and efficient service by AECC and special shout out to Mun Yue whom have helped me from Day 1 till the day I got my visa. Answering all my questions even after working hours and helping me with the applications to different unis and solving my accommodation problems. Highly recommended!"
"I applied for multiple universities alone, and only required the help of AECC when applying to Deakin University. Honestly I wish I'd have found them earlier and got their assistance for my other applications. My representative - Mun Yeu, was super helpful and quick to respond. 12/10 would recommend anyone."