Authorised education agent for: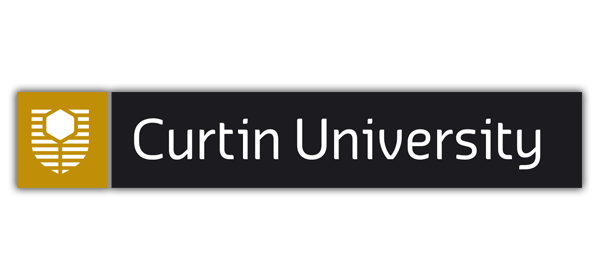 WESTERN AUSTRALIA'S LARGEST & MOST CULTURALLY-DIVERSE UNIVERSITY
AUSTRALIA'S 3RD LARGEST INTERNATIONAL STUDENT POPULATION

University World Tour
A total of 24 talks and workshops covering over 55 subject areas, in collaboration with 37 universities & colleges from Australia, UK, USA and Canada.
It's FREE!
Learn More
Make tomorrow better
Curtin is WA's most preferred university and is globally recognised for its strong connections with industry, high-impact research and wide range of innovative courses.
Curtin is now ranked in the Top 1% of universities worldwide (ARWU, 2019) and have risen to 250 in the world (QS World University Ranking, 2019). Curtin is also ranked 20th globally for universities under the age of 50 in the QS World University Rankings 2019 and received a 5 overall excellence rating in the QS Stars rating.

Academic Ranking of World Universities 2018
Curtin is ranked in the top 1% of universities worldwide

QS World University Rankings 2019
One of the world's most international universities

QS World University Rankings 2019
Young institutions under 50 years

Nature Index 2018
Top 10 academic institutions in Australia
FEATURE SCHOOLS & FACULTIES
There are too much to mention for Curtin University, we would like to feature some of the popular faculties and schools for you to explore
Curtin International Scholarships

| SCHOLARSHIP NAME | AMOUNT |
| --- | --- |
| Merit Scholarship | 25% of the 1st year tuition fee |
| Australian Year 12 Scholarship | 25% of the 1st year tuition fee |
| Alumni and Family Scholarship | 25% of the 1st year tuition fee |
| Starter Support Scholarship | Up to A$5,000 |
*Note: The indicated course fees is per annum based and based on completing a standard full time study load. Fees may increase yearly.
To get in touch with our expert team, simply leave your details below and we'll call you for a FREE consultation.

"Very reliable and efficient. Ms Tan Mei Pei helped me throughout the process and ensured that I had all the documents. Helped me prepare everything and submit my visa in a short amount of time. Would not have been able to do it all by myself in such a timeframe. Highly recommended"
"Miss Tan Mei Pei was a tremendous help in my application to the university as well as for an australian visa. She was very patient and provided detailed guidance which made the process very smooth. Very grateful for everything & would recommend her services to anyone looking to study in Australia"
"The staff (Ms Tan) of AECC Global who guided me is very helpful and efficient. There is no delay in anything or any inconvenience. Her work was all up to date. AECC Global is a very good choice if you are considering studies abroad."
"It was great working with the education counsellor from AECC. They are very efficient and helpful for any requested information. Their service makes the process much easier and less stressful. AECC is highly recommended! Thank you for the support and guidance."
"Great and efficient service by AECC and special shout out to Mun Yue whom have helped me from Day 1 till the day I got my visa. Answering all my questions even after working hours and helping me with the applications to different unis and solving my accommodation problems. Highly recommended!"
"I applied for multiple universities alone, and only required the help of AECC when applying to Deakin University. Honestly I wish I'd have found them earlier and got their assistance for my other applications. My representative - Mun Yeu, was super helpful and quick to respond. 12/10 would recommend anyone."