Authorised education agent for: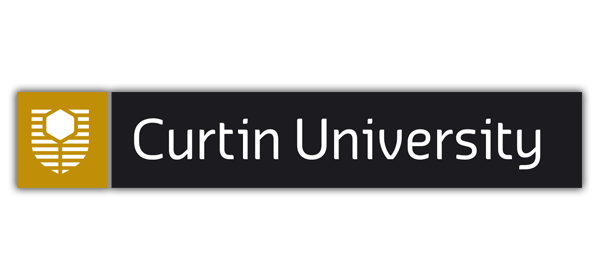 #1 for undergraduate full-time employment and starting salary
*Good Universities Guide 2022
Curtin is WA's most preferred university and is globally recognised for its strong connections with industry, high-impact research and wide range of innovative courses.
Curtin University is a future-focused university based in the scenic city of Perth, Australia, with additional campuses in regional Western Australia, Malaysia, Singapore, Dubai and Mauritius.
The University is recognised for its strengths in teaching and research innovation, which is reflected in its standing as Western Australia's top public university for graduate and postgraduate employment, according to the Good Universities Guide 2021.
Ranked 35th
THE Young University Rankings 2021
Ranked 194
QS World University Rankings 2022
Top 1 %
Academic Ranking of World Universities (ARWU, 2020)
Rated 5 Stars
The Good Universities Guide 2022
Curtin has achieved five-star ratings across six categories in the 2021 Good Universities Guide, including teaching quality, starting salary, skill development, learning resources, learner engagement and overall experience.
Curtin University is globally recognised for its strong connections with industry and wide range of innovative courses, with flexible entries and  wide range of pathway study options. If you're interested to pursue in either of these fields, please get in touch with our counsellor to get more information.
| Institutions | Programs | Details |
| --- | --- | --- |
| UCSI University | Bachelor of Arts (Hons) | 1.5 Years |
| Transfer | Subjects to case by case | Please Get In Touch |
Study Indicators
Tuition Fees:
$$$

$$
Living Cost:
$$$

$$
Corrinne Li
Regional Recruitment Manager, Curtin University
Shazwan Salim
Student at Curtin University
Science and Engineering
In the ShanghaiRanking's Global Ranking of Academic Subjects 2020, Curtin ranked 1st in Australia for Mathematics, 2nd in Australia for Earth Sciences and 2nd in Australia for Chemical Engineering.
Health
QS World University Rankings by Subject 2021 ranks Curtin's Nursing course equal 11th in Australia, while Psychology at Curtin ranked equal 9th nationally in the reputable 2021 Times Higher Education World University Rankings (THEWUR) by Subject.
Hospitality & Tourism Management
In 2021, the Tourism & Hospitality program was ranked in the top 50 globally, 3rd in Australia and as the No. 1 program in Western Australia (ShanghaiRanking).
Tips for Studying Abroad
Things you should understand for studying abroad!
Tip: 1
Choose the University that Suits You Best
Tip: 2
Rankings Are Not the Most Important Factor
Tip: 3
Choose the Course You Are Truly Interested In
Tip: 4
University Facilities Are Important
Tip: 5
Things to Be Aware Of (Part 1)
Tip: 6
Things to Be Aware Of (Part 2)
Tip: 7
Message for Undergraduate Seekers
Tip: 8
Message for Master Students
Tip: 9
About Study in Australia
For general information about studying in Australia 
click here
. Or for more detail discussion / consultation such as (tuition fees, cost of living, intakes, entry requirements, admission..), please reach out to us via the enquiry form below. 
AECC Free Consultation Services

Destination Guide
Where to go?

University Recommendation
Which university suits me?

Courses & Programmes
What should I study?

Application & Admission
How to apply to the university?

Student Visa Application
How to secure my student visa?

Insurance
Get protected while studying abroad.

Student Accommodation
Where to stay?
Explore Curtin University Scholarships
We see your potential and help you to study at Curtin University that adds significant value to your future.

Our international education counsellors proactively guide and support the international students in choosing the top-ranking universities and the best courses to achieve their career goal. We make sure our students are provided with personalised support when applying to study at Curtin University.
To get in touch with our expert team, simply leave your details below and we'll call you for a FREE consultation.

LAM'AAN LATHEEF , MALDIVES,
THIRU JASMI, KLANG VALLEY,
PEE HUI HAN, KLANG VALLEY,
YEE HAOW KHOO, KLANG VALLEY,