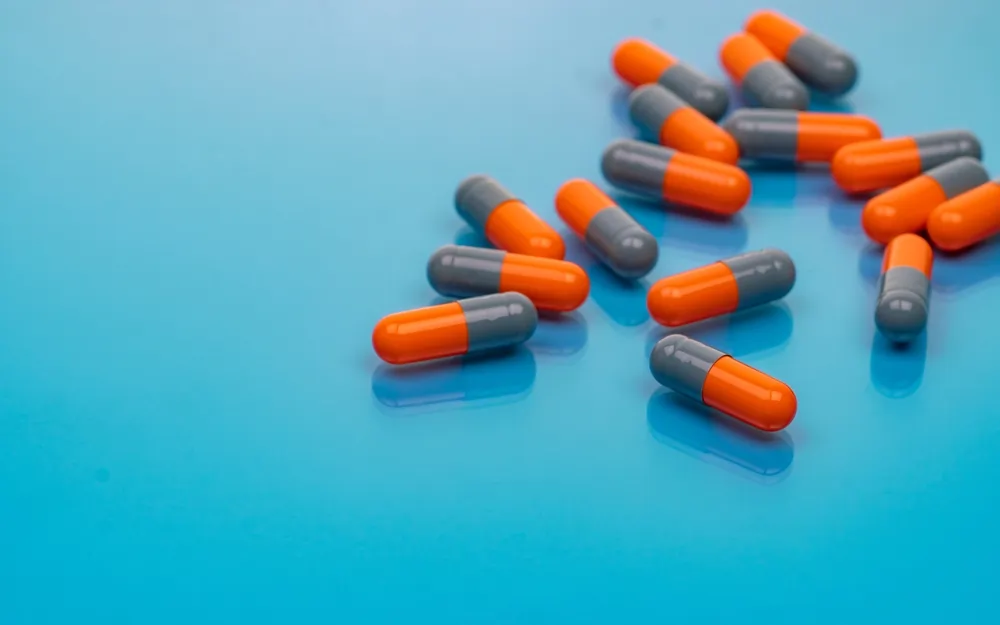 Are you curious about the mechanisms behind the medicines you take? Do you enjoy exploring the intricacies of how different substances interact with the body? If so, pharmacology might be the perfect field for you.

Pharmacology is a fascinating and ever-evolving discipline that sits at the intersection of chemistry, biology, and medicine. It involves the study of drugs, including how they are developed, how they interact with the body, and how they can be used to treat and prevent disease. This includes not just medicines that are used to treat diseases but also recreational drugs, toxins, and other substances that can affect the body in different ways.

Whether you're interested in pursuing a career in drug development, research, or healthcare, the pharmacology course will give you the knowledge and skills you need to succeed.
Why Study Pharmacology Science Courses Abroad?
Studying pharmacology abroad can be a life-changing experience for students who are passionate about the field. Not only does it offer a chance to explore new cultures and ways of thinking, but it also provides unique opportunities for learning and career development.

Here are just a few reasons why you should consider pursuing a pharmacology course abroad:

Exposure to different healthcare systems: Studying pharmacology in a different country can give you the opportunity to learn about different healthcare systems and how they approach the use of medications. This can broaden your understanding of the field and help you develop a more global perspective on pharmacology.

Opportunity to study specific areas of interest: Many pharmacology programs abroad offer specialised courses or research opportunities in areas such as drug development, pharmacogenomics, or clinical pharmacology. This can allow you to tailor your studies to your specific interests and career goals.

Chance to collaborate with international researchers: Studying abroad can provide the chance to collaborate with researchers from different parts of the world on research projects. This can help you develop new ideas, gain insights, and build your reputation in the field.

Experience new teaching methods: Pharmacology courses abroad may use different teaching methods, such as problem-based learning or case studies, which can offer a more hands-on and practical approach to learning. This can enhance your critical thinking and problem-solving skills.

Subjects that will be covered under the pharmacology course:

Introduction to Pharmacology

Molecular Biology

Biochemistry

Biomolecules 

Systems Physiology

Drug Metabolism and Disposition

Drug Development and Clinical Trials
Requirements to Study Pharmacology Science Courses Abroad
There are a few prerequisites that you need to meet to apply for a pharmacology course abroad – check out the table below.
S.no
Courses
Duration
Requirement
1.
Bachelor's in Pharmacology
3 to 4  years

Successful completion of the pre-university course with good scores in Biology, Chemistry, and Physics.

The required minimum score in the English test.

2.
Master's in Pharmacology
1 to 2 years

Successful completion of a bachelor's degree in a relevant field.

The required minimum score in the English test.

3.
Doctoral Program in Pharmacology
3 to 4 years

Successful completion of a master's degree in a relevant field.

The required minimum score in the English test.
In terms of English proficiency, you must have taken either the IELTS, TOEFL, or PTE exams, depending on your university's requirements.
Career Prospects and Scope of Pharmacology Science Abroad
As a pharmacologist, you can work in a range of industries, including healthcare, biotechnology, and pharmaceuticals. This means that the career prospects available to you are vast and varied. Whether you're interested in research and development, regulatory affairs, medical writing, pharmacovigilance, or academia, there's a path for you in pharmacology.

With the growing demand for new treatments and therapies, pharmacology is a field that's constantly evolving, making it an exciting and dynamic career choice. If you're passionate about science and making a positive impact on society, then a career in pharmacology may be the perfect fit for you.

Here's a list of various career paths within pharmacology:
Pharmacologist 

Medical chemist

Toxicologist

Pharmacovigilance

Academic research

Regulatory affairs

Medical writer

Clinical trial manager

Pharmacogeneticist

Drug safety officer
Best Countries to Study Pharmacology Science
If you're looking for top-ranking universities to study pharmacology abroad, look no further than these study destinations:
The field of pharmacology is highly desirable, and these top destinations are renowned for providing outstanding programs in this field. The universities in these study destinations offer pharmacology programs that may have distinct specialisations or methods. By enrolling in one of these programs, you will have the opportunity to learn about diverse techniques and approaches. If you are interested in pursuing a degree in pharmacology, visit your nearest AECC office for tailored information on how and when to begin your journey toward your dream career.
Best Universities to Study Pharmacology Science
There are many great universities to study pharmacology science abroad and work in this field after graduation. We have selectively chosen a few such institutions, and it is worth noting that a pharmacology Science degree obtained from any of these universities is widely acknowledged on a global scale.
University of Sydney (Australia)

University of Portsmouth (UK)

The University of Auckland (New Zealand)

 Trinity College Dublin (Ireland) 

University of Illinois Chicago (USA)
Head over to the nearest AECC office or fill out the inquiry form to obtain in-depth information about these study destinations, the best universities to attend, and how to get started on pursuing your desired degree in pharmacology science.
Which is better to study: pharmacy or pharmacology?
Pharmacy and pharmacology are two related but distinct fields. If you are interested in a career that involves working directly with patients and providing medication-related care, the pharmacy may be the better choice. If you are interested in the scientific aspects of drug development, including research and development of new drugs, pharmacology may be a better choice.
What is the scope of pharmacology?
What can I do after my bachelor's degree in pharmacology?
We See Your Potential and Help You to Study Pharmacology Science Abroad That Adds Significant Value to Your Future.
Our international education counsellors proactively guide and support the international students in choosing the top-ranking universities and the best courses to achieve their career goal. We make sure our students are provided with personalised support when applying to study pharmacology science abroad.
To get in touch with our expert team, simply leave your details below and we'll call you for a FREE consultation.

LAM'AAN LATHEEF , MALDIVES,
THIRU JASMI, KLANG VALLEY,
PEE HUI HAN, KLANG VALLEY,
YEE HAOW KHOO, KLANG VALLEY,