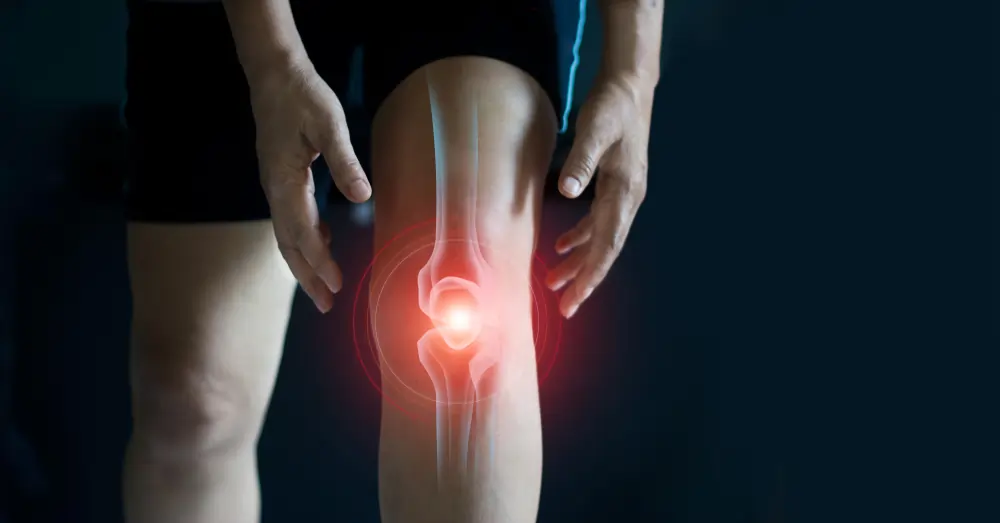 Physiotherapy is a vital profession within the healthcare and rehabilitation fields. The physiotherapy course is designed to rehabilitate individuals through therapeutic exercise and movement. The physiotherapy course covers all aspects, from sports injuries to rehabilitation for those recovering from illnesses. 

A physiotherapist is a health professional who uses physical approaches to maintain and improve a person's physical, psychological, and social well-being. A physiotherapist creates individualized treatment plans that take into account a patient's specific needs and goals. To be successful in this role, a physiotherapist must have both practical experience and scientific knowledge.

Physiotherapy is a profession that helps people recover from injuries and improve their mobility. Although the subject matter of physiotherapy does not vary much between countries, studying physiotherapy abroad may give you access to higher standards of teaching and research.
Why Study Physiotherapy Course Abroad?
Studying physiotherapy abroad can help you develop the clinical skills and competencies needed to deliver high-quality, safe and effective patient care. With a wide range of programmes available, you can find one that meets your specific needs and interests.

Through physiotherapy course abroad you will explore concepts of physical rehabilitation, functioning and disability, and investigate how different disabilities can impact an individual's ability to function. You'll undertake practical sessions that analyze real anatomical prosections, which will help you to better understand human physiology.

Program Structure for Physiotherapy Course Abroad

Anatomy, physiology, and movement science are interesting subjects that can help improve your understanding of the human body. Physiotherapy abroad will focus on common conditions associated with the cardiovascular, respiratory, musculoskeletal, and neurological systems. By studying these modules, you will learn about the basics of physiotherapy practice and how to therapeutic handle patients with different conditions.

As a physiotherapist, you will often come across patients who are suffering from acute critical illness or deterioration of their condition. In this physiotherapy course, you will learn about the effects of such conditions and how to manage them. You will also study core themes such as pharmacology, hydrotherapy, assistive technology, orthotics, and neuropsychology. The aim of physiotherapy abroad is to equip you with the skills and knowledge necessary to become a competent and confident physiotherapist.

Subjects that will be covered:
Physiotherapy healthcare

Acute care

Anatomy and Physiology

Fundamentals of Physiotherapy

Health and well-being

Health Behaviour Change

Research and Practical Experience
Requirements to Study Physiotherapy Courses Abroad
S.no
Courses
Duration
Requirement
1.
Bachelor's in Physiotherapy 
3 to 4 years

Successful completion of the pre-university course with a good score in physics, chemistry, and maths/biology

Required minimum score in English test.

2.
Master's in Physiotherapy 
1 to 2 years

Successful completion of a bachelor's degree in a relevant field.

Required minimum score in English test.

3.
Doctorate in Physiotherapy 
3 to 4 years

Successful completion of a master's degree in a relevant field.

Required minimum score in English test.
Career Prospects and Scope of Physiotherapy Abroad
A career in physiotherapy offers a bright future with great prospects and scope for working abroad and home country. It is one of the most challenging and rewarding healthcare professions, providing patients with hands-on care and rehabilitation after an injury or surgery. Physiotherapists use their expert knowledge of human anatomy and physiology to design tailored treatment plans that help their patients regain movement and function. They also work closely with other members of the healthcare team to ensure that each patient receives the best possible care.

And with an aging population worldwide, the demand for qualified physiotherapists is only going to grow. Let's take a look at some of the most popular physiotherapy career prospects.

Here's a list of various career paths within Physiotherapy:
Sports physiotherapist

Women's health specialist

Rehabilitation and pain management specialist

Musculoskeletal physiotherapist

Neurological physiotherapist

Clinical Researcher

Personal Trainer

Cardiovascular Physiotherapist
Best Countries to Study Physiotherapy Degree
If you're looking for top-ranking universities to study physiotherapy abroad, look no further than these study destinations:
You'll be able to choose from a variety of courses to suit your needs while also having the option to divert from your original course, by embarking on a new and fascinating adventure! Education isn't the only thing you'll gain from these experiences, and you'll also be graduating with a new perspective, a sense of adventure, and a renewed passion for learning. 

Head over to the nearest AECC office to get an in-depth understanding of when, where, and how to get started on your dream degree in physiotherapy.

Best Universities to Study Physiotherapy
There are many great universities to study Physiotherapy abroad and work in this field after graduation. We have selectively chosen a few such institutions, and it is worth noting that a Physiotherapy degree obtained from any of these universities is widely acknowledged on a global scale.
University of Southampton
University of East Anglia
Aberdeen's Robert Gordon University
University of Otago
Auckland University of Technology
Curtin University
Monash University
Griffith University
The University of Queensland
Head over to the nearest AECC office or fill out the inquiry form to obtain in-depth information about these study destinations, the best universities to attend, and how to get started on pursuing your desired degree in physiotherapy.
Frequently Asked Questions
Which physiotherapy has highest salary?
The job market for physiotherapists is highly competitive, and those with specialized skills are in high demand. The following is a list of the five highest-paid physiotherapists:
Cardiovascular Physiotherapist

Pediatric Physiotherapist 

Neurology Physiotherapist

Musculoskeletal physiotherapist
How much does it cost to study physiotherapy?
Which course is best for physiotherapy?
Does physiotherapy require physics?
Which is better BPT or BSc physiotherapy?
We See Your Potential and Help You to Study Physiotherapy Abroad That Adds Significant Value to Your Future.
Our international education counsellors proactively guide and support the international students in choosing the top-ranking universities and the best courses to achieve their career goal. We make sure our students are provided with personalised support when applying to study physiotherapy abroad.
To get in touch with our expert team, simply leave your details below and we'll call you for a FREE consultation.

LAM'AAN LATHEEF , MALDIVES,
THIRU JASMI, KLANG VALLEY,
PEE HUI HAN, KLANG VALLEY,
YEE HAOW KHOO, KLANG VALLEY,