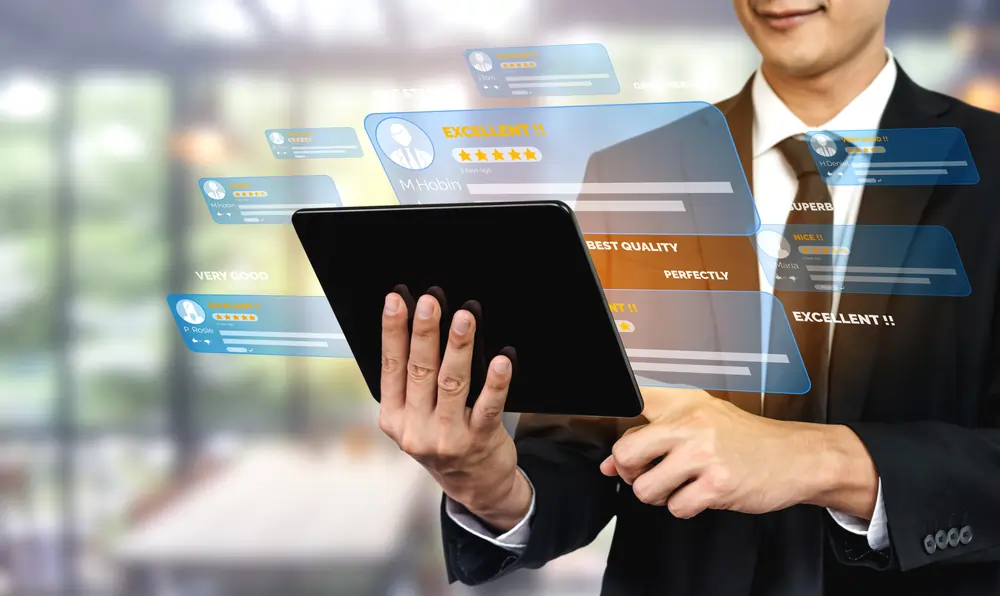 Hotel Management Overview
Are you fascinated by fancy hotels? Have you ever dreamed of owning a hotel of your own or wanted to be part of the hospitality sector? In our fast-paced world, we encounter countless hospitality services every day. From the coffee shop barista who greets us with a smile to the hotel concierge who helps us with our luggage, these professionals provide an essential yet under-appreciated service. But what does it take to become successful in the hospitality industry? 
The answer is to pursue hotel management. Hotel management courses abroad cover everything from food and beverage service to housekeeping and event planning. If you're considering a career in the hospitality industry, studying hotel management courses is not only a great way to learn the skills you need to succeed but is also a lucrative career prospect.
Hotel management courses focus on developing important business skills, including how to manage the hotel overall and how to rope in more tourists and customers by providing excellent customer relationships. Let's start exploring more about hotel management courses abroad!
Why Study Hotel Management Courses Abroad?
Hotel management courses abroad provide a hospitality education that is internationally recognized. Students who complete these courses can work in hotels, resorts, and other tourism-related businesses around the world. It offers access to world-class faculty and facilities. In addition, they provide an opportunity to gain the much-needed understanding of different cultures, which is a key factor in succeeding in the hospitality sector. 
Students who study hotel management courses abroad often find that they are better prepared for careers in the hospitality industry. There are many reasons why this is a great idea, but three key reasons stand out: developing cross-cultural understanding, gaining a global perspective, and improving language proficiency. Cross-cultural understanding is an important skill in today's world. With the globalization of businesses, it's becoming increasingly common for people to work with colleagues from around the world.
Program Structure for Hotel Management Courses
Hotel management courses can be completed in two to three years. You will receive a well-rounded education that focuses on all aspects of managing a successful hospitality business. With hands-on experience in a state-of-the-art training facility, you will be prepared to enter the workforce and make an impact in this rapidly growing industry.
This course will provide you with the skills and knowledge necessary to successfully manage all the aspects of hospitality businesses. You will learn from experienced professionals who are directly involved in the industry, and you will have the opportunity to apply what you learn in real-world settings. In the final year of hotel management courses abroad, you will begin an internship that provides valuable hands-on experience. You will also need to submit a dissertation and portfolio as part of your coursework. This practical experience and these deliverables will help prepare you for a successful career in hotel management.
Subjects that will be covered:
Customer relationship management

Finance Management 

Marketing

Event Planning

Hotel Operations

Food and beverage management

Business Strategy
Requirements to Study Dentistry Courses Abroad
S.no
Courses
Duration
Requirement
1.

Diploma in Hotel Management

2 to 3 years

Successful completion of high school.

2.

Bachelor's

 in Hotel Management
2 to 3 years

Successful completion of the pre-university course. 

Required minimum score in English test.

3.

Master's in Hotel Management

1 to 2 years

Successful completion of a bachelor's degree in a relevant field.

Required minimum score in English test.
University of Illinois at Chicago
Colorado State University
Illinois Institute of Technology
New Jersey Institute of Technology
Suffolk University
Kent State University
University of Mississippi
Career Prospects and Scope of Hotel Management Abroad
As the hospitality industry continues to grow, so do the career prospects and scope for hotel managers. With hotels and resorts popping up all over the world, there is a great demand for qualified and experienced hotel managers who can ensure a smooth and enjoyable experience for guests. Hotel management is a challenging but rewarding field, with plenty of opportunities to progress and advance your career. If you have a passion for customer service and are motivated by working in a fast-paced environment, then a career in hotel management could be perfect for you!
Hotel management courses abroad prepare you for a number of different hospitality industry careers, including hotels, restaurants, resorts, and event management. With this degree, you will gain a number of skills that are highly transferable and will be an asset in any hospitality-related field.
Here's a list of various career paths within Hotel Management:
Hotel manager

Event manager

Restaurant manager

Marketing Sales

Airlines and airport operations

Catering manager

Pub manager

Executive Housekeeper

Front Office Manager

General Manager

Bartender

Chef
Best Countries to Study Hotel Management Abroad
If you're looking for top-ranking universities to study hotel management courses abroad, look no further than these study destinations:
You'll be able to choose from a variety of courses to suit your needs while also having the option to divert from your original course, by embarking on a new and fascinating adventure! Education isn't the only thing you'll gain from these experiences, and you'll also be graduating with a new perspective, a sense of adventure, and a renewed passion for learning. 
Head over to the nearest AECC office to get an in-depth understanding of when, where, and how to get started on your dream degree in hotel management.
Frequently Asked Questions
Which field of hotel management is best?
The hotel industry is one of the most popular and widespread businesses in the world. And while there are many different fields within hotel management, certain areas may be more beneficial to study
hotel management courses abroad.
Master of International Hotel Management

Bachelor of Hotel Management

Bachelor of Hotel management and catering technology

Master of Hotel and tourism management
Which university is best for hotel management?
What qualifications do you need to manage a hotel?
Is hospitality management the same as hotel management?
What subjects do you need for hospitality?
Is hotel management courses abroad worth it?
What is luxury hotel management?
We See Your Potential and Help You to Study Hotel Management Abroad That Adds Significant Value to Your Future.
Our international education counsellors proactively guide and support the international students in choosing the top-ranking universities and the best courses to achieve their career goal. We make sure our students are provided with personalised support when applying to study hotel management abroad.
To get in touch with our expert team, simply leave your details below and we'll call you for a FREE consultation.

LAM'AAN LATHEEF , MALDIVES,
THIRU JASMI, KLANG VALLEY,
PEE HUI HAN, KLANG VALLEY,
YEE HAOW KHOO, KLANG VALLEY,