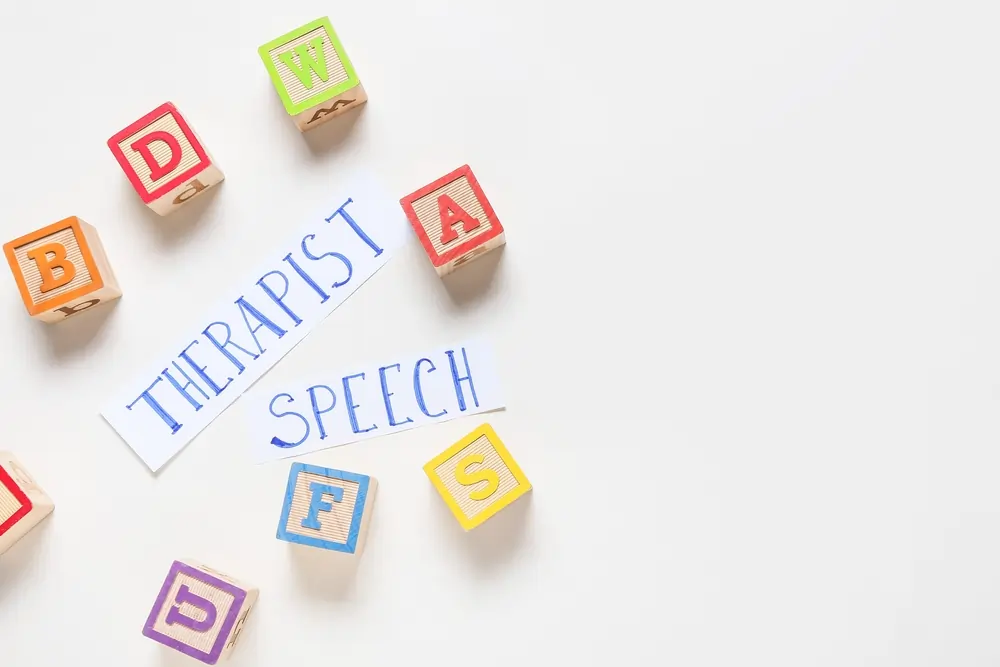 Speech Pathology Course Overview
Have you ever wondered how communication works? How do we create and understand speech, how do our brains process language, and how do we connect with others through our language? As part of a speech pathology course, you will get to explore all aspects of communication.

Speech pathology deals with communication disorders in areas such as voice, language, and speech and how to treat these disorders. As a speech pathologist, you'll make a real difference in people's lives, right from children to adults. You will work with people of all ages who have difficulties with speech, language, or voice. You'll assess their needs, develop treatment plans, and help them achieve their communication goals.

This course will provide you with a comprehensive understanding of communication disorders and their treatment. So, if you're interested in a rewarding and fulfilling career helping people communicate better, a speech pathology course is the perfect place to start.
Why Study Speech Pathology Course Abroad?
Studying speech pathology abroad at an esteemed institution is an exciting opportunity that offers numerous benefits for Malaysian students. Not only does it provide a chance to explore new cultures and experience different ways of life, but it also offers unique learning experiences that cannot be found in one's home country.

One of the primary reasons to study speech pathology abroad is the chance to gain a global learning experience in the field. Each country has its own approach to speech pathology, and studying abroad offers the opportunity to learn about these differences and incorporate them into one's own practice. It allows students to explore diverse theories and techniques, which can broaden their understanding of the field and provide new ideas for treatment and research.

Another advantage of studying speech pathology abroad is the opportunity to work with diverse populations. Different cultures may have different communication patterns, and working with individuals from various backgrounds can help students develop cultural competence and sensitivity. This can be particularly valuable in today's global society, where speech pathologists may work with clients from a wide range of backgrounds.

Studying speech pathology abroad also offers the chance to learn a new language. As language is the primary tool of speech pathologists, being able to communicate with clients in their native language can be an asset. Learning a new language can also help students develop their own communication skills, which can enhance their effectiveness as speech pathologists.

Moreover, studying speech pathology abroad can be a transformative personal experience. Living in a foreign country can be challenging, but it can also be incredibly rewarding. It offers the chance to step outside of one's comfort zone and develop independence, resilience, and adaptability. It can also provide the opportunity to form lifelong friendships with people from around the world.

Subjects that will be covered under the speech pathology course abroad:
Introduction to Psychology 

Anatomy and Physiology for Speech Pathology

Clinical Phonetics and Phonology

Neurodevelopmental Disorders

Sound Patterns of Language

Audiology and ENT

Clinical and Professional Capabilities
Requirements to Study Speech Pathology Courses Abroad
There are few prerequisites that you need to meet to apply for a speech pathology course abroad – check out the table below.
S.no
Courses
Duration
Requirement
1.
Bachelor's
3 to 4 years

Successful completion of the pre-university course with good scores.

Required minimum score in English test.

2.
Master's 
1 to 2 years

Successful completion of a bachelor's degree in a relevant field.

Required minimum score in English test.
In terms of English proficiency, you must have taken either the IELTS, TOEFL, or PTE exams, depending on your university's requirements.
Career Prospects and Scope of Speech Pathology Abroad
Speech pathology is not just a career; it's a calling! If you have a heart for helping others and a passion for improving communication, then this field is the perfect fit for you.

As a speech pathologist, you'll have the opportunity to work in a variety of settings, including schools, hospitals, rehabilitation centres, private practices, and more. You'll be responsible for diagnosing and treating a wide range of communication disorders, from speech and language delays in children to voice disorders in adults.

But that's not all - the career prospects for speech pathology are incredibly promising. With a growing demand for healthcare services and an ageing population, the need for qualified speech pathologists is on the rise. Furthermore, a career in speech pathology offers ample opportunities for professional growth and development. With advanced certifications and specialisations in areas like accent modification, stuttering, and swallowing disorders, you can become a highly sought-after expert in your field.

Here's a list of various career paths within Speech Pathology:
Speech-language pathologist

Speech-language therapist

Voice coach

Dysphagia specialist

Fluency specialist

Accent reduction specialist

Professor

Early intervention specialist

Clinical researcher

Audiologist
Best Countries to Study Speech Pathology
If you're looking for top-ranking universities to study speech pathology abroad, look no further than these study destinations:
Speech pathology is a sought-after field of study, and these top study destinations are known for offering exceptional programs in this field. Top study destination universities offer speech pathology programs that may have different specialties or approaches. You will get to gain exposure to different methods and techniques, as well as work with diverse patient populations.

Head over to the nearest AECC office to get an in-depth understanding of when, where, and how to get started on your dream degree in speech pathology.
Best Universities to Study Speech Pathology
There are many great universities to study Speech Pathology abroad and work in this field after graduation. We have selectively chosen a few such institutions, and it is worth noting that a Speech Pathology degree obtained from any of these universities is widely acknowledged on a global scale.
Ulster University
Cardiff Metropolitan University
Head over to the nearest AECC office or fill out the inquiry form to obtain in-depth information about these study destinations, the best universities to attend, and how to get started on pursuing your desired degree in speech pathology.
Frequently Asked Questions
Is studying speech pathology hard?
Studying speech pathology can be challenging, but like any other field, it ultimately depends on your aptitude, work ethic, and dedication. Speech pathology requires a solid foundation in biology, anatomy, physiology, psychology, linguistics, and communication disorders. The coursework can be rigorous, and you may be required to complete a significant amount of clinical training and internships to gain hands-on experience in diagnosing and treating patients.
Is a speech therapist a doctor?
Are speech pathologists in demand?
Is speech pathology a well-paid career in Malaysia?
We See Your Potential and Help You to Study Speech Pathology Abroad That Adds Significant Value to Your Future.
Our international education counsellors proactively guide and support the international students in choosing the top-ranking universities and the best courses to achieve their career goal. We make sure our students are provided with personalised support when applying to study speech pathology abroad.
To get in touch with our expert team, simply leave your details below and we'll call you for a FREE consultation.

LAM'AAN LATHEEF , MALDIVES,
THIRU JASMI, KLANG VALLEY,
PEE HUI HAN, KLANG VALLEY,
YEE HAOW KHOO, KLANG VALLEY,