Authorised education agent for: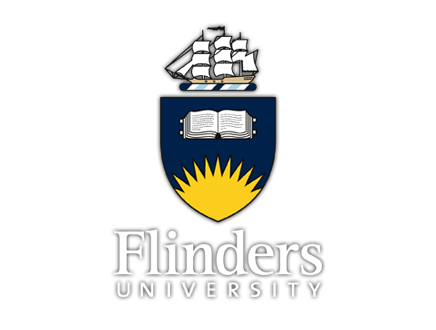 Top 2% University Worldwide*
THE World University Rankings 2022
Study Abroad
Education Fair
24 & 25 Jun 2023, 1pm ~ 5pm
Meet with more than 40 university represntatives from Australia, UK, United States, USA, New Zealand & Ireland. 2 days back-to-back for you to reach out to your future university. 
Flinders University provides you with the skills and confidence you need to excel in your studies at your chosen career.
Our industry-driven degrees, internationally recognised teachers and world-class research will enrich your learning and set you on the path to success. Flinders, located in Adelaide, South Australia, is a truly global and multicultural university, with students from over 90 countries across the world.
Our international student services are ranked among Australia's best and we are dedicated to supporting you throughout your studies and beyond. There's no limit to what you can achieve with a Flinders degree. Explore your passions, experiment bravely and make your mark on the world.
Top 2% Worldwide
Times Higher Education World University Rankings 2022.
Top 20 Universities
(Australia)
THE World University Rankings 2020
No.1: Teaching Quality, Starting Salary
(South Australia)
The Good Universities Guide 2020
Subject areas that you can consider:
Study Indicators
Tuition Fees:
$$$$

$
Living Cost:
$$$

$$
Tips for Studying Abroad
Things you should understand for studying abroad!
Tip: 1
Choose the University that Suits You Best
Tip: 2
Rankings Are Not the Most Important Factor
Tip: 3
Choose the Course You Are Truly Interested In
Tip: 4
University Facilities Are Important
Tip: 5
Things to Be Aware Of (Part 1)
Tip: 6
Things to Be Aware Of (Part 2)
Tip: 7
Message for Undergraduate Seekers
Tip: 8
Message for Master Students
Tip: 9
About Study in Australia
For general information about studying in Australia 
click here
. Or for more detail discussion / consultation such as (tuition fees, cost of living, intakes, entry requirements, admission..), please reach out to us via the enquiry form below. 
AECC Free Consultation Services

Destination Guide
Where to go?

University Recommendation
Which university suits me?

Courses & Programmes
What should I study?

Application & Admission
How to apply to the university?

Student Visa Application
How to secure my student visa?

Insurance
Get protected while studying abroad.

Student Accommodation
Where to stay?
Explore Flinders University Scholarships
We see your potential and help you to study at Flinders University that adds significant value to your future.

Our international education counsellors proactively guide and support the international students in choosing the top-ranking universities and the best courses to achieve their career goal. We make sure our students are provided with personalised support when applying to study at Flinders University.
To get in touch with our expert team, simply leave your details below and we'll call you for a FREE consultation.