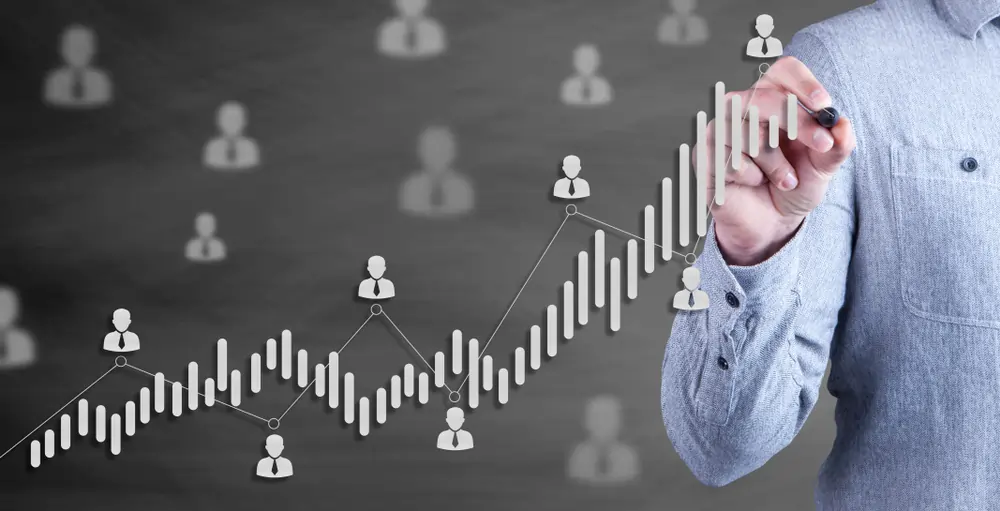 Economics Course Overview
Are you interested in a career that uses economic principles and advanced concepts? Do you want to be able to analyse real-life situations and make sound decisions? If so, then economics courses abroad might be the right choice for you. Economics is about more than just money, it's about the choices we make every day that affect our businesses and our world. In a world with limited resources, these decisions are crucial. That's why economists are in high demand by both the government and public sectors.

Economics courses abroad are designed to give students the skills they need for a successful career. The focus is on developing core competencies in economic analysis and applying them to real-world settings.
By studying economics, you will gain a strong understanding of economic principles and how to use them to solve problems. This knowledge will be essential for addressing critical, social, and economic issues.

The ability to think critically and apply logic is the most important skill for an economist. Developing models and thinking within the constraints of those models helps economists to carefully consider all the necessary conditions required for a specific conclusion to be valid. Studying economic courses also requires the skill of learning new, complex concepts even when they are abstract.
Why Study Economics Courses Abroad?
The first and most obvious reason for studying economics courses abroad is that it can give you an opportunity to see how economic systems work in different countries. This can be a great way to learn more about how the global economy works and get a better understanding of international trade. In addition, studying economics courses abroad can help you develop skills that are transferable to the real world.

By studying economics courses you get to have in-depth knowledge on how to better comprehend the various economic choices that businesses and governments must make. You will also look into how economic markets operate and what effects fiscal and monetary policies have.

Throughout the economic courses, you will develop essential quantitative skills for creating economic models and presenting data. You'll examine trends in the global economy, including microeconomics and macroeconomics, to gain a better understanding of how consumers and businesses make decisions, how prices and quantities of goods are determined, and what factors impact living standards and growth. You'll also study public policies and finance, unemployment, inflation, and other important topics.

Studying economics courses abroad can provide you with the skills to analyse and interpret economic, business, and financial data. This can be beneficial in making informed decisions in a variety of economic contexts. Furthermore, many economics courses include an internship, which can give you valuable real-world experience.

Subjects that will be covered:

Principles of economics

Microeconomics

Macroeconomics

Economic Policy

Trade Policy

Global economics

International Trade
Requirements to Study Economics Courses Abroad
It takes three to four years to get a bachelor's degree in logistics and supply chain management. It depends on the subject and where you plan to study. You should have earned a minimum score on the English test and have successfully finished the pre-university course to qualify for economics courses abroad. In some universities, they will ask for minimum grades in maths or economics. Not all universities, however, will ask for that requirement.


A master's degree in logistics and supply chain management can be completed in as little as 1-2 years. When applying for economics courses, most universities require that you have already completed a bachelor's degree. A minimum score in an English proficiency test is always required.


A doctorate in economics courses abroad can be a great way to advance your career. The length of time it takes to earn a doctorate varies depending on the research project you are working on, but most PhD can be completed in 3 years. Universities require a master's degree in economics for admission into their PhD, and an English proficiency test with a minimum score.


To be qualified for economics courses abroad, you must meet the prerequisites listed above. You can also contact us for further information or any other queries.
S.no
Courses
Duration
Requirement
1.
Bachelor's in Economics 
3 to 4 years

Successful completion of 12th grade / pre-university studies.
Required minimum score in English test.

2.
Master's in Economics 
1 to 2 years

Successful completion of bachelor's degree in a relevant field.
Required minimum score in English test

2.
Doctorate in Economics 
3 years

Successful completion of master's degree in economics.

Required minimum score in English test.
Career Prospects and Scope of Economics Abroad
By pursuing economics courses abroad, you'll learn how to think critically and solve problems, two essential skills for any career. They also develop strong writing and communication abilities. In addition, studying economics provides you with a thorough understanding of how businesses operate and how financial markets work. This knowledge can be used in a variety of careers, ranging from investment banking to management consulting.

If you are getting an economics course degree, you will find that you have developed the ability to think critically and analyse data, which are essential skills in any field. The field of economics is constantly evolving, so there are always new opportunities for economists to learn and grow. In addition, economists often have the opportunity to work on a variety of projects, which can make your career even more interesting and rewarding.

If you're interested in pursuing an economic career, research the different options and find the one that best suits your interests and goals.
List of Economics jobs:
Trade policy adviser

Financial market analyst

International business manager

Account manager

Economist

Strategic analyst

Policy analyst

Market research analyst

Risk analyst

Strategic planner

International business analyst

Accountant
Best Countries to Study Economics Abroad
If you're looking for top-ranked universities to study economics courses abroad, look no further than these top study destinations! You'll be able to choose from a variety of courses to suit your needs, and you also have the option to divert from your original course and embark on a new, fascinating adventure! Education isn't the only thing you'll gain from these experiences, you'll also come away with a new perspective, a sense of adventure, and a renewed passion for learning. Head to us if you want to acquire more in-depth information about these study destinations, the best countries to study in, or the best universities to attend.
Best Universities to Study Economics
There are many great universities to study economics abroad and work in this field after graduation. We have selectively chosen a few such institutions, and it is worth noting that an economics degree obtained from any of these universities is widely acknowledged on a global scale.
Head over to the nearest AECC office or fill out the inquiry form to obtain in-depth information about these study destinations, the best universities to attend, and how to get started on pursuing your desired degree in economics.
Frequently Asked Questions
Can I study economics without accounting?
It all depends on which university you attend and what level of degree you are pursuing. Some universities don't require any accounting courses as part of their module, while others do. Even if your chosen university doesn't have any specific accounting modules, you will likely cover some basics in your economics courses abroad. However, having a background in accounting is not essential to becoming an economist. Nevertheless, it can always be beneficial to have knowledge in those subjects.
How long is an economics degree?
Where do economists work?
Which country is good for masters in economics?
What are the available economics courses that can be taken to pursue a career in the economics field?
Do economics courses have maths?
Which course is better: finance or economics?
We See Your Potential and Help You to Study Economics Abroad That Adds Significant Value to Your Future.
Our international education counsellors proactively guide and support the international students in choosing the top-ranking universities and the best courses to achieve their career goal. We make sure our students are provided with personalised support when applying to study economics abroad.
To get in touch with our expert team, simply leave your details below and we'll call you for a FREE consultation.

LAM'AAN LATHEEF , MALDIVES,
THIRU JASMI, KLANG VALLEY,
PEE HUI HAN, KLANG VALLEY,
YEE HAOW KHOO, KLANG VALLEY,