Authorised Representative of: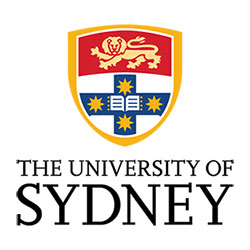 Regularly in The World's Top 50
QS World University Ranking
The University of Sydney is an Australian public research university in Sydney, Australia. Founded in 1850, it is Australia's first university and is regarded as one of the worlds leading universities. The university is known as one of Australia's six sandstone universities and part of Group of Eight (Go8) universities. Its campus, spreading across the inner-city suburbs of Camperdown and Darlington, is ranked in the top 10 of the worlds most beautiful universities by the British Daily Telegraph and the American Huffington Post.

The University of Sydney is ranked amongst the top 50 universities in the world. Offering Australia's broadest range of disciplines,178 undergraduate and 520 graduate degree programs in 400 subject areas, the university boasts being a hub for widely respected and recognized qualification. It has six faculties and three schools offering education to over 50,000 students from around the world.

The university comprises eight academic faculties and university schools, through which it offers bachelor, master and doctoral degrees.
1st in Australia and 4th Worldwide
2022 QS Graduate Employability
2nd in Australia and 38th Worldwide
2022 QS University Rankings
These study areas are favoured by students for both undergraduate and postgraduate programs.  USYD's academic has high ranking worldwide and in Australia). They are also ranked 1st in Australia and 4th worldwide for graduate employability. Check out the few popular study area below. if you're interested to pursue in either this fields, please get in touch with our counsellor to get more information.
Business School (Triple Crown)
Commerce
MBA
Management
Logistic & Supply Chain
Project Management
Accounting / Professional Accounting
Law
Business Law
Environmental Law
Law + Economics
Health Law
Engineering + Law
Engineering
Civil Engineering
Space Engineering
Mechanical Engineering
Aeronautical Engineering
Power Engineering
Fluid Engineering
Risk Management (Engineering)
Science
Psychology
Science (Health)
Science (Medical)
Environtal Science
| Institutions | Programs | Descriptions |
| --- | --- | --- |
| Multiple | USYD able to accept transferring of credits with and not least to the programs accredited by MQA and will be assessed on case by case basis | Please Get In Touch |
Study Indicators
Tuition Fees: 
$$$$$
Living Cost: 
$$$$$
USYD Subject Rankings
USYD is ranked at the top in 4 of the other most credible and influential world university rankings.
Veterinary Science
1st in Australia and 16th Worldwide
2021 QS World University Rankings by Subject
Sydney Business School
1st in Australia
The Economist, The Financial Times 2021; QS 2022
The University of Sydney
4th in Australia and 69th Worldwide
Ademic Ranking of World Universities (ARWU)
The University of Sydney
5th in Australia and 58th Worldwide
Times Higher Education World University Rankings (2022)
Tips by AECC Global
Things you should understand for studying abroad!
Tip: 1
Choose the University that Suits You Best
Tip: 2
Rankings Are Not the Most Important Factor
Tip: 3
Choose the Course You Are Truly Interested In
Tip: 4
University Facilities Are Important
Tip: 5
Things to Be Aware Of (Part 1)
Tip: 6
Things to Be Aware Of (Part 2)
Tip: 7
Message for Undergraduate Seekers
Tip: 8
Message for Master Students
Tip: 9
About Study in Australia
For general information about studying in Australia
click here
. Or for more detail discussion / consultation such as (tuition fees, cost of living, intakes, entry requirements, admission..), please reach out to us via the form below. 
AECC Free Consultation Services

Destination Guide
Where to go?

University Recommendation
Which university suits me?

Courses & Programmes
What should I study?

Application & Admission
How to apply to the university?

Student Visa Application
How to secure my student visa?

Insurance
Get protected while studying abroad.

Student Accommodation
Where to stay?
Explore University of Sydney Scholarships
We see your potential and help you to study at University of Sydney that adds significant value to your future.

Our international education counsellors proactively guide and support the international students in choosing the top-ranking universities and the best courses to achieve their career goal. We make sure our students are provided with personalised support when applying to study at University of Sydney.
To get in touch with our expert team, simply leave your details below and we'll call you for a FREE consultation.

LAM'AAN LATHEEF , MALDIVES,
THIRU JASMI, KLANG VALLEY,
PEE HUI HAN, KLANG VALLEY,
YEE HAOW KHOO, KLANG VALLEY,