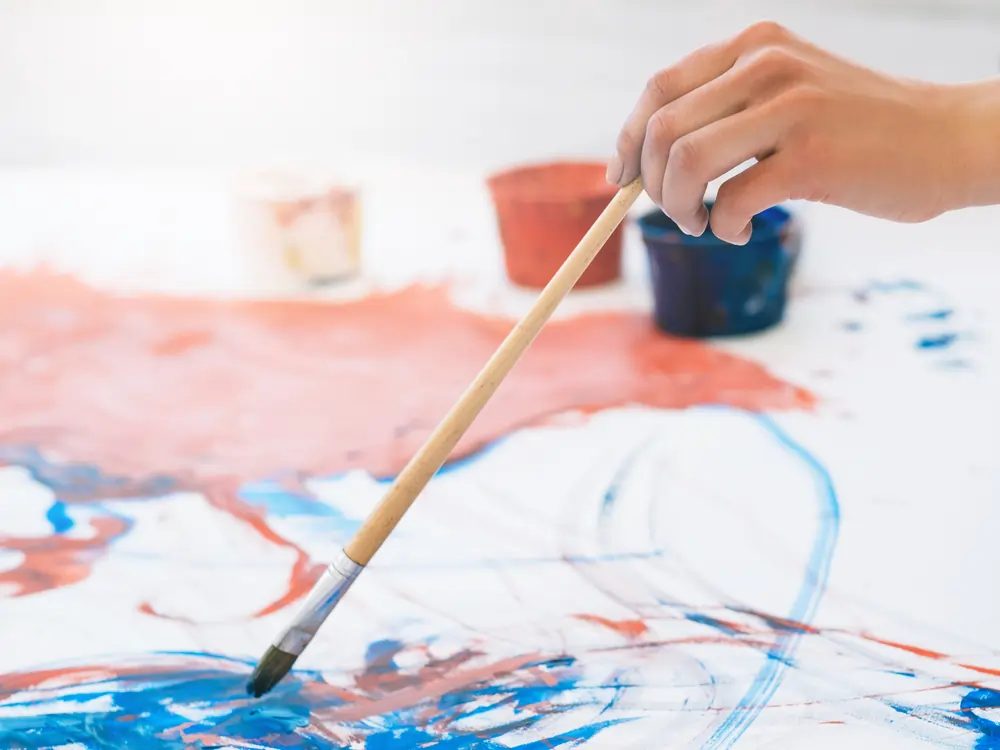 Fine Arts Course Overview
Embark on a journey of self-expression and creative discovery with a fine arts course! Imagine being surrounded by a kaleidoscope of colors and textures, where every stroke of the brush or chisel mark tells a story. This is the world of fine arts, a place where creativity knows no bounds and the imagination is free to soar. Fine arts involves a broad range of art forms, including drawing, sculpture, painting, literature, music, dance, visual arts, and theatre.

With a fine arts course, you'll delve into the rich history and diverse styles of this timeless discipline, from the classical techniques of the Old Masters to the bold innovations of contemporary art. You'll have the opportunity to experiment with different mediums and styles, hone your technical skills, and unleash your inner artist. Whether you're an aspiring artist or simply looking to tap into your creative side, a fine arts course is the perfect platform to bring your visions to life.
Why Study Fine Arts Course Abroad?
Exposure to diverse artistic styles and techniques: Studying

fine arts

abroad allows you to learn from accomplished artists and educators from different cultures and backgrounds, exposing you to a broader range of styles and techniques.

Immersion in a new cultural landscape: Studying abroad provides you with the opportunity to immerse yourself in a new cultural landscape, gaining a fresh perspective on art and creativity and inspiring your work.

Opportunities for travel and exploration: Many

fine arts

programs abroad offer students to travel to famous art destinations, museums, and galleries, providing a wealth of inspiration and elevating your artistic understanding.

Building a global network: Studying abroad provides the opportunity to build a network of fellow artists and art enthusiasts from diverse backgrounds, expanding your artistic community.

Enhancing your resume and career prospects: Completing a

fine arts course

abroad demonstrates a level of independence, adaptability, and cultural fluency that can be attractive to future employers and can set you apart in a competitive job market.
Studying a fine arts course abroad offers a unique blend of artistic, personal, and professional development opportunities that can help you take your creative talents to the next level.
Here are just some of the subjects you could explore:
Music

Film

Video Production

Arts

Studio Arts
Requirements to Study Fine Arts Courses Abroad
There are a few prerequisites that you need to meet to apply for fine arts courses abroad – check out the table below.
S.no
Courses
Duration
Requirement
1.
Bachelor's
3 to 4 years

Successful completion of the pre-university course with a good score.

Required minimum score in English test.

2.
Master's 
1 to 2 years

Successful completion of a bachelor's degree in a relevant field.

Required minimum score in English test.
In terms of English proficiency, you must have taken either the IELTS, TOEFL, or PTE exams, depending on your university's requirements.
Career Prospects and Scope of Fine Arts Abroad
Fine arts is a field that is brimming with opportunities and possibilities. As a fine arts graduate, you will have the world as your canvas, with a range of career paths to explore and a wealth of potential to unleash. From the traditional arts sector to cutting-edge digital media, there's a place for everyone who is passionate about the arts.

The sky's the limit when it comes to the scope of fine arts. With the ability to create and communicate in a visual language, you'll have the tools to tell stories, express ideas, and bring people together. Whether you're inspired by traditional media like painting and sculpture or are drawn to new technologies like virtual and augmented reality, the possibilities are endless.

Here's a list of various career paths within fine arts:
Art consultants

Advertising creative

Art director

Creative director

Photographer

Cinematographer

Festival curator

Animator

Cartoonists

Production artist

Multimedia artist

Set designer
Best Countries to Study Fine Arts Degree
If you're looking for top-ranking universities to study fine arts abroad, look no further than these study destinations:
Unlock your creative potential at the top study destinations in fine arts! With a faculty of world-class educators and a wealth of courses to choose from, you'll be able to design an education that caters to your specific needs and interests. Education will be just the beginning of what you'll gain. You'll leave with a revitalized passion for learning, a newfound sense of adventure, and a fresh perspective that will enrich your life for years to come.
Best Universities to Study Fine Arts
There are many great universities to study Fine Arts abroad and work in this field after graduation. We have selectively chosen a few such institutions, and it is worth noting that a Fine Arts degree obtained from any of these universities is widely acknowledged on a global scale.
University for the Creative Arts
Northumbria University
The University of Sunderland
Massey University of New Zealand
The University of Auckland
Edith Cowan University
The University of Adelaide
The University of Western Australia
Queensland University of Technology
Head over to the nearest AECC office or fill out the inquiry form to obtain in-depth information about these study destinations, the best universities to attend, and how to get started on pursuing your desired degree in fine arts.
Frequently Asked Questions
Which is the best course in fine arts?
When deciding on a fine arts course, it is important to consider one's individual needs and goals. Considering such things as curriculum, faculty, facilities, and career prospects can help you decide which program is right for you. Do your research and compare different options, so you find one that meets all of your requirements.
Is fine art a promising career?
Are fine artists in demand?
Is fine arts a degree or diploma?
What skills do fine artists need?
We See Your Potential and Help You to Study Fine Arts Abroad That Adds Significant Value to Your Future.
Our international education counsellors proactively guide and support the international students in choosing the top-ranking universities and the best courses to achieve their career goal. We make sure our students are provided with personalised support when applying to study Fine Arts abroad.
To get in touch with our expert team, simply leave your details below and we'll call you for a FREE consultation.

LAM'AAN LATHEEF , MALDIVES,
THIRU JASMI, KLANG VALLEY,
PEE HUI HAN, KLANG VALLEY,
YEE HAOW KHOO, KLANG VALLEY,