Authorised education agent for: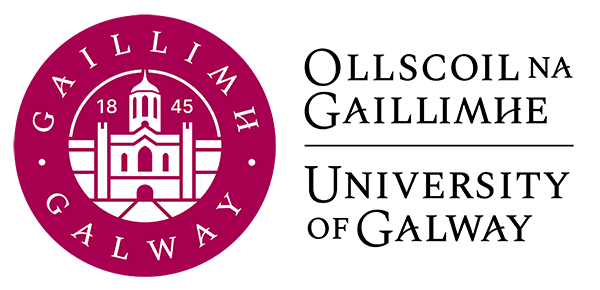 The Sunday News University of the Year 2022
University of Galway has grown dramatically over the last 175 years, with a student population of over 18,000 now. The 'Most Charming City' is where the university is located. Galway was named the "Most Charming City" by the New York Times, and the university is located right there. 96 percent of the university's graduates are working or seeking further education six months following graduation. The quality of our teaching and the global impact of our research have earned NUI Galway a developing international reputation.
Ranked 259
QS World University Rankings
'Most Charming City'
by the New York Times
96% of Graduates
Working or further study 6 months after graduating
NUI Galway has been inspiring students for 175 years, since its founding in 1845. NUI Galway has achieved international acclaim as a research-intensive university dedicated to providing high-quality education.
 Here are some of the popular study area that you can consider:
Health & Medicine
Medicine
Preventive Medicine
Toxicology
Physiology
Interventional Cardiology
Radiology
Surgery
Clinical Education
Health Promotion
Medical Informatics


IT, Science & Engineering
Chemistry
Biochemistry
Electronic & Electrical 
Civil Engineering
Biomedical Engineering
Mechanical Engineering
Information Technology
Artificial Intelligence 
Data Analytics
Cybersecurity
Software Development


Business
Accounting & Finance
Economics 
Hospitality Management
Marketing
Management


| Scholarship Name | UG / PG | Value (AUD) |
| --- | --- | --- |
| South East Asian Student Scholarships | UG / PG | €1,000 / €2,000 / €4,000 |
| Merit Scholarships for Undergraduate Students | UG | €1,000 up to 50% off total tuition fees |
| Merit Scholarships for Postgraduate Students | PG | €1,000 up to 50% off total tuition fees |
Study Indicators
Tuition Fees:
$$$

$$
Living Cost:

$$$

$$
College of Arts, Social Sciences & Celtic Studies
College of Business, Public Policy, & Law
College of Science & Engineering
College of Medicine, Nursing, & Health Sciences
Tips for Studying Abroad
Things you should understand for studying abroad!
Tip: 1
Choose the University that Suits You Best
Tip: 2
Rankings Are Not the Most Important Factor
Tip: 3
Choose the Course You Are Truly Interested In
Tip: 4
University Facilities Are Important
Tip: 5
Things to Be Aware Of (Part 1)
Tip: 6
Things to Be Aware Of (Part 2)
Tip: 7
Message for Undergraduate Seekers
Tip: 8
Message for Master Students
Tip: 9
About Study in Australia
For general information about studying in Australia 
click here
. Or for more detail discussion / consultation such as (tuition fees, cost of living, intakes, entry requirements, admission..), please reach out to us via the enquiry form below. 
AECC Free Consultation Services

Destination Guide
Where to go?

University Recommendation
Which university suits me?

Courses & Programmes
What should I study?

Application & Admission
How to apply to the university?

Student Visa Application
How to secure my student visa?

Insurance
Get protected while studying abroad.

Student Accommodation
Where to stay?
To get in touch with our expert team, simply leave your details below and we'll call you for a FREE consultation.

LAM'AAN LATHEEF , MALDIVES,
THIRU JASMI, KLANG VALLEY,
PEE HUI HAN, KLANG VALLEY,
YEE HAOW KHOO, KLANG VALLEY,