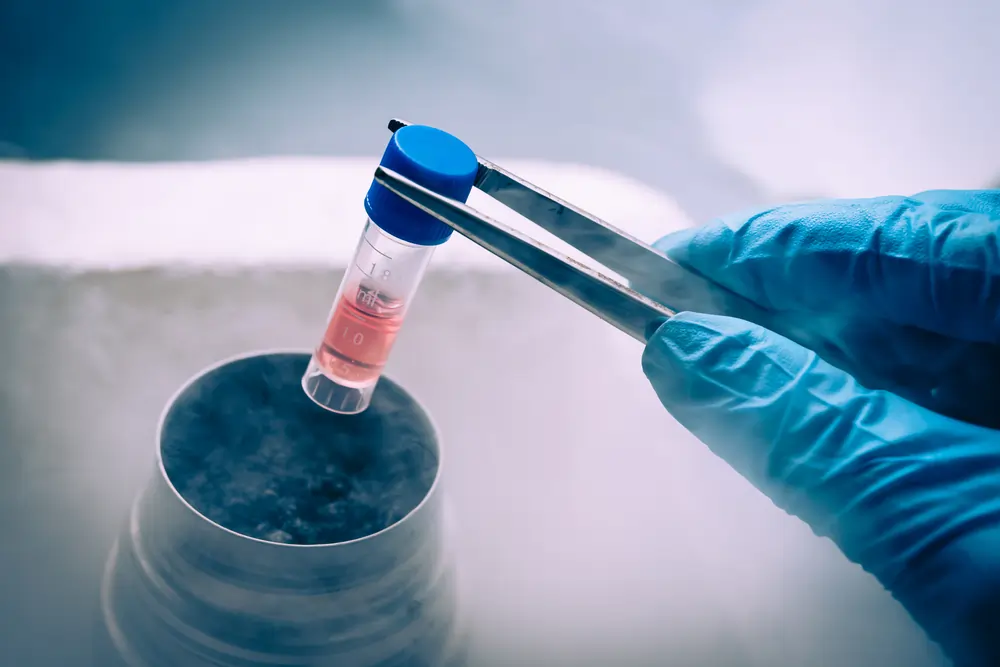 Biomedical Science Overview
If you've ever been curious about how the human body works or wondered what makes us sick and how we can get better, then you might want to take a closer look at the fascinating field of biomedical science. Biomedical science is the study of how the human body functions and how we can use this knowledge to improve our health and well-being. This can include everything from understanding how our cells and organs work to exploring the complex interactions between our genes and the environment around us.

But biomedical science is much more than just learning about the human body; it's also about finding ways to prevent, diagnose, and treat disease. Biomedical science is a field that has the potential to change the world - and if you're interested in learning biomedical science abroad, then it's definitely worth exploring further!
Why Study Biomedical Science Courses Abroad?
Exposure to different healthcare systems: By studying biomedical science abroad, you can gain exposure to different healthcare systems and learn about the ways in which different countries approach healthcare. This can help you in gaining a more global perspective on healthcare and make you better equipped to address healthcare challenges in different settings.

Access to cutting-edge research: Biomedical science is a rapidly evolving field, and studying it abroad can provide you with access to the latest research and technologies. This can help you stay up-to-date with the latest advancements in the field and develop a deeper understanding of the science behind the latest medical treatments and technologies.

Opportunities for collaboration: Studying biomedical science abroad can also provide you with opportunities to collaborate with researchers and scientists from around the world. This can help you develop new ideas and perspectives and foster connections that can be invaluable throughout your career.

Subjects that will be covered:

Anatomy and Physiology

Microbiology

Principles of Genetics

Biochemistry

Immunology

Medicinal Chemistry

Bio-Organic Chemistry
Requirements to Study Biomedical Science Courses Abroad
There are a few prerequisites that you need to meet to apply for a biomedical science course abroad – check out the table below.
S.no
Courses
Duration
Requirement
1.
Bachelor's in Biomedical Science
3 to 4  years

Successful completion of the pre-university course with good scores.

The required minimum score in the English test.

2.
Master's in Biomedical Science
1 to 2 years

Successful completion of a bachelor's degree in a relevant field.

The required minimum score in the English test.
In terms of English proficiency, you must have taken either the IELTS, TOEFL, or PTE exams, depending on your university's requirements.
Career Prospects and Scope of Biomedical Science Abroad
One of the most exciting things about biomedical science is that it's an ever-evolving field. New discoveries are being made all the time, and researchers are constantly pushing the boundaries of what we know about the human body. Whether it's developing new drugs, creating innovative medical devices, or finding ways to harness the power of the immune system to fight disease, there's always something new and exciting happening in biomedical science.

Also, the scope of biomedical science is vast, covering a wide range of areas such as microbiology, genetics, immunology, and neuroscience, among others. This means that as a biomedical scientist, you can specialise in a particular area that interests you the most and build a rewarding career around it. Whether you want to work in research and development, clinical trials, academia, or industry, there are many options to choose from in this exciting field.

Here's a list of various career paths within biomedical Science:
Biotechnologist

Medical Chemist

Medical Scientist

Genetic Counsellor

Research Scientist

Medical Technologist

Epidemiologist 

Laboratory Technician

Medical Sales Director
Best Countries to Study Biomedical Science
If you're looking for top-ranking universities to study biomedical science abroad, look no further than these study destinations:
Top study destination universities offer exceptional biomedical science programs that are tailored to meet the needs of students with varying interests and career aspirations. These programs often have different specialties or approaches, such as molecular biology, genetics, immunology, or pharmacology, among others. Students can explore these different areas and gain exposure to a wide range of methods and techniques, preparing them for careers in academia, industry, or healthcare.
Best Universities to Study Biomedical Science
There are many great universities to study biomedical science abroad and work in this field after graduation. We have selectively chosen a few such institutions, and it is worth noting that a biomedical Science degree obtained from any of these universities is widely acknowledged on a global scale.
University of Sheffield (UK)
University of Western Australia (Australia)
University of Queensland (Australia)
University of Galway (Ireland)
Auburn University (USA)
Head over to the nearest AECC office or fill out the inquiry form to obtain in-depth information about these study destinations, the best universities to attend, and how to get started on pursuing your desired degree in biomedical science.
What is the difference between biomedical science and biomedical engineering?
Biomedical science is a field that focuses on the study of human biology, specifically as it relates to health and disease. Biomedical engineering, on the other hand, is a field that combines engineering principles with medical and biological sciences to design and develop medical devices, equipment, and technologies.
What is the scope of biomedical science?
How many years is biomedical science abroad?
What to do after a bachelor's in biomedical science degree?
We See Your Potential and Help You to Study Biomedical Science Abroad That Adds Significant Value to Your Future.
Our international education counsellors proactively guide and support the international students in choosing the top-ranking universities and the best courses to achieve their career goal. We make sure our students are provided with personalised support when applying to study biomedical science abroad.
To get in touch with our expert team, simply leave your details below and we'll call you for a FREE consultation.

LAM'AAN LATHEEF , MALDIVES,
THIRU JASMI, KLANG VALLEY,
PEE HUI HAN, KLANG VALLEY,
YEE HAOW KHOO, KLANG VALLEY,