Hiii study abroad aspirants! Do you know the importance of understanding the current trends in the job market? Being aware of the job trends is essential because you will have an understanding of how these changes will affect you in the future. This way, you can take a planned and informed decision while choosing the field for your higher education. 
As a result of the global pandemic, there has been a rise in the number of medical roles including social workers and medical health professionals. The shift to working digitally has increased the number of digital jobs. At the same time, it has also created a rise in the number of technology jobs including software and cybersecurity specialists.
Let's take a look at the some of the fastest-growing markets in Malaysia
Healthcare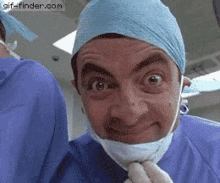 We have witnessed the significance of medical care providers during the global pandemic. Now, more than ever, there is an increased reliance on healthcare workers across the globe. Vacancies for medical technologist, pharmacy assistant, medical specialist and medical officer are on the rise.
The University of Western Australia
UWA has a dedicated medical school with some of the most experienced clinicians and researchers. The university ranks 29th in the world for Clinical Medicine (ARWU 2020). A few of their various divisions under medical research include Emergency Medicine, Paediatrics, General Medicine and Gynaecology. 
The University of Queensland
The medicine programmes at UQ are internationally renowned. The university ranks 38th in the world for life sciences and medicine (QS World University Rankings 2021). Some fields of focus include Integrated Clinical Studies, Foundations of Medical Research, Introduction to Digital Health and Qualitative Research for Medicine. 
Digital Content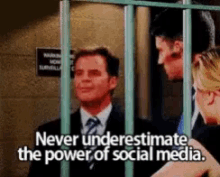 The pandemic forced us all to shift to work virtually, which has eventually led us to become more reliant on digital technology. According to the Malaysia Digital Economic Corporation, Malaysia vacancies have tripled in number between June 2020 and April 2021. This rapid rise in demand is proof enough digital is the future.
According to the finding by MDEC, the number of digital job vacancies jumped from 19,000 last year to more than 56,000 in April 2021. Roles like editor, copywriter, podcaster, YouTube content creator are on the rise.
University of Technology Sydney
At the University of Technology Sydney, there are a range of courses related to digital marketing including,
Bachelor of Communication (Digital and Social Media)

Bachelor of Communication (Digital and Social Media) / Bachelor of Arts in International Studies

Bachelor of Communication (Digital and Social Media) / Bachelor of Laws

Bachelor of Communication (Digital and Social Media) / Bachelor of Creative Intelligence and Innovation
These courses are designed to offer the students practical learning and develop their skills extensively. Students will be trained to gain a critical understanding of the role of technology in the digital environment.
Software and Technology


This is another quickly emerging field. Currently, Malaysia is seeing a rise in the need for trained professionals for cloud, artificial intelligence (AI) and other emerging technologies. The country is in need of people equipping themselves to meet the skills required to work in the field of new technology. Roles like web developer, DevOps consultant and full-stack engineers are on the rise. 
Monash University
Almost 81.4 of software graduates from Monash University secure full-time employment within 4 months of graduating.  This university ranks in the top 100 for Computer Science and Information systems. 
Education

Despite the disruptions faced during the Covid-19 pandemic, the field of education seems to progress well. Roles like English second language teacher, Chinese teacher, academic tutor seem to be growing in demand.
Charles Darwin University
At CDU, students can specialize in early childhood, primary, secondary and adult education based on their interests. According to the Good Universities Guide 2021, this university ranks No. 2 for teacher starting salaries. 
Cybersecurity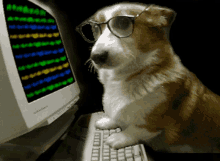 In the coming years, there is a 27.9% chance of repeat data breaches and there will continue to be more cybersecurity thefts and breaches. This is the reason why we can expect to see a rise in the number of jobs for cybersecurity professionals. Currently, this field has a 0% unemployment rate. 
Deakin University
Deakin offers a range of courses on cybersecurity. It's cybersecurity courses are completed between two and four years. They offer undergraduate, postgraduate and research courses.  
The University of Queensland
UQ offers certificate programmes, diploma courses and master's courses in cybersecurity. The duration ranges between 6 months and 2 years. 
Wondering how you can get into the course of your dreams. Well, we're always here to help. Consult our education counsellors at
AECC Global
and tell them about your field of interest. They will offer you the right guidance to help you land in a university that will equip you for the right career.
Get in touch now!