Nowadays, having a university degree is no longer an asset. It is so common that out of 10 people that you talked to, 8 of them are university degree holders! Hence, how to make yourself shine brighter among people who have the same qualification as you?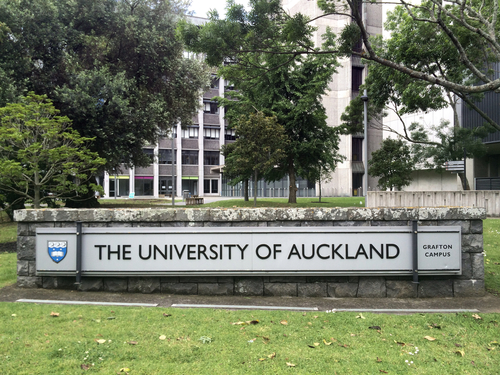 First step: Choose the Right University
Always choose the institution that suits you the most to begin with. Today, we present you University of Auckland - hailed as New Zealand's "national treasure" university.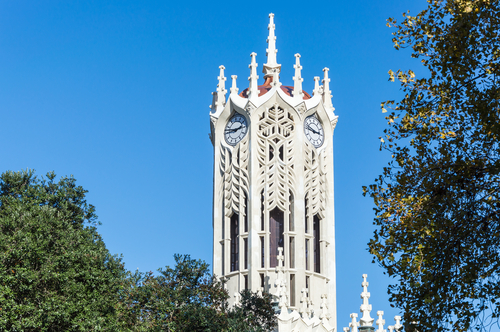 The University of Auckland provides largest undergraduates and postgraduates programmes among all 8 Universities in New Zealand. The courses offered by the University of Auckland are dominated by scientific research, are world-class and recognized internationally, thus attracting undergraduates and postgraduates from all over the world.
All courses at the University of Auckland are dominated by scientific research and are of world-class level. For example, famous R language, wireless charging technology, etc. were created by graduates and researchers of the University of Auckland. The most famous departments are computer science, civil engineering, architecture and planning, medicine, pharmacy, education and business (It's Business School has obtained three major certifications: AACSB, EQUIS and AMBA).
Step 2: Gain Competitive Advantages
Being book smart is never enough for you to stand out among other people. Being sharp at the workplace is the real deal after you graduated. Get as much working experience as possible during your studies through practicum programs, internship or employer projects to ensure you know how things work in a corporate environment. 
The University of Auckland has a practical work component for all professional degrees to ensure that students are able to experience real-life experience while learning. The university focuses on building relationships to support students to become 'work ready' for better employment outcomes.

Due to its strict admission and graduation policies, the competitiveness of Auckland University graduates is unmatched by other New Zealand university students. International graduates who return to their home country are highly competitive in employment and are widely welcomed in all kind of industries (#5th in Oceania and #59th in the world).
Step 3: Understand Your Strength
Every individual has their own strengths and weaknesses. Make sure you have your focal point on the right things. At work, avoiding your weaknesses is to make sure that you won't commit big mistakes. However, recognizing your own strengths is the way to make yourself stand out from the others. Make use of your talent, prove yourself! 
However, don't stop striving after the first success. Believe me, there are still many hidden potential abilities in you. Just like playing video games, the higher the level, the higher the difficulties. Learn and gain more knowledge throughout the journey. Each level is meant to teach you how to gain victory for the next upcoming games. At the end of the day, the pieces of map that you've collected after each conquest would be completed and show you the way to big success - future promotion or even be your own boss! 
Take a look at a few top subjects at the University of Auckland that proved to give students a bright future! 
Accounting
Accounting graduates have huge demand in the job market, and all types of business and industrial institutions need accountants. Most of the students work in large and medium-sized accounting firms after graduation, such as KPMG, PwC and Ernst & Young; 15% of the graduates start their own businesses to provide tax reporting services and financial consulting.
Computer Science
The main professional work of computer science at the University of Auckland is programmers, system analysts, computer engineers, computer engineers and software engineers. Due to the reliance on the internet and the explosive growth of the internet, it has created specific needs for talents in data communications, media and object-oriented programming, and network design skills.
University of Auckland's computer science graduates will have job opportunities in many fields, especially those that require computer programming skills. The penetration of digital features into all aspects of our social life may lead to the increasing demand for computing occupations.
Education 
The University of Auckland is New Zealand's only university in the world's top 50 education disciplines, and is highly recognized internationally. The lecturers are experts in the field of education, dedicated to supporting and training the next generation of teachers. Through this course, students will be fully prepared for interactive, collaborative and participatory classroom teaching through the latest digital technologies. After graduation, they will be able to teach students of different ages (from young learners to adults) and have the skills to adapt to different cultural and educational backgrounds.
They have several notable alumni and wouldn't mind if you want to be part of them too! 
So, are you ready to join the University of Auckland? Get FREE one-on-one consultation and tailor-made your study abroad program. Contact our Study in New Zealand expert, Mr Lai Mun Yeu now!