New Zealand is emerging as one of the most desired study destinations among international students looking forward to studying abroad. According to UNESCO, New Zealand is the preferred study destination after the United Kingdom, United States of America and Australia. It's not just about sheep, grass and mountain, okay? It's a good place to study too!

PS: Before we start, second part is available here >>> The Best Courses to Study in New Zealand | Part 2
Education System 
The education system of New Zealand focuses on both educational attainment and practical learning. The tertiary education system comprises of 3 types:-
Universities: Around 600 private colleges and universities and 8 state-funded universities in New Zealand. Public universities offer undergraduate, postgraduate and PhD programmes to the students.
Wānanga: If you are fascinated in learning about the standard or traditional values of Maori cultures, then Wānanga institutes are right for you. The institutes teach you everything about the culture of the Maori people, from the languages to Haka.
ITPs: Institutes of technology and polytechnics are focused on vocational and practical learning programs in preparing the students for industry. ITPs are state-funded tertiary institutions which provide a good range of education and training programs including full degree and a few postgraduate courses.
Top Courses to Study in New Zealand For International Students 
Information Technology
The IT sector has become one of the most sought-after proficiency in the modern workplace. IT and computing skills are essential in almost all career paths, especially in New Zealand. The country also has some of the most progressive software and intellectual property protection laws.

This course will also provide a solid foundation of knowledge and capabilities suitable for a range of careers involving IT. It will encourage students to keep learning, will constantly help in increasing their knowledge, and also harness the skill of critical thinking required for professional development.
Job prospects
New Zealand's tech sector is diverse and advanced. As a result of the number of businesses exceeding 11,000 in 2016, direct employment increased to 29,700. (Jobless? Not us!) By the end of the IT course, you will find yourself with opportunities in many industry verticals, including core Information Technology companies. Likewise, Datacom, Fujitsu Xero, Theta are some of the top companies in Core Information Technology. Students can even explore more opportunities in real estate, hospitality, healthcare, etc.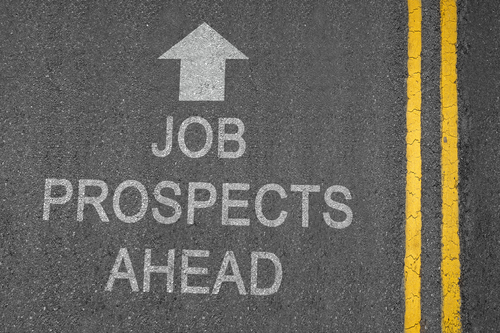 PS: People might thinking you know A-Z about computer, just like how our parents expect us to know what's the password to their email. Hey mum, I really don't know... You have like 10 different emails with different password...
Animation & VFX
Has the working behind the animation cartoons always intrigued you? Then New Zealand's animation and VFX course will help you gain the skills and knowledge to share your imagination and creativity with the real world. You will learn to use the traditional techniques as well as the available advanced technology that fascinates you.

New Zealand is flocked with a large number of video game designs and development companies. Animation and VFX is one of the top courses that are in demand and the demand has exploded in the past decade. The course covers character designing, 3D modelling, texturing and rigging, story-boarding, compositing, particle generation and dynamics.
Job prospects
Some of the New Zealand top companies like Yukfoo, The Rig, DeepAnimation are currently working with industry experts like Blizzard, Fox, Sky Network, etc.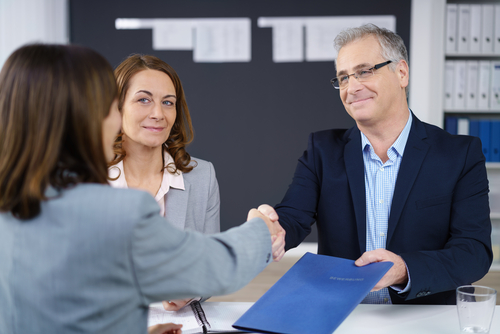 For instance, Victoria University of Wellington is partnering with WETA Workshop, located in the hub of major design studios. So, if you are planning to study at VUW, then you will probably get a chance to work in the WETA workshop as a part of a big movie project. Here is your chance to experience the exciting and rewarding work that goes behind making a real fantasy fiction. One of their previous huge project was Avenger: Endgame. (Sorry not sorry for letting you hold your pee for 3 hours. The movie was worth it alright!)
Graphic Design
Graphic design course deals with the practical processes and components of graphic design, with a focus on typography. Students get the chance to work with the latest technology during their course period. Alongside 'objet d'arts' and digital processes, students are also encouraged to investigate other traditional processes like screen printing.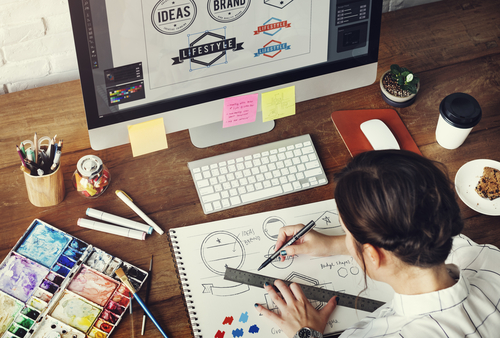 Job prospects
There are many positions a Graphic designer can choose to explore after completing their course. Graphic designers, professional artists, consultants, illustrators, publishers, marketers, advertisers, lecturers, and art teachers are some of the positions that are available for students majoring in graphic design.

You will also be exposed to emerging opportunities in Holloway Hudson Burgess, Larkin Design, Gecko Creative, HUSK Creative. Graphic designers usually earn between $40K and $55K a year and the job vacancies for experienced graphic designers have been increasing. And no! Designers should never do any work as a 'favor'! Know your own worth. Designing things is not an easy task at all!

Engineering and Technology
Engineering technologists concentrate on practical design and applied technology while working across a wide range of engineering disciplines. The University of Auckland, University of Otago, University of Canterbury, are some of the top universities offering Engineering & Technology courses with an excellent value proposition. Especially considering the job prospects and global recognition of your degree, it is certainly a good return of your investment.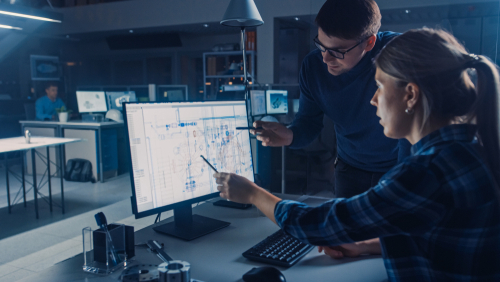 Engineering careers are some of the toughest, most stressful, yet rewarding ways to make a living out there. Engineers always say 'If you're not tired, you're not doing it right', but the outcome is always worth it!
Job prospects
Contact Energy, Fisher & Paykel, Beca, Opus, Vodafone, and Sky TV are some of the companies which can help you gain valuable work experience after your studies.
Psychology
Are you interested in what influences the human mind and the behavioural patterns? Do you want to study the human behaviour and the common visible patterns, to help them in turn? Then study psychology to learn about the brain, behaviour, personalities, people and relationships.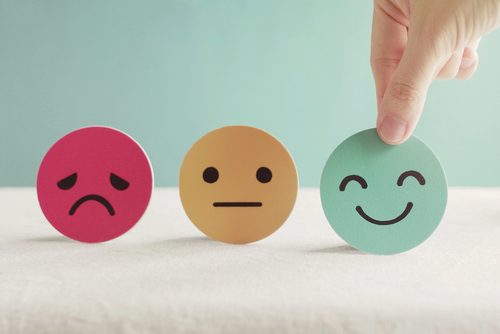 Psychology is a fascinating subject that covers many aspects, from scientific research to a more personal approach. The course will be strongly theoretical or highly practical.  Laboratory and fieldwork is an important part of psychology, and you will develop practical skills in these areas. And no! Study psychology doesn't mean you can read people's mind! You can try though, but no promises that you will get something out of it.


Job prospects
Professional psychologists work in many aspects of mental health care and clinical psychology. Jobs are available within the business model as well. This involves the use of psychological tests, statistical analyses, or survey and questionnaire development. Graduate psychologists can earn between $61,000 - $64,000/year while senior position can get up to $120,000/year.
You have a world of opportunities you can explore in New Zealand with the number of interesting courses they have. So, if you are planning to take up a course that interests you, contact us and talk to our New Zealand expert, Mr Lai Mun Yeu to guide you better throughout the process.
Read more about The Best Courses to Study in New Zealand | Part 2 >>> HERE