It's never ending when it comes to the best courses to study in New Zealand! Do you really think we're going to stop sharing after part 1? Of course not! Here comes part 2. Buckle up and start reading!

PS: If you haven't read the first part, please do > The Best Courses to Study in New Zealand | Part 1
Top Courses to Study in New Zealand For International Students 
Science
Has science always been your favourite subject? Well, with Scientists like Bill Pickering and Paul Callaghan, New Zealand boasts a first-class academic education in science. Clearly, with an alumnus of scientists who have contributed to the field of science and technology, you can be sure your qualification will be globally recognised. You will learn to think critically, creatively and explore what is challenging. Biomedicine, Medical Diagnostics, Chemistry, Food Science, Microbiology are some of the courses that are in demand in New Zealand .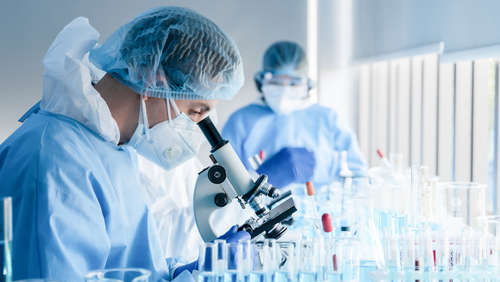 I mean... early start is a smart start. There's nothing such as "too young" to start training, right?
Job prospects
Job options include software engineers, chief financial officers, and services consultants. These are some of the high-paying positions one could obtain.
Marine Biology
In general, New Zealand and Oceania are home to the world's largest diversity in Marine Biology. There really is a whole new world to explore below the water, and if you love it, Marine Biology is the course for you. This course covers marine biology (the scientific study of organisms in the ocean) and marine ecology (how marine organisms interact with each other and the environment). You will not only get to experience marine life but learn about it and how you can contribute to the well-being of the habitat. With 71% of the earth's surface covered by water, marine life is critical to our existence.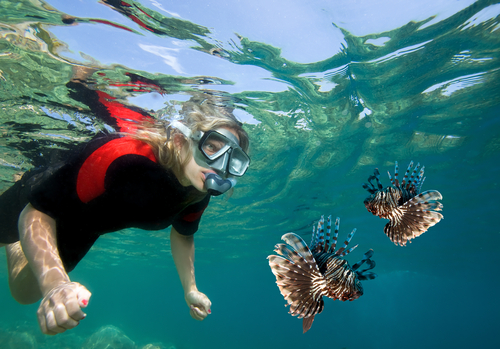 Job prospects
New marine biologists usually earn $60K-$75K per year. According to the University of Auckland experienced marine biologists usually earn $120K-$165K per year. 
Education
Teachers are a pillar of support in motivating, inspiring and educating the people who will go on to shape the future of our society. Bachelor of Education / Bachelor of Teaching is a good course if you want to develop a love for learning and discovery, in young children. If you have the desire to tap into a child's potential and watch them grow, then this is the course for you. Plus children make some of the funniest jokes! Hard part is trying to keep a straight face and not laugh because you gotta enforce the classroom rules...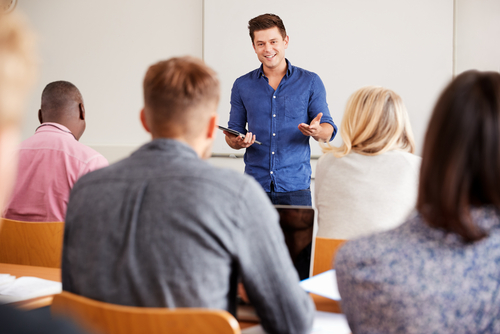 Moreover, you not only reach out to the future generation, but you also get to work with people who have the same desire as you. Forming such a community will only prove to bring a major change to the society. It will prepare you for an exciting and stimulating career as an early childhood teacher. After successful completion, you'll be eligible for the provisional teacher registration in the New Zealand Teachers Council.
Job prospects
New Zealand offers an excellent education system. So, with a degree in Education, you'll be working in an education sector that is admired internationally. Curriculum developer, Education consultant, Educational researcher and Human Rights education coordinator are some of the job opportunities.
Accounting
There is a good accountant behind every successful business! Studying accounting can prepare yourself for a career in either financial accounting or management accounting. According to the QS World University Rankings by Subject, 2020 the University of Auckland is ranked as first in New Zealand and in the top 100 globally for Accounting and Finance.



Accountants are pretty much the same as engineers, but in money a.k.a money engineers. The feeling when you're balancing the book and there isn't any discrepancy... Booyah! The satisfaction is real!
Job prospects
After graduation, you could become an accountant or an auditor in chartered accountancy, in any private organization or public sector. You can also work as a business consultant or financial manager in a manufacturing in manufacturing, or consultancy organisation. BJ King, Eastmure and Alliot, are some of the largest accounting firms in New Zealand.
Tourism and Hospitality
Do you love travelling and admiring the beauty of different cultures and cities? You can explore the wanderer in you by taking up the course of Tourism and Hospitality. Being a major contributor to New Zealand's economy, if you have always wanted to become an entrepreneur, then tourism and hospitality is your best choice! The course will prepare you for an interesting global career where you can manage tourism or hospitality businesses.



This is an industry that focuses on finding out what visitors want and satisfying their needs. Yes, it's going to be challenging because you will have to meet different people with different characteristics, but the knowledge that you can learn from this industry would be priceless. Emotional intelligence (EQ)? Check. Solve work problems effectively? Check. Transferable skills? Check.
Job prospects
Business entrepreneur, Government policy advisor, Operations manager, Adventure tourism operator and Catering services manager are some of the job opportunities in these fields. Also, Currently, Tourism and Hospitality is the second-largest export earner, producing nearly 17.1% of total export revenues in New Zealand. Tourists spent $10 billion for the year ending December 2016, up 12.2% on the previous year.
Waiting for Part 3? Sadly Part 2 is the end of this topic... We might make a comeback though! For now, just contact us and talk to Mr Lai Mun Yeu, the expert of study in New Zealand. He's ready to guide you throughout the whole application process!
Read more about The Best Courses to Study in New Zealand | Part 1>>> HERE