Canada. A picturesque country, known for its brilliant education, Niagara Falls, maple syrup, ice hockey and most importantly, Ryan Gosling (yep he's cute don't @ me), consistently ranks as one of the best countries in the world. It is currently rated the #1 country for great quality of life. This accreditation by itself pretty much sums up all the reasons why studying in Canada can be life-changing.

The land of the maple leaf is the second-largest country in the world after Russia, as it shares the longest international border with the USA , but is less populated than the city of Tokyo.

Canada is also one of the top international student destinations! As an international student in Canada, you'll experience a highly acclaimed global education, and learn from some of the top educators and academics in the world.
Why Study in Canada?
Have you always aspired to study in Canada? For many years Canada has encouraged and warmly welcomed international students from around the globe.

With over 642,000 international students, Canada ranks globally 3rd in attracting international students after the USA and Australia . Canada is designated as one of the happiest places to study and live in by international students. It also has low crime rates and known to be one of the safest places in the world to live in! The only time you want to scream "help" is when you forgot your jacket 'cuz it's coldddddd outsideeeee!!!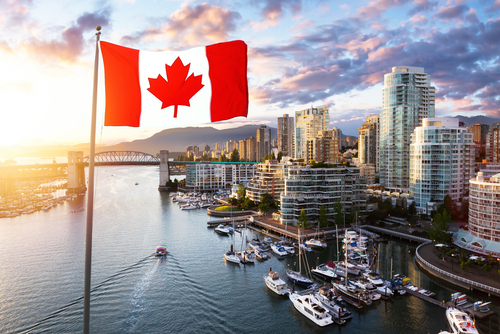 Also, did you know that Canada no longer follows the traditional grading system?

That's right! Their new system is preferred and loved by many students belonging to different age groups across different nationalities. The Universities in Canada primarily focus on encouraging students to actively participate in extracurricular activities that give them the freedom to enjoy things other than education. Book smart yes but you gotta know how to deal with the real world too eh!
Globally Recognised Universities with A Multicultural Environment
Canada is home to several top-notch universities. The country provides globally recognized bachelor's degrees, master's degrees, diplomas, certificates, and doctoral degrees for international students. Canada has over 98 renowned universities, and most of them are publicly accredited and funded. The degrees awarded by universities in Canada are recognised globally and can unfold an array of opportunities for you.

As an international student, there is the possibility that you will find yourself in the centre of a whole new culture. You may be unsure how to talk your way through simple daily scenarios, or handling your expenditure. Worry not! Canada being the friendly and multicultural environment that it is, allows students to interact with people of all backgrounds and ethnicity.

People always make jokes about Canadians being 'too nice'. Even their arguments sound polite than normal! After all, living in such a cheerful and positive country always make people happy and uplifting. There are many communities and associations you can be a part of and experience the feeling of being at home despite being away.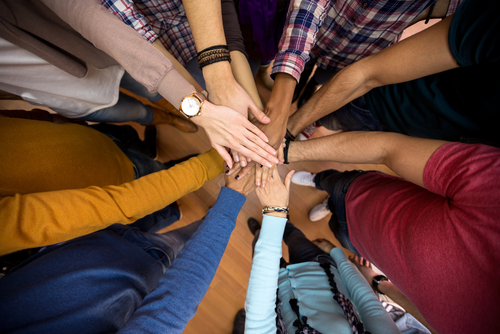 PS: "Sorry" is a staple in Canadian language…
Education System/ Degree Structure
Graduate degrees in Canada will take up to 3 or 4 years to complete, depending on the university. Postgraduate degrees last up to 1 - 3 years to complete, depending on your type of degree. If you want to pursue a specialisation in a particular field, then you need to pursue a Master's Degree.

The education system in Malaysia is different from that of Canada. As a Malaysian, you should know that the Malaysian education system is a lot more theoretical and exam-based (study, study and study ugh). Many of the Canadian universities focus a lot on research and help students engage in interesting experiments and projects. They are provided with a complete study experience, based on innovation and forward-thinking.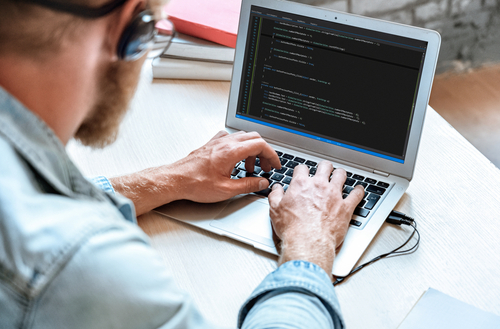 For instance, the first African- American, Frederick Banting studied in the University of Toronto, Canada. He is noted as the co-discoverer of insulin and its therapeutic potential. Ground-breaking inventions such as devices to improve cancer detection, new methods meant to protect the world' oceans, effective and sustained treatment of HIV or AIDS and more are being worked on, in Canada . Oh, how amazing!
Post-study Work Opportunities
Here's the best part! The post-study work opportunities in Canada allows international graduates to work in the country after their studies for a period of up to 3 years. Students will also be eligible for a Post-Graduation Work Permit after they complete their degree program.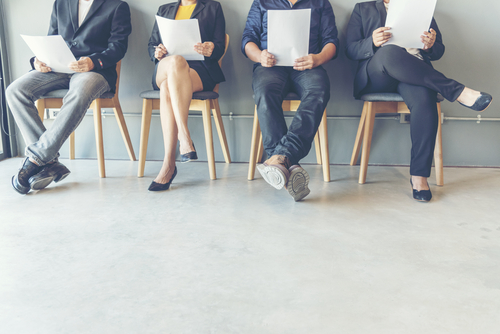 The Canadian government provides the Post-Graduation Work Permit Program as part of its efforts to attract international students and retain them as skilled workers. Citizenship and Immigration Canada (CIC) allows students to work on-campus and off-campus while studying. This opportunity will enable students to earn extra bucks to manage their expenses.

Universities also provide post-study work opportunities. For instance, University Canada West allows their International students to work off-campus for up to 20-hours per week!

The Royal Roads University also provides Post Graduation Work Permit (PGWP), where it allows international students to apply for an open work permit, which will be eligible for up to three years. You can apply for a PGWP within 180 days of completing your program.
So, now that you are well informed of the things that you need to know to start your education in Canada, you know what the next step is. That is to Contact us to progress towards your goals! You can reach out to one of our educational expert consultants at AECC Global.