Representative of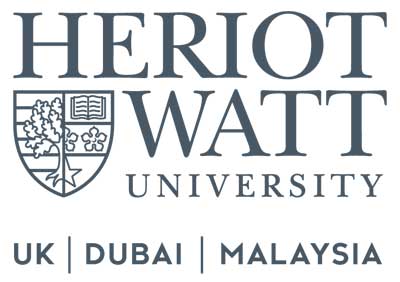 Top 300 Universities Worldwide, Times Higher Education World University Rankings 2020
Heriot-Watt University Malaysia
Heriot-Watt University Malaysia is the first
'green campus'
in the country the comes with environmentally-friendly design features.
£35 million
was invested in this campus in order to provide students
modern leisure and facilities
. Malaysian campus offers programmes such as:
Foundation
Undergraduate
Postgraduate
Location
Heriot-Watt Malaysia campus is located at Putrajaya, a growing, dynamic city and its proximity allows easy access to the extensive cultural, leisure and retail amenities of the buzzing metropolis.
INTER-CAMPUS TRANSFER
If students wish to study abroad for a period of time, they are granted with inter-campus transfers or transfer through the Erasmus program. They would still be able to receive the same education quality while experiencing different cultures in different countries.
up to Rm4K Early Bird waiver for 2021


Heriot-Watt Schools
Engineering
Actuarial Science
Business
Quantity Surveying
Accounting
Psychology
BEng Engineering/MEng Engineering
Duration: 3Years/4Years Fees:RM45,000/year Intakes: September, January


Heriot-Watt is ranked in the world's top #150 for Chemical Engineering and Civil Engineering, with Electrical Engineering placed in the world's top #200. The university's Engineering degrees are offered as:-
3-year BEng (Bachelor of Engineering)
Students have partial fulfillment of the academic requirement to becoming a chartered engineer, but won't be able gain full accreditation for their major.
4-years MEng (Master of Engineering)
Students will be able to learn more in-depth knowledge about related course.
Gain full accreditation & Chartered Engineer status.
BSc (Hons) Actuarial Science
Duration: 3Years Fees: RM43,920/year Intakes: September
Love numbers? Enjoy problem solving? Talented in mathematics? This course will be a good fit for you. Did we mention it also benefits the graduates with rewarding career?
Accreditation
Career Opportunities
Actuarial analyst
Budget analyst
Research analyst
Financial analyst
Business analyst
Trainee actuaries
Banking
Stockbroking
BBA (Hons) Bachelor of Business Administration
Duration: 3Years Fees: RM35,500/year Intakes: September, January
BBA (Hons) makes sure students will be able to understand the area of Business Administration and Management and develop practical skills appropriate for careers in this area.
At the end of the day, students can gain knowledge for the role of Business Administration and skills such as:
Business startup
Creativity & innovation
Business growth
Problem-solving
Communication
Teamwork
Career Opportunities
Marketing executive
Consultant
Stockbroker
Financial Consultant
BSc (Hons) Psychology
Duration: 3Years Fees: RM35,500/year Intakes: September
Psycholgy is never about telepathy or magic. It's the science of behaviour and the mind. Learn different scientific methods to discover the way human thinks, perceives, solves problems, make decisions and many more through this course.
Students can progress in the profession itself by training as clinical, educational, forensic, health or sports psychologists.
Career Opportunities
Almost everything in real-life has something to do with psychology, hence, psychology graduates have access to wide variety of careers in different fields such as business, law, counselling, nursing or even music!
Interested in any of the courses above? Get in touch with us to understand the entry requirements, application procedure or even career path. Our consultation services is Free!
| Scholarships | Amount |
| --- | --- |
| Heriot-Watt MY High Achiever's Scholarship | Up to RM12,000 |
| Foundation Excellence Award | 35% off from 1st year tuition fee |
| Women in Science and Engineering (WISE) | 50% - 100% |
| Scholarships | Amount |
| --- | --- |
| Shaping "Women Entrepreneurs" | Up to 100% |
| MSc Petroleum Engineering | 25% off |
| Corporate Partnership PG Bursary | Up to 30% |
Wonder if you're qualified for any of the scholarships? Get in touch with us, we will help you find out without any charges.
Explore Heriot-Watt University Malaysia Scholarships
We see your potential and help you to study at Heriot-Watt University Malaysia that adds significant value to your future.

Our international education counsellors proactively guide and support the international students in choosing the top-ranking universities and the best courses to achieve their career goal. We make sure our students are provided with personalised support when applying to study at Heriot-Watt University Malaysia.
To get in touch with our expert team, simply leave your details below and we'll call you for a FREE consultation.

LAM'AAN LATHEEF , MALDIVES,
THIRU JASMI, KLANG VALLEY,
PEE HUI HAN, KLANG VALLEY,
YEE HAOW KHOO, KLANG VALLEY,