Authorised education agent for: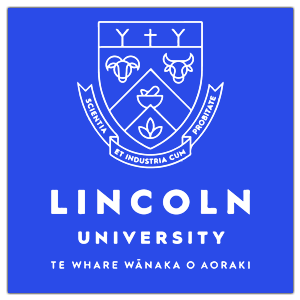 TEACHING AGRICULTURE OVER 140 YEARS.
NEW ZEALAND'S LEADING AGRICULTURAL UNIVERSITY

University World Tour
A total of 24 talks and workshops covering over 55 subject areas, in collaboration with 37 universities & colleges from Australia, UK, USA and Canada.
It's FREE!
Learn More
LINCOLN UNIVERSITY
Lincoln has been teaching agriculture for 140 years. As New Zealand's economy grown more diverse, The University still able offer a perfect balance of credibility, experience and future-focus range of specialised areas, including agriculture, horticulture, wine-making and grape-growing, business, property and valuation, environmental management, tourism, sport and recreation and landscape architecture.
Situated in New Zealand's Lincoln town, the university has a 143-acre campus in Christchurch outskirts that consists of administrative offices, academic buildings, recreational and parking spaces, residence halls, and sports facilities.
The campus features a bookshop, printing center, boxing studio, fitness center, training hall, and social spaces. Other facilities offered on the campus include free Wi-Fi connectivity, student support system, health services, and counseling.
LINCOLN UNIVERSITY
RANKINGS AND REPUTATION

QS World University Rankings (2020)

QS Stars Five Star Rating

QS World University Rankings by Subject (2019)
To get in touch with our expert team, simply leave your details below and we'll call you for a FREE consultation.

LAM'AAN LATHEEF , MALDIVES,
THIRU JASMI, KLANG VALLEY,
PEE HUI HAN, KLANG VALLEY,
YEE HAOW KHOO, KLANG VALLEY,