Authorised Representative of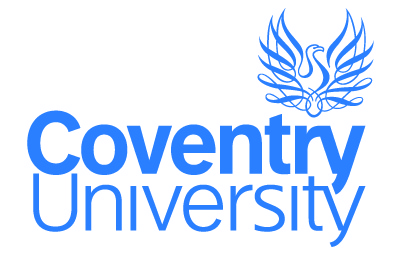 University of the Year for Student Experience
The Times and Sunday Times Good University Guide 2019

University World Tour
A total of 24 talks and workshops covering over 55 subject areas, in collaboration with 37 universities & colleges from Australia, UK, USA and Canada.
It's FREE!
Learn More
About Coventry University
Founded as Coventry School of Design in 1843, now known as Coventry University, is a vibrant and innovative modern university with practice of excellent teaching, high-class research and outstanding international partnerships. Students are always encouraged to take place in internships, placements or international works so that they can be ahead of others when it comes to future employ-ability. With close links to industry such as Jaguar Land Rover and Aston Martin, students will be exposed to chances of engagement with prominent employers.
Students at Coventry University are entitled to enjoy state-of-the-art equipment and facilities in all academic disciplines such as design and engineering lab, computing centers, performing arts studios, health and many more. In January 2018, a new Health and Life Science building cost £59 million was officially opened by the Duke and Duchess of Cambridge. Coventry University has also invested £29 million to expand their Engineering facilities with new resources such as gaming and virtual reality studio, a specialist area for 3D printing and rapid prototyping, a laser facility, and physics and electronics laboratories.
Coventry University has campuses at different location in the UK. With dedications from the International Office, Coventry University is currently home to more than 12000 international students from over 130 countries in the world.
Main campus is located in Coventry, ranked 5th best student city in the UK and 47th best student city in the world (QS Best Student Cities in 2019).
Coventry University's London campus is situated at the financial district, offering courses and MBA programmes in Finance, Fashion, Hospitality and Business.
University
Reputations
Top 15 for five years running in the Guardian University Guide (2016-2020)
Awarded University of the Year for Student Experience (The Times and Sunday Times Good University Guide 2019)
1st for Overseas Experiences (based on student trips abroad - HESA 2016/17)
2nd for Teaching Excellence (Times Higher UK metrics ranking 2017)
Gold for outstanding teaching and learning (Teaching Excellence Framework 2017)
Top 5 UK Student City (QS Best Student Cities 2019)
Overall five star QS Stars rating (QS Stars 2019)
Subject
Rankings
#3
Mechanical Engineering
#3
Hospitality, Event Management and Tourism
#4
Film Production and Photography
#4
Nursing and Midwifery
#5
Architecture
#3
Business, Management and Marketing
Located in the birthplace of the British motor industry and the historical heart of UK manufacturing, the Faculty of Engineering, Environment and Computing enjoys a global reputation for business-focused research and teaching.
Every student is encouraged to develop their own unique practice as they work from an initial concept right through to the finished product. Coventry University's Creative Future support team will aid students in providing professional career advice when looking to gain experience in the creative industries. The School of Art & Design has partnerships with several top European companies such as:
Toyota Motor Europe, Belgium
Spain Internships
Paramount, France
Kicken gallery
Betahaus, Germany
Programa AC, Spain
Coventry Business School provides large range of undergraduate and postgraduate courses, and research programmes in a wide variety of academic areas. It's Hospitality, Event Management and Tourism courses are ranked 3rd best in the UK – subject Area table, Guardian University Guide 2020.
Coventry University's Nursing and Midwifery are ranked 4th in Guardian University Guide 2020, and three subject areas are in the top 10 for the Complete University Guide 2020: Occupational Therapy(10th), Food Science(7th), and Physiotherapy(7th).
To get in touch with our expert team, simply leave your details below and we'll call you for a FREE consultation.

"Very reliable and efficient. Ms Tan Mei Pei helped me throughout the process and ensured that I had all the documents. Helped me prepare everything and submit my visa in a short amount of time. Would not have been able to do it all by myself in such a timeframe. Highly recommended"
"Miss Tan Mei Pei was a tremendous help in my application to the university as well as for an australian visa. She was very patient and provided detailed guidance which made the process very smooth. Very grateful for everything & would recommend her services to anyone looking to study in Australia"
"The staff (Ms Tan) of AECC Global who guided me is very helpful and efficient. There is no delay in anything or any inconvenience. Her work was all up to date. AECC Global is a very good choice if you are considering studies abroad."
"It was great working with the education counsellor from AECC. They are very efficient and helpful for any requested information. Their service makes the process much easier and less stressful. AECC is highly recommended! Thank you for the support and guidance."
"Great and efficient service by AECC and special shout out to Mun Yue whom have helped me from Day 1 till the day I got my visa. Answering all my questions even after working hours and helping me with the applications to different unis and solving my accommodation problems. Highly recommended!"
"I applied for multiple universities alone, and only required the help of AECC when applying to Deakin University. Honestly I wish I'd have found them earlier and got their assistance for my other applications. My representative - Mun Yeu, was super helpful and quick to respond. 12/10 would recommend anyone."