Authorised Representative of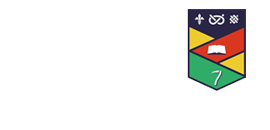 #15th for Student Satisfaction
University League Table 2021
Keele University was founded in 1949 by A.D. Lindsay, former Vice-Chancellor of the University of Oxford to meet the demands of a new kind of society, economy and world. The campus is located close to Newcastle-under-Lyme and it is designed to bring all students' necessities under one roof. By 1969, Keele University was being described as "the most original innovation in British university education in the 20th century".

Keele University is working towards providing solutions to some of society's most urgent challenges through its cutting-edge research facilities. 97% of their research was deemed to be world-leading.
With over 600 acres, Keele is the largest single-site campus in the UK. Home to a 70-acre development site for its Science and Innovation Park, hosting over 40 companies that employ over 600 people. To make the campus accessible to all students, The Union Square is the prime spot on the campus, which houses the Student's Union, Costcutter Store, Pharmacy, Post Office, Food and Drink Venues, Library and Chapel. The campus has a sports centre with a wide range of activities for the wellbeing of the students. There are even dedicated social spaces for the students to chill between lectures or meet for group study.
Science
Biochemistry
Forensic Science
Psychology
Technology
Computer science
Data Science
Business
Business
Management
Study Indicators
Tuition Fees:
$$

$$$
Living Cost:
$$

$$$
Ranked in the UK Top 50 overall in the Times Good University Guide 2020
Ranked 35th place overall in the Guardian University League Table 2021
Ranked in the Global Top 600 in the Times Higher Education World University Rankings 2021
Ranked in the top 100 in Europe in the Times Higher Education Europe Teaching Rankings 2019
Ranked in the UK Top 10 in the Combined Tef and Ref League Table
Top 10 in England for Forensic Science and Education - The Complete University Guide 2021

Top 10 in England for Geography - THE

Top 20 for Nursing & Midwifery - Guardian University Guide 2020

No.2 in England for both Radiography and Physiotherapy - Guardian University Guide 2021

No.4 for Medicine behind Oxford, Cambridge and Brighton Sussex Medical School - Guardian University League Table
Tips for Studying Abroad
Things you should understand for studying abroad!
Tip: 1
Choose the University that Suits You Best
Tip: 2
Rankings Are Not the Most Important Factor
Tip: 3
Choose the Course You Are Truly Interested In
Tip: 4
University Facilities Are Important
Tip: 5
Things to Be Aware Of (Part 1)
Tip: 6
Things to Be Aware Of (Part 2)
Tip: 7
Message for Undergraduate Seekers
Tip: 8
Message for Master Students
Tip: 9
About Study in Australia
For general information about studying in Australia 
click here
. Or for more detail discussion / consultation such as (tuition fees, cost of living, intakes, entry requirements, admission..), please reach out to us via the enquiry form below. 
AECC Free Consultation Services

Destination Guide
Where to go?

University Recommendation
Which university suits me?

Courses & Programmes
What should I study?

Application & Admission
How to apply to the university?

Student Visa Application
How to secure my student visa?

Insurance
Get protected while studying abroad.

Student Accommodation
Where to stay?
Explore Keele University Scholarships
We see your potential and help you to study at Keele University that adds significant value to your future.

Our international education counsellors proactively guide and support the international students in choosing the top-ranking universities and the best courses to achieve their career goal. We make sure our students are provided with personalised support when applying to study at Keele University.
To get in touch with our expert team, simply leave your details below and we'll call you for a FREE consultation.