Authorised Representative of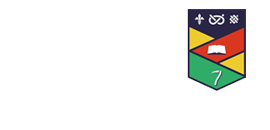 #15th for Student Satisfaction
University League Table 2021

University World Tour
A total of 24 talks and workshops covering over 55 subject areas, in collaboration with 37 universities & colleges from Australia, UK, USA and Canada.
It's FREE!
Learn More
Keele University was founded in 1949 by A.D. Lindsay, former Vice-Chancellor of the University of Oxford to meet the demands of a new kind of society, economy and world. The campus is located close to Newcastle-under-Lyme and it is designed to bring all students' necessities under one roof. By 1969, Keele University was being described as "the most original innovation in British university education in the 20th century".
Keele University is working towards providing solutions to some of society's most urgent challenges through its cutting-edge research facilities. 97% of their research was deemed to be world-leading.
University
Ranking
Ranked in the UK Top 50 overall in the Times Good University Guide 2020

Ranked 35th place overall in the Guardian University League Table 2021

Ranked in the Global Top 600 in the Times Higher Education World University Rankings 2021

Ranked in the

t

op 100 in Europe in the Times Higher Education Europe Teaching Rankings 2019

Ranked in the UK Top 10 in the Combined Tef and Ref League Table
University Subjects Ranking

Top 10 in England for Forensic Science and Education - The Complete University Guide 2021

Top 10 in England for Geography - THE

Top 20 for Nursing & Midwifery - Guardian University Guide 2020

No.2 in England for both Radiography and Physiotherapy - Guardian University Guide 2021

No.4 for Medicine behind Oxford, Cambridge and Brighton Sussex Medical School - Guardian University League Table
CAMPUS AND FACILITIES:
With over 600 acres, Keele is the largest single-site campus in the UK. Home to a 70-acre development site for its Science and Innovation Park, hosting over 40 companies that employ over 600 people.
To make the campus accessible to all students, The Union Square is the prime spot on the campus, which houses the Student's Union, Costcutter Store, Pharmacy, Post Office, Food and Drink Venues, Library and Chapel. The campus has a sports centre with a wide range of activities for the wellbeing of the students. There are even dedicated social spaces for the students to chill between lectures or meet for group study.
Popular Programs

In addition to the traditional September intake, The Foundation Year offers January starts across all *Science, Humanities, Social Sciences and Business routes
As the consistently high ratings for student satisfaction in recent National Student Surveys show, their past Biochemistry students have really enjoyed themselves and learnt from their experience at Keele. As a distinctive Keele Biochemistry graduate, you will be equipped with the skills and knowledge to progress to a career or further study in Biochemistry and related biosciences as well as more general graduate careers.
Master of Biochemistry (Research)
A gateway into the exciting and fast-paced world, giving you a solid grounding in an increasingly changing globalised economy.
Their teaching is informed by our cutting-edge research, and we also reflect what's happening now in industry. Learn to use technology to create new opportunities and to solve a wide range of problems, benefiting every aspect of society from the home to business, government and beyond
Bachelor of Computer Science
Master of Computer Science
Data Science graduates from Keele are trained from first principles in Computer Science and Mathematics. The two disciplines are blended seamlessly throughout your degree. You will study fundamental mathematical and statistical techniques alongside modern software development methods.
Taught by academics and forensic professionals, as well as valuable lab and crime scene experience, helping you to stay ahead in this fast-moving science.
Bachelor of Forensic Science
Psychology with Science Foundation Year I Duration: 1+3 or 4 years
Scholarships
Amount

Keele International Student Scholarship (KISS)

£2000 per year

.

Keele Foundation Progression Bursary

£1000 per year

.

International Study Centre High Achievers' Bursary

 £2000 per year
| Scholarships | Amount |
| --- | --- |
| International Support Package | £2,000. |
| Keele International Excellence Scholarship (PGT) | Up to £5,000 per year based on undergraduate degree award |
| MSc Artificial Intelligence and Data Science Scholarship | £10,000 |
*Terms and conditions apply
To get in touch with our expert team, simply leave your details below and we'll call you for a FREE consultation.

"Very reliable and efficient. Ms Tan Mei Pei helped me throughout the process and ensured that I had all the documents. Helped me prepare everything and submit my visa in a short amount of time. Would not have been able to do it all by myself in such a timeframe. Highly recommended"
"Miss Tan Mei Pei was a tremendous help in my application to the university as well as for an australian visa. She was very patient and provided detailed guidance which made the process very smooth. Very grateful for everything & would recommend her services to anyone looking to study in Australia"
"The staff (Ms Tan) of AECC Global who guided me is very helpful and efficient. There is no delay in anything or any inconvenience. Her work was all up to date. AECC Global is a very good choice if you are considering studies abroad."
"It was great working with the education counsellor from AECC. They are very efficient and helpful for any requested information. Their service makes the process much easier and less stressful. AECC is highly recommended! Thank you for the support and guidance."
"Great and efficient service by AECC and special shout out to Mun Yue whom have helped me from Day 1 till the day I got my visa. Answering all my questions even after working hours and helping me with the applications to different unis and solving my accommodation problems. Highly recommended!"
"I applied for multiple universities alone, and only required the help of AECC when applying to Deakin University. Honestly I wish I'd have found them earlier and got their assistance for my other applications. My representative - Mun Yeu, was super helpful and quick to respond. 12/10 would recommend anyone."