Authorised Representative of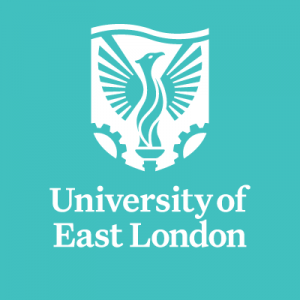 Top 200 of  Young Universities
Times Higher Education

University World Tour
A total of 24 talks and workshops covering over 55 subject areas, in collaboration with 37 universities & colleges from Australia, UK, USA and Canada.
It's FREE!
Learn More
Founded in the year 1898, the University of East London is a career-focused university that has been working towards supporting its students to develop their emotional intelligence and the creative skills that will enable them to thrive in a constantly evolving world. Previously known as the Polytechnic of East London, this university achieved its university status in 1992. 
To ensure that the students benefit from courses that are entrepreneurial, creative and inspirational, the university has partnered with several global organizations from across the globe. One of their primary goals is to lead the field of education as a career-centric university in the UK. As part of this goal, they have been working towards developing and implementing a new 10-year strategy called Vision 2028. This initiative will focus on transforming the curriculum, pedagogy, research impact and partnerships to bring a positive change within the field of education.
The three main campuses are:-
Stratford

Docklands

Square Stratford
The Stratford campus is well-equipped with learning centres, upgraded labs and computing services and even a new library. In addition to these, there are several modern facilities including performance spaces and studios, Harvard lecture theatre and even a 300-seat specialized tiered lecture theatre. UEL is one of the few universities in London to provide on-campus accommodation, accommodating over 1200 students. 
The university campus is about 15-20 minutes away from Central London and about 10-15 minutes away from Canary Wharf.
To facilitate movement within the university campus, they also offer a free shuttle bus service to students between the 3 campuses.
University
Ranking
#2nd in London for Architecture -
Guardian University Guide League Table 2018
#88 -
Guardian League Table 2019
#109 -
Complete University League Table 2019

Among 801-1000 - QS World University Rankings 2021
UEL

Campus Tour

Docklands, Stratford & University Square Stratford
Computer Science and Digital Technologies
Computing is not just about programming or designing websites but about understanding the impact of information technology on individuals, organisations and the wider society.
UEL's computing & digital technologies courses will provide opportunity for students to gain practical skills such as:- 
Mobile application

Web technologies

Modelling and design

Mathematics

and more....
They will also be encouraged to gain practical experience through work placement opportunities. 
BSc (Hons) Cyber Security Networks
BSc ( Hons) Cloud Computing
Students will gain hands-on experience in the principles and practices of engineering. Along with this, the courses pay special focus to healthcare alongside the Fundamentals of Human anatomy and Physiology, Applied Mathematics and Computing and Thermofluids. Students will be encouraged to gain practical experience through the work placement opportunity.
BEng ( Hons) Biomedical Engineering
Courses in animation combine  the best of digital and handmade animation. Students will benefit from academic professionals who are professionals in the country. Students also have the freedom to make their own animations and establish their identity as an animator/illustrator. 
BA (Hons) Animation (with Foundation year)
BA (Hons) Animation and Illustration
This course will introduce students to areas of psychology like Biological Foundations, Cognitive Psychology, Social Psychology and Developmental Psychology. Students will gain detailed knowledge of multiple areas through methods and measurement techniques, option choice and interpretation of quantitative and qualitative data. 
BSc ( Hons) Psychology (with Foundation year)
BSc ( Hons) Psychology with Positive Education
BSc ( Hons) Child Psychology
| Scholarships | Amount |
| --- | --- |
| 2021/2022 International Scholarships | £1,000 and £4,000 off first year's tuition fees |
*Terms and conditions apply
To get in touch with our expert team, simply leave your details below and we'll call you for a FREE consultation.

"Very reliable and efficient. Ms Tan Mei Pei helped me throughout the process and ensured that I had all the documents. Helped me prepare everything and submit my visa in a short amount of time. Would not have been able to do it all by myself in such a timeframe. Highly recommended"
"Miss Tan Mei Pei was a tremendous help in my application to the university as well as for an australian visa. She was very patient and provided detailed guidance which made the process very smooth. Very grateful for everything & would recommend her services to anyone looking to study in Australia"
"The staff (Ms Tan) of AECC Global who guided me is very helpful and efficient. There is no delay in anything or any inconvenience. Her work was all up to date. AECC Global is a very good choice if you are considering studies abroad."
"It was great working with the education counsellor from AECC. They are very efficient and helpful for any requested information. Their service makes the process much easier and less stressful. AECC is highly recommended! Thank you for the support and guidance."
"Great and efficient service by AECC and special shout out to Mun Yue whom have helped me from Day 1 till the day I got my visa. Answering all my questions even after working hours and helping me with the applications to different unis and solving my accommodation problems. Highly recommended!"
"I applied for multiple universities alone, and only required the help of AECC when applying to Deakin University. Honestly I wish I'd have found them earlier and got their assistance for my other applications. My representative - Mun Yeu, was super helpful and quick to respond. 12/10 would recommend anyone."