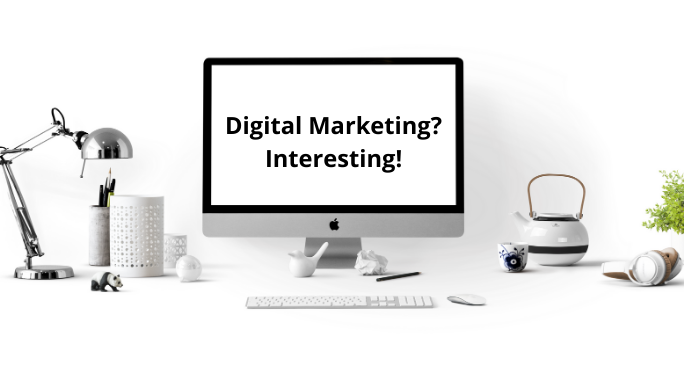 Are you the kind of person who is interested in a career that's fast-paced, ever-changing, and ripe with potential for advancement? Then you should probably stop pondering any further and consider a career in digital marketing.
Wondering About the Skills That People Need to Possess to Excel in This Field?


Interestingly, there are no specific skills required to follow a career that involves marketing. The skills can always be developed and it can surely be improved over time based on your involvement. Digital Marketing is a dynamic field that requires continuous learning. You need to be a hustler—who is willing to teach yourself new skills and technology on an ongoing basis. You'll need to be a creative problem solver— curious, innovative, proactive, and a natural leader.

Now, let's learn in detail about some of the interesting facts about digital marketing!
Digital vs Traditional Marketing
First of all, how different is digital marketing from traditional marketing? Digital marketing is using digital channels like websites and social media platforms as tools for marketing communication. Whereas traditional marketing, on the other hand, involves traditional channels, like billboards and printed media. If you look at it closely, digital marketing isn't really that different from traditional marketing.

For instance, in traditional marketing, you've got a product that you need to sell, and you're looking for different ways to interact with the customers to build brand awareness and eventually "close" a sale. Traditional marketing is done based on standard attributes such as age, geographical location, salary, among others.

On the contrary, digital marketing encompasses more roles and skills that require one to be flexible. The nature of the business is always changing and this makes it so enticing. Also, digital marketing is not just about social ads and google ads; there are a lot of things out there. Digital marketing is based primarily on interests, as well as on demographic features that allow greater accuracy to reach the target audience. It also targets internet users and converts the incoming traffic into leads or subscribers.

Digital marketing has a set of components, and some of it may include Search Engine Optimization (SEO), Social Media Marketing (SMM), Content Marketing, Copywriting and Editing etc.
The Nature of Digital Marketing
Now that we know how digital marketing is different from traditional marketing, let's learn more about the nature of the job, the requirements and the qualities that make this job what it is.

Firstly, to succeed in your digital career, you need to be someone who is not only open to change, but also someone who strives for it.  In digital marketing, there are always new things to learn, new arts to master, and new hurdles to overcome. Furthermore, every project in digital marketing is different, so be creative, and be ready to look at things from a different perspective or an angle in order to achieve the goals.

Another essential factor defining your digital marketing career's success is your hunger to be up to date and learn constantly. And guess what? Your passion will ensure that you are kept updated with the current industry's news and trends.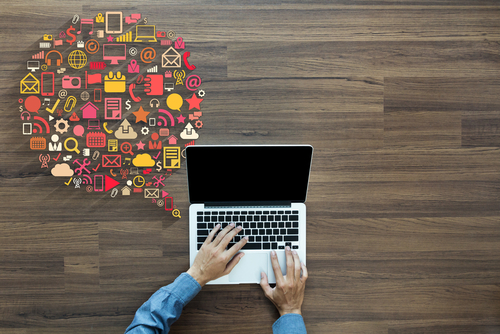 Lastly, you should also have the desire to know about new things. It is good to have a mix of creative urge to try out new concepts and the logical drive to see if they work.
You Have to Be Very Flexible
When it comes to digital media, it's necessary that you stand on your own. Be welcoming to the ever-changing market requirements. You must be willing to take advantage of the opportunities as and when they arise. This can mean anything from creating or planning an on-spot response, to a viral trend, to ending an influencer partnership due to a scandal. Building adaptability and flexibility into the architecture of your marketing campaigns means avoiding making too-specific and extremely concrete ideas from the very beginning.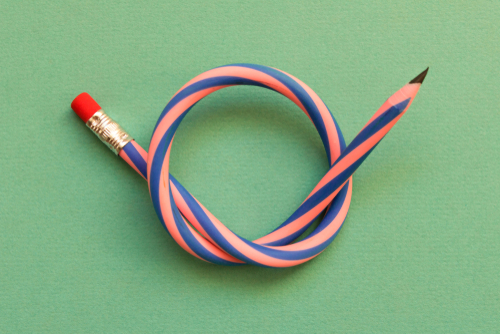 Remember, when you approach flexibility from the right angle, your strategy becomes more adaptable and ready to respond to any eventuality.
Working with Different People Every Day
Are you a person who loves interacting with a lot of people? That something you do every day as a digital marketer. In this sector, you're likely to meet and work with individuals from different backgrounds and different interests.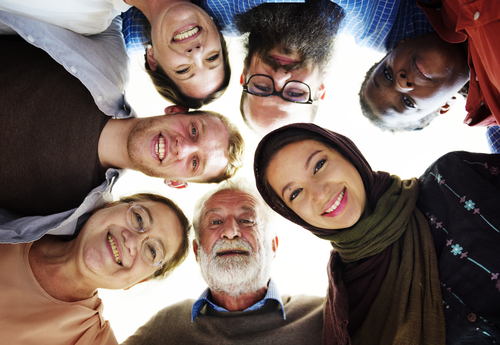 Try to expand your contact and find different ways to engage; it can be a new client, a colleague with a fascinating specialty or anyone with a keen interest in working with people. This will help you do well in your career in the long run. Welcome new opportunities such as training events or networking meetings to gain more knowledge and meet influential peers to keep yourself on the top of this field.
You Get to Experiment with New Things and Be Creative!
The fascinating thing is that you get to play and explore new things. One of the critical factors for digital marketers is to be creative and find ways to generate interest. There is plenty of room for everyday creative energy. Apply it in the many forms of writing, designing, video production, audio production, etc, and you'll find out how much more there is to explore.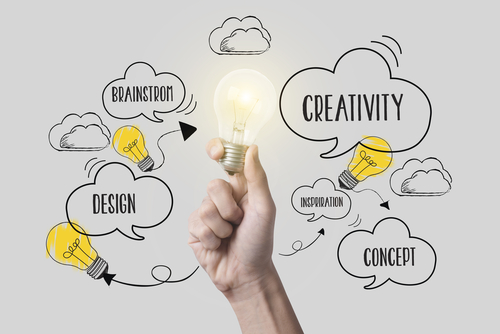 The speed of digital marketing lends itself to experimentation as companies are looking for creative ways to capitalize on ideas that work for their businesses. Fearless experimentation can benefit your role and allow you to approach challenges in a different way.
The Industry Is Always Evolving
This industry is one of the most developing industries today. It's amazing how it's constantly evolving that leaves you at awe. Starting from new social platforms to new technologies, every day brings a challenge and a unique opportunity for those in the digital marketing space.
Examples of How Fast the Industry Has Evolved

Back then, MySpace was more popular with high school students and Facebook among college students. A recent study conducted by the American firm Nielsen Claritas, showed that the income group of MySpace users is lower compared to Facebook users. Another difference noted was that a greater number of Facebook users were inclined to use other professional networking sites like LinkedIn, than MySpace users. One of the main features that are available to Facebook users is the Wall, that allows friends to post and share messages.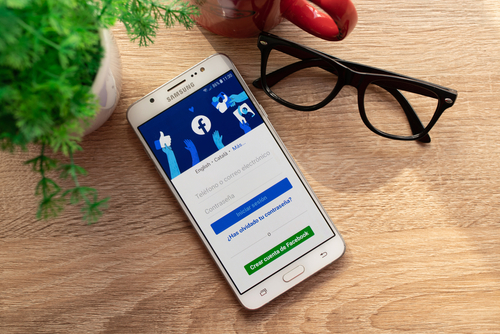 The other features include the ability to tag different people in photographs, chatting and blogging option, a section to upload and share videos, games and also a free classified section to post ads.

Also, every few months there's a new wave in the digital marketing world. Another example is TikTok. It is a social media platform which started in September 2016. It grew rapidly when Musically and TikTok merged and continued with the name TikTok. The platform allows you to create and share short videos on loop, including TikTok challenges. To mention! The platform is known for meme heavy and funny content. Think of it as a mix of Vine and Instagram maybe?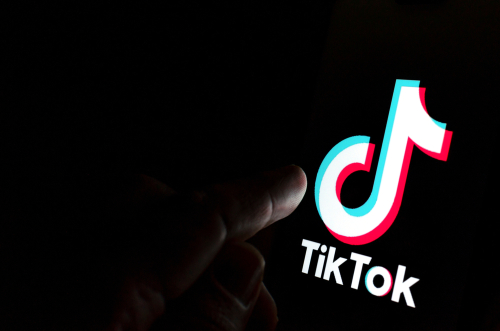 Currently, TikTok has become a direct competition to all video marketing platforms; Youtube, Instagram and Facebook. With digital marketing being the upcoming future, the one thing you should learn about it over the years is that it develops at a great speed. As a digital marketer, you must develop with it too.
The digital world is expanding and now is the time to kick-off your ideas today by talking to our educational experts to give you better guidance on how to take this further. Contact us here!