After a lot of accurate and precise research, you have finally planned to settle in a universities in London huh? As an international student in London, there are many exciting avenues to explore. From tourist spots to shopping that suits your lifestyle. Perks of being a student in London comes with many advantages, and one of those is the vast amount of activities that are available to you.
Here we have come up with a survival guide for the international students who are planning to move to London.
Be a Tourist

London is named as the best city worldwide according to QS Best Student Cities 2019, the city is described as "a nerve-centre of global academia".  It is the gateway to the rest of the UK , Europe and the world! Whether you've lived in London before or if you've just moved here, everyone should be a tourist for at least a day! 
As a tourist, you can learn all about London, its history, the attractions of the student's new home. As a student, you are going to study and stay in London for quite some time. Try to do some things that would help you familiarize with the new environment. 
Hop on to a bus tour to experience all London's famous sights. No matter what you choose,  a day tour, or an exciting 'London By Night' tour, you'll definitely have fun!  
Hop on the Transportation Go Round n Round!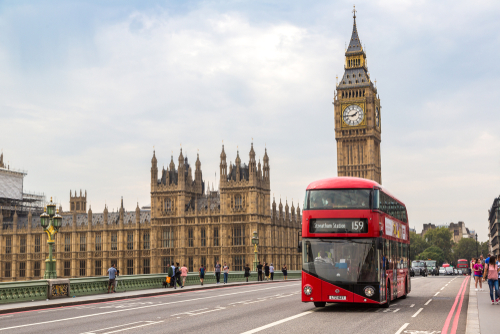 Travelling around a big city can be a little challenging initially but don't worry! There are many ways to get around the city and explore all that London has to offer. The first step you should do is to apply for an Oyster and Travel Card in London. 
Oyster Card
Can be used for underground, bus, tram, DLR, London Overground trains and some National Rail train services.

As a student, you get the 18+ student oyster card which entitles you to get a 30% discount off the Tube fares (mainly for students in London).
Available from selected high street shops or at train stations in London.
Can have season tickets placed on them, which can be paid as you go out, or auto top-up.
Travelcard
Similar to a pre-paid travel ticket.

Valid for a day, a week, month or longer periods like up to a year.

Great option for people who travel every day on the tube, bus, over-ground trains or DLR.
When it comes to types of transportation you may sign up for the bus, tube and travelling apps or cards to save up on costs on average. Bus passes are also preferred by students. These passes allow students to get day-passes or as low as £90 per term up to £325 per year student bus card.
FirstBus app 
StageCoach app  
Yumz Food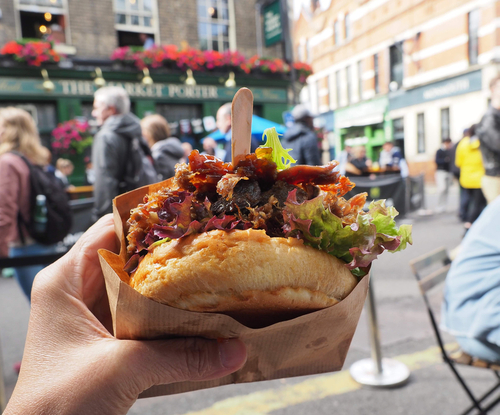 In London, the food and groceries cost may differ depending on the kind of lifestyle you want to lead. If you like to prepare your own meal, you may save up more costs by budgeting your own groceries to approximately £200 – £250/month. If you live on campus, then you can choose to subscribe to a meal plan which costs approximately £13 – £15/day (3 courses on weekdays, 2 courses on weekends).
If you want to eat out, the costs would be affordable too (provided if you don't go to a luxurious restaurant of course!). Always remember to flash your student ID or use an app called UniDays which shows you all the restaurants in London that allows you to get a discount worth up to 10% – 30% off your bill simply by registering with your student email! Save on that $$ and you can eat more food! Check out some of the cheap eat places:
Andu Café

Pizza Union

Foodilic

Berwick Street Food Market 
Some of the popular supermarkets in London are Tesco, Asda, Waitrose, Sainsbury's, Aldi, Iceland and Ocado. These supermarkets also deliver in London, so you just have to create an account online and will have your groceries at your doorstep.  Easy-peasy right?
Shopping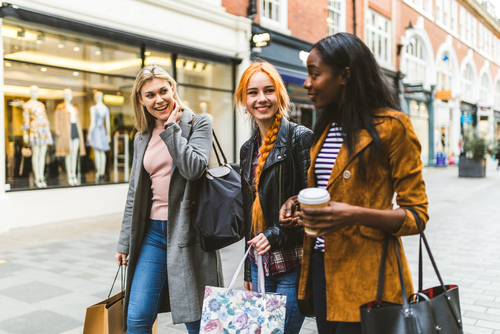 London shopping is hard to beat – from areas full of flagship stores to cobbled courtyards showcasing local designers, the city has the best places to shop. The stores in London often offer student discounts; visiting vintage or independent stores to find something unique that suits you. 
Oxford street
Longest and London's busiest shopping streets.

It has pretty much everything that you need, from the cheapest to priciest!
Camden Market
Thrift shopping for clothes and fashion accessories.

Home to some of London's most unusual shops – including the incredible futuristic or alien clothing store.

Keep walking and you'll find  Camden Lock Market - filled with clothing and hand-crafted jewellery to add to your collection.
Notting Hill
Wide selection of cheap, unique and boho-chic shopping options.

Perfect selection of shops if you are looking to expand your style outside of what you can find in high-street stores.

Include antiques, books and gifts as well as organic food – which makes it the perfect place to try out new recipes and fill your student home with interesting and individual pieces.
Leicester Square
It has everything that a student needs from groceries, food to entertainment.

Experience some of the best shows and theatres in the capital, and more than 50 star-studded red-carpet premieres each year at ODEON Leicester Square, Vue and Cineworld.
Want to experience the buzz of London's iconic square or want to enjoy a relaxing meal? Leicester Square offers plenty of restaurants and bars too.
Okay, you should be able to survive in London with the information aforementioned for now. Need more clarifications or information? Get in touch with
AECC Global
experts today to make your study abroad in the U.K. dreams come true.