Did you know? Australia attracts around 637,415 international students, according to June 2020. This is a 1% increase in the number of students interested to study in Australia than that of June 2019. Currently, in accordance to UNESCO, 15,113 Malaysians are studying in Australia. With nearly 1,100 institutions and 43 universities, Australia is one of the fast-emerging study destinations in the world.
An Australian degree opens up unique opportunities for career and future prospects. The country is known for its number of specialisations in the education field, therefore make it the most sought after education destination for international students. They prefer to study in Australia not just for its quality of education but also for its cultural diversity and friendly natives. Here are the top 9 courses that are currently in demand in Australia for international students. Let's have a look at them, shall we?

Medicine
Medicine is an exciting and rewarding career for international students. It is a career chosen by students who want to set upon serving humanity, and that's what makes it so exciting and life-altering. Australian medical institutions enjoy an excellent international reputation for the quality of their training and research.
Medicine in Australia provides both graduate and postgraduate courses for international students. According to the QS World University Rankings 2020, 5 out of 22 universities are in the top 50, which includes the University of Melbourne (16th), the University of Sydney (18th), Monash University (31st), the University of New South Wales ( 46th) and the University of Queensland (48th). Australia has become one of the most explored places for higher education abroad and recently more pre-meds are aiming to go to the top medical schools for International studies in Australia.

Do you know Australian medical research has been responsible for many medical breakthroughs such as penicillin, the bionic ear, ultrasounds, spray-on skin, the cervical cancer vaccine etc.? Bet you probably heard of Penicillin, yeah? This was a drug that changed the world! It was the first antibiotic that was certified as an effective treatment against many diseases considered as a minor disease today. During the second world war, Penicillin had saved thousands of lives and was considered one of the contributing factors to the Allied victory.


Medical courses in some universities such as the University of Newcastle are globally recognised, and their medical program has graduated doctors with a dedication to excellence in all aspects of patient care for more than four decades. The university also works with the Hunter Medical Research Institute (HMRI) which has pioneered the integration of multi-campus university and hospital-based research. Also, The University of Newcastle is the only university in Australia that starts practical training in the 1st year, which helps the students to get a more realistic experience; whereas the other universities start their practical training as early as a year later.
Business
Australia offers a wide range of business courses and specialisation; the course also provides everyday skills to run and grow companies around the world. The Australian business courses are recognised internationally, and within the Australian business qualifications, there is a strong focus on thinking globally in an environment that brings together the different perspectives of business and management. The global guide opens a lot of doors for you to work almost everywhere in the world!
Nowadays, the world is all about targeting the right audience no matter what kind of business you're in. Some of the youngsters have also started investing in small businesses like startups. For instance, with the help of VU Hanger (Victoria University – Project startups platform for students), Yavuz Yilmazoglu and his partner who live in Footscray recently started up a small business called BY AVALON– felt and canvas tote bags, purses and accessories each uniquely made and decorated with wooden buttons and lacework. Currently, Yavuz Yilmazoglu is pursuing a Master of International Community Development at VU.
Moreover, Australian schools and universities such as Curtin Business School and LaTrobe University give exposure for the students. Curtin allows students to get hands-on, industry-connected learning, with a Capstone Experience to build their practical skills. The school also helps students to gain a competitive edge and graduate job-ready with a degree that provides a path to leadership programs, specialist facilities and industry placements. LaTrobe offers postgraduate courses in Digital marketing communications where it allows students to learn about digital marketing, Marketing management, Strategic Communications research etc. The course will prepare the students for interdisciplinary skills, digital knowledge and strategic mindset to be a leader in any digital business. Now, isn't it clear why business courses are popular in Australia?
Pharmacy
In Australia, Pharmacy is one of the many allied health careers that's available. To become a pharmacist in Australia, a student must complete a tertiary degree in Pharmacy, such as a Bachelor or Master of Pharmacy. A pharmacist is a person who works in various areas, including hospitals, retail pharmacies, and pharmaceutical companies.
Usually, Pharmacists closely work with doctors to determine which medications may be best for the patient. They also work with the patients themselves and their family to enquire on the medication they had previously been using and their dosage levels. As a Pharmacist, you can specialise in different areas in medicine as per your interest.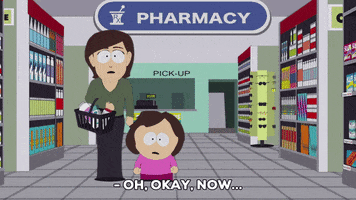 In the Pharmacy program, Monash University is ranked #1 in Australia and top 3 in the world for Pharmacy and Pharmacology, for the fourth consecutive year according to 2020 QS World University Rankings by subject. It is the only university in Australia which offers an option to work as an intern pharmacist for the whole Masters program for one year which is required for registration to be a pharmacist there.
The University of South Australia is the only university where you can study Bachelor of Pharmacy & Bachelor of Pharmaceutical Science for 5 years in the southern hemisphere. If a student wants to learn about becoming a pharmacist and the science behind the drugs produced, this is the best course to learn both in the shortest time possible. The university offers South Australia's only pharmacy degree and is one of 4 universities in Australia to be a member of the National Alliance for Pharmacy Education (NAPE) which provides pharmacy intern training programs in Australia.
The University of Queensland offers Masters of Pharmaceutical industry Practice, and it is the only university in Australia that provides pharmaceutical studies for 1 year followed by a year for placement and research or two placements in the second year. The program helps the students to develop a deep understanding of all aspects relating to the pharmaceutical industry in both drug and device development. The best thing about the course is the placement which is the core component of the course as they ensure that the students are able to kickstart their career in the pharmaceutical industry before they graduate.
Chiropractic
Chiropractic is a trained health care profession that emphasises the body's ability to heal itself by manual adjustment or manipulation of the spine. Majority of chiropractors help the patients to ease pain and improve their functionality. Chiropractors also educate them on how they can take care of their own health through exercise, ergonomics and other therapies to treat back pain. In Australia, Chiropractors are trained for about 5 years in a university and are government registered and regulated healthcare professionals.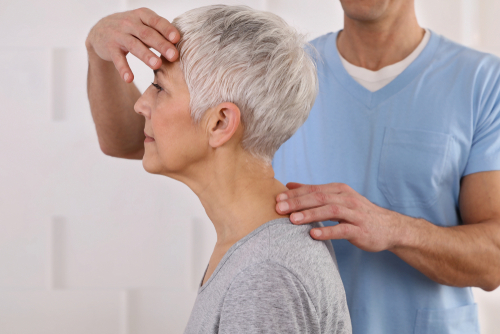 The Macquarie University offers graduate and postgraduate degrees in Chiropractic that are eligible to become certified chiropractors in countries such as Australia, Canada, the UK and the US. The university provides students with a strong scientific foundation, the dynamics of biological change and variability, and the exploration of human interaction with the environment in states of both health and disease. Macquarie University has an internship for clinics, hospital, sports association, for the students to get all types of exposure.
Data Science
Data Science is a field which is currently evolving. There is a large rise in big data artificial intelligence and machine learning. The demand for a Data scientist is worldwide, and Australia is no different. With exploding big data industries, Data Scientists are now in-demand professionals.


The University of New South Wales offers several types of major in Data Science such as quantitative data science, business data science and computational data science, where students can choose which path to specialise in. Also, it has Bachelor of  Data Science and Decisions, which the course structure combines mathematical methods, statistics, computing and business decisions with communication skills. The course helps students to gain the theoretical and practical skills required to enter the lucrative field of Data Analysis, where networking, decision-making, strategic thinking and attention to detail are essential. Since there is a demand for the Data scientist, in the University of New South Wales the Data Science and Decisions graduates are trained to meet the growing demand for Data Scientists and Analysts in Australia and around the world.
Information Technology
In today's world, the IT sector is one of the demanded education industries in Australia. A career in this field supports students to empower themselves with the advancement in all aspects including business, health, entertainment and community. Information technology is a diverse field where you could find yourself achieving success in your career. A qualification in information technology from an Australian institution is highly recognised and accepted by international employers such as Microsoft, Google, and Samsung.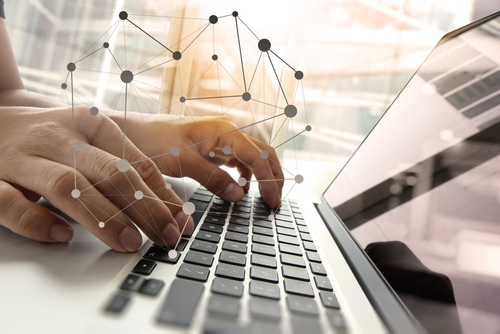 In Deakin University, the course structure is provided to students according to their study preference. For instance, If you are aiming for A grade, the university will tailor your course with lesser guidance and more focus on independent research and learning. Likewise, If you are aiming for a lower grade like B or C, the professor will provide you with more guidance in assessments and the learning process. The university also provides industry experience with the latest technology and facilities where you can earn professional recognition.
Cybersecurity
Cybersecurity is a growing issue for individuals and businesses. In general, Cybersecurity refers to the technologies and processes designed to protect networks, devices, programs, and data from damage or unauthorised access. Students pursuing a cybersecurity course will have an opportunity to complete industry cybersecurity certifications, an excellent opportunity to gain employment within the Cybersecurity industry.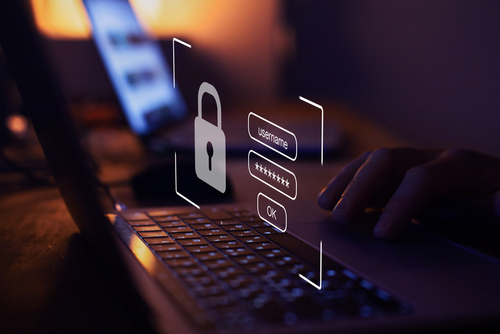 Edith Cowan University has Australia's largest cybersecurity research centre and education program and is one of the world's leading centres to fight against cybercriminals. The university provides both graduate and a postgraduate degree in cybersecurity. This course focuses on the practical and theoretical dimensions of cybersecurity across a range of fundamental areas, such as network security, information security policy and governance, digital forensics, and ethical hacking.
Victoria University has a Cybersecurity training centre in Melbourne's West for the students. It is in partnership with the world's largest Cyber Security vendor Cisco. The centre ensures that the students are ready for a job after graduation; they will use leading industry training platforms. The university provides students with an opportunity to connect with industry experts, in addition to an industry-driven curriculum through Cisco's Networking Academy program.
Engineering
The engineering field is experiencing rapid growth in Australia. Engineering is a well-established field of study across the globe. It also helps students to obtain qualification and skills in any engineering fields such as mechatronics, chemical, civil, electrical and electronic.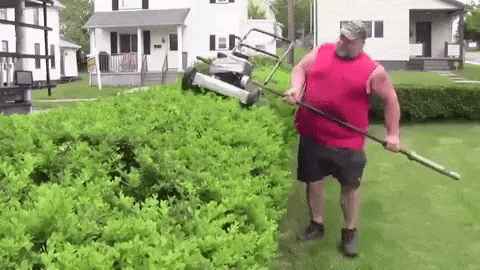 PS: Just kidding. Don't do this.
The Australian National University provides an innovative system engineering degree designed with industry, where it allows the students to develop technical skills as well as the skills required of a modern engineer. The ANU engineering degree is designed to meet the demands of the industry, and degree also helps the students in a deep experience like in working in teams. The system engineering degree gives you an opportunity to experience lots of different fields of engineering.

Education
The education course qualifies you to teach in Australian schools, which include preschool, primary and secondary classrooms. A bachelor of Education or a bachelor of Teaching is a good course if you want to develop a love for learning in young children. Here are a few special courses that are mentioned below and are only available in Australia within the Southern Hemisphere.


The Bachelor of Education degrees in Australian Catholic University are available with the following specialisations: early childhood, primary, early childhood and primary, and inclusive education and disability studies.
Flinders University offers a degree in Bachelor of Disability and development education. The course specialises in skills to develop and implement holistic and person-centred therapeutic and positive behavioural supports for people with disability.
The University of South Australia provides a digital teaching hub 'Samsung Smart School'. It provides a digitally connected learning environment that allows teachers at all career stages to explore the transformative potential of digital technologies to support innovative and creative approaches to teaching and learning.
Now, you have a bag filled with various opportunities to explore in Australia that consists of interesting courses. So, if you are planning to take up a course that interests you,
contact us
and talk to our educational expert, for better guidance.