Authorised education agent for: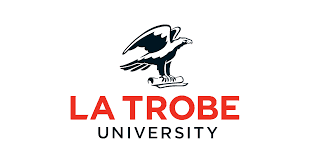 CRICOS Provider Code 00115M
TOP 1.1% OF UNIVERSITIES WORLDWIDE
*Times Higher Education World University Rankings 2019;
World University Rankings 2020

University World Tour
A total of 24 talks and workshops covering over 55 subject areas, in collaboration with 37 universities & colleges from Australia, UK, USA and Canada.
It's FREE!
Learn More
WHY LA TROBE?
Ranked in the top 50 Universities in the Asia-Pacific Region (Times Higher Education Best Universities in the Asia-Pacific Region 2019)
Rated well-above world standard in 23 field of research (Excellence in Research for Australia Report 2018)
87.8% of graduates securing work within 4 months after graduation (Graduate Outcome Survery 2018)
Gain a highly sought-after qualification.
La Trobe's Bachelor of Accounting offers learning in career-specific areas including accounting, auditing, finance, business law and taxation. You can choose to broaden your degree by undertaking a second major or minor in areas such as financial planning, management, forensic accounting and corporate finance.
You'll learn:
Financial and management accounting
Recognise and apply the accounting principles that govern the preparation, presentation and communication of accounting information.
Auditing
Understand concepts involved in the auditing process and integrate them with practical applications.
Tax
Examine Commonwealth income tax legislation and the implications of income tax on individuals and businesses.
Business law
Investigate the core principles of contract and consumer protection law, property law and negligence.
Economics and finance
Learn a variety of economic concepts and how they're applied in business and policy-making.
Statistics
Explore the relationship between businesses, financial systems and the wider world.
The qualification awarded on graduation is recognised in the Australian Qualifications Framework (AQF) as Level 7.
Start dates
Semester 1 (March 2020), Semester 2 (July 2020), Summer 1 (November 2020)
Duration
3 years full-time or part-time equivalent (all campuses),
2 years fast-track full-time (Sydney Campus only)
Bachelor of Business (Accounting and Finance)
Bachelor of Business (Event Management/Marketing)
Bachelor of Business (Human Resource Management)
Bachelor of Business (Marketing)
Bachelor of Business (Sport Management)
Bachelor of Business (Tourism and Hospitality)

COMPUTER SCIENCE & INFORMATION TECHNOLOGY
Bachelor of Computer Science
Create the innovations improving and shaping our everyday lives.
La Trobe's Bachelor of Computer Science will help you uncover and understand the complex processes and systems that run much of the modern world. Computer scientists are in demand across a broad range of industries and will help lead the transition into greater automation and efficiency.
You'll learn:
Computer science fundamentals

Gain essential skills in mobile app development, logic and data structures, web development and artificial intelligence.

Software analysis and design

Learn to assess, understand and develop software programs.

Artificial intelligence (AI)

Understand the historical foundations and fundamentals of AI as they apply to machine learning, game playing, state-space search and rule-based expert systems.

Programming

Establish expertise in languages such as C++ and Java.

Databases

Build your skills in data storage and organisation.

Computer architecture and networks

Understand the hardware that drives computers and how they communicate across a network.
Start dates
Semester 1 (March 2020), Semester 2 (July 2020), Summer 1 (November 2020)
Duration
3 years full-time or part-time equivalent
Bachelor of Cybersecurity
Bachelor of Information Technology
Bachelor of Business Information Systems
Authorised Representative of LA TROBE UNIVERSITY
If you're researching for your future studies or intent to apply to study at La Trobe University, let us guide and assist you with the process. Our services are free of charge, and it includes:
To get in touch with our expert team, simply leave your details below and we'll call you for a FREE consultation.

"Very reliable and efficient. Ms Tan Mei Pei helped me throughout the process and ensured that I had all the documents. Helped me prepare everything and submit my visa in a short amount of time. Would not have been able to do it all by myself in such a timeframe. Highly recommended"
"Miss Tan Mei Pei was a tremendous help in my application to the university as well as for an australian visa. She was very patient and provided detailed guidance which made the process very smooth. Very grateful for everything & would recommend her services to anyone looking to study in Australia"
"The staff (Ms Tan) of AECC Global who guided me is very helpful and efficient. There is no delay in anything or any inconvenience. Her work was all up to date. AECC Global is a very good choice if you are considering studies abroad."
"It was great working with the education counsellor from AECC. They are very efficient and helpful for any requested information. Their service makes the process much easier and less stressful. AECC is highly recommended! Thank you for the support and guidance."
"Great and efficient service by AECC and special shout out to Mun Yue whom have helped me from Day 1 till the day I got my visa. Answering all my questions even after working hours and helping me with the applications to different unis and solving my accommodation problems. Highly recommended!"
"I applied for multiple universities alone, and only required the help of AECC when applying to Deakin University. Honestly I wish I'd have found them earlier and got their assistance for my other applications. My representative - Mun Yeu, was super helpful and quick to respond. 12/10 would recommend anyone."