Food, Hospitality and Personal Services
Serve others and enjoy a varied career where no two days are the same
This industry is all about creating fantastic experiences for customers, whether that's with food, accommodation, or complementary services such as beauty and massage.
You'll learn from experts in their fields, as we've partnered with some of the finest schools around to give you options to create a career you'll love. Complete hands-on training in state-of-the-art kitchens, or complete an internship and get the practical skills you need to secure a job on graduation.
Here's just some of the subjects you could explore:
Hotel Management
Tourism Management
Hospitality Management
Event Management
Patisserie
Culinary Arts / Commercial Cookery
Retail Management
Dermal Science
Beauty Therapy
Hair styling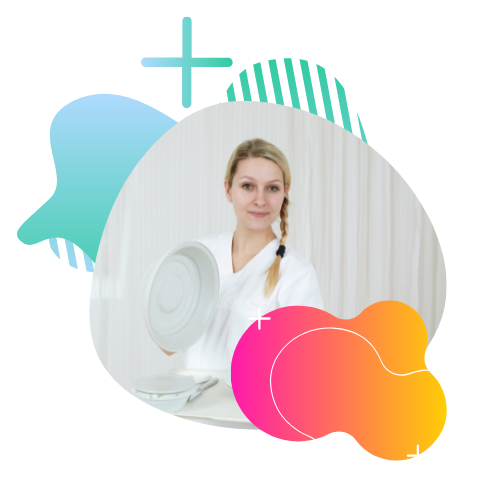 Discover how exciting a career in hospitality can be
With a qualification from a leading international education provider, you'll build
incredible employability prospects and gain the practical experience you need to build a successful career.
Whether you love food and want to create unique flavour combinations, want to run hotels in exotic destinations,
or start your own restaurant or bar, a qualification in hospitality or commercial cookery is your ticket to success.
Do you love food and want to create unique flavour combinations as a leading chef? A qualification as a professional chef will get you there
Learn hospitality management and you could find yourself running a luxury hotel in an exotic destination, or a bustling apartment building in a major city
Take control and start your own business, whether it's a bar, restaurant or café, and delight your customers every single day
Become an essential part of a retail business and drive sales across the board
Thompson Rivers University
Fairleigh Dickinson University
To get in touch with our expert team, simply leave your details below and we'll call you for a FREE consultation.

"Very reliable and efficient. Ms Tan Mei Pei helped me throughout the process and ensured that I had all the documents. Helped me prepare everything and submit my visa in a short amount of time. Would not have been able to do it all by myself in such a timeframe. Highly recommended"
"Miss Tan Mei Pei was a tremendous help in my application to the university as well as for an australian visa. She was very patient and provided detailed guidance which made the process very smooth. Very grateful for everything & would recommend her services to anyone looking to study in Australia"
"The staff (Ms Tan) of AECC Global who guided me is very helpful and efficient. There is no delay in anything or any inconvenience. Her work was all up to date. AECC Global is a very good choice if you are considering studies abroad."
"It was great working with the education counsellor from AECC. They are very efficient and helpful for any requested information. Their service makes the process much easier and less stressful. AECC is highly recommended! Thank you for the support and guidance."
"Great and efficient service by AECC and special shout out to Mun Yue whom have helped me from Day 1 till the day I got my visa. Answering all my questions even after working hours and helping me with the applications to different unis and solving my accommodation problems. Highly recommended!"
"I applied for multiple universities alone, and only required the help of AECC when applying to Deakin University. Honestly I wish I'd have found them earlier and got their assistance for my other applications. My representative - Mun Yeu, was super helpful and quick to respond. 12/10 would recommend anyone."