Authorised Representative of: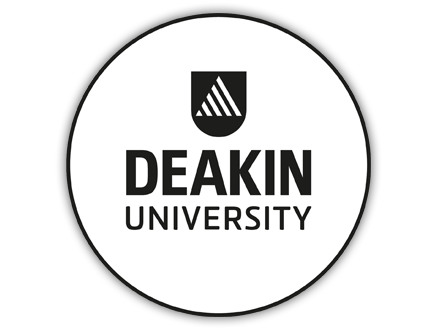 Top 50 Young Universities Worldiwde
Times Higher Education: Top Young Universities
Australia, UK & Ireland
Education Fair
1 Oct, 1-5pm
-------
Meet 23+ institutions from Australia, UK & Ireland StarBucks UOA Business Park.
Clarity all your doubts! From university entry requirements, credit transfers, course selections, admission process, student visa... We have all the things you need here! For more info or registration, please click on the link below!
Deakin University is an elite public technical and research university in Victoria, Australia. Founded in 1974 the university was named after the second Prime Minister of Australia, Alfred Deakin. Its main campuses are in Melbourne's Burwood suburb, Geelong Waurn Ponds, Geelong Waterfront and Warrnambool, as well as the online Cloud Campus.
Deakin's approach to learning emphasises on practical experience and our curriculum is informed by the best in industry. Whatever degree you choose, industry placements will give you the opportunity to apply your knowledge and explore your career options. Our unique DeakinTALENT services directly connect you with employers and offer you opportunities and tools to build your experience and prepare for your graduate job search.
Deakin has four modern, fully equipped campuses in the Australian state of Victoria, and an innovative online learning environment (Cloud Campus). We have invested in the latest technology, state-of-the-art learning tools and facilities to ensure our students are equipped with the skills and knowledge required for the jobs of tomorrow.
World-Class Facilities, Teaching & Research
5 Stars QS University Ranking
Top 1% Universities Worldwide
Academic Rankings of World Universities (ARWU)
Top 50 Young University Worldwide
Times Higher Education (THE)
These study areas are favoured by students for both undergraduate and postgraduate programs.  Deakin has 3 regional campuses that you will gain extra 1 year (total of 3 years) of post study work rights after graduating from undergraduate / postgraduate studies.
Deakin is also home to world-class facilities, a network of industry partnership and academic supervisors. Check out the few popular study area below. if you're interested to pursue in either this fields, please get in touch with our counsellor to get more information.
Innovation & Technology
Information Technology
Computer Science
Artificial Intelligence
Cybersecurity
Design & Technologies
Business & Commerce:
Business
Commerce
Business Analytics
MBA
Humanities
Teaching
Education
Early Chilhood Education
Health and Physical Education
Nursing
Arts & Communication:
Architecture (Recognised by LAM)
Digital Media
Public Reations
Creative Arts
| Institutions | Programs | Descriptions |
| --- | --- | --- |
| Help University | Bachelor of Psychology (hons) | 2+1 |
| Taylor University | Bachelor of Robotics Design | 2+2 |
|   | Bachelor of Psychology | 2+1 |
|   | Bachelor of Performing Arts | 1+2 |
|   | Bachelor of Food Science | 1+2 |
|   | Bachelor of Biomedical Science | 1+2 |
| Sunway College | Diploma of Performing Arts to Bachelor to Bachelor | 1 year |
| MCKL | Diploma of E-Commerce to Bachelor | 2 years |
|   | Diploma of Information Technology to Bachelor | 2 years |
|   | Diploma of Computer Science to Bachelor | 2 years |
| SEGI College | Diploma of Information Technology to Bachelor | 2 years |
Study Indicators
Tuition Fees: 
$$$

$$
Living Cost: 
$$$

$$
Deakin Subject Rankings
Few of the courses you should consider studying at Deakin University
Sports Science
3rd Worldwide
ShanghaiRankings Global Ranking of Sport Science Schools and Departments 2020
Nursing
7th in Australia
Academic Rankings of World Universities (ARWU, 2019)
Education
4th in Australia
Academic Rankings of World Universities (ARWU, 2019)
Tips for Studying Abroad
Things you should understand for studying abroad!
Tip: 1
Choose the University that Suits You Best
Tip: 2
Rankings Are Not the Most Important Factor
Tip: 3
Choose the Course You Are Truly Interested In
Tip: 4
University Facilities Are Important
Tip: 5
Things to Be Aware Of (Part 1)
Tip: 6
Things to Be Aware Of (Part 2)
Tip: 7
Message for Undergraduate Seekers
Tip: 8
Message for Master Students
Tip: 9
About Study in Australia
For general information about studying in Australia 
click here
. Or for more detail discussion / consultation such as (tuition fees, cost of living, intakes, entry requirements, admission..), please reach out to us via the enquiry form below. 
AECC Free Consultation Services

Destination Guide
Where to go?

University Recommendation
Which university suits me?

Courses & Programmes
What should I study?

Application & Admission
How to apply to the university?

Student Visa Application
How to secure my student visa?

Insurance
Get protected while studying abroad.

Student Accommodation
Where to stay?
Explore Deakin University Scholarships
We see your potential and help you to study at Deakin University that adds significant value to your future.

Our international education counsellors proactively guide and support the international students in choosing the top-ranking universities and the best courses to achieve their career goal. We make sure our students are provided with personalised support when applying to study at Deakin University.
To get in touch with our expert team, simply leave your details below and we'll call you for a FREE consultation.

LAM'AAN LATHEEF , MALDIVES,
THIRU JASMI, KLANG VALLEY,
PEE HUI HAN, KLANG VALLEY,
YEE HAOW KHOO, KLANG VALLEY,