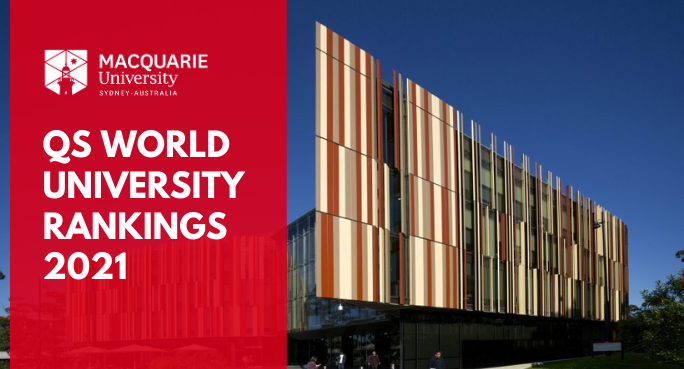 In the 2021 QS World University Rankings, over 14 subjects in Macquarie University have ranked among the top 150 in the world.
Course
Ranking
Linguistic
27

Classics and Ancient History

 

51-70

Psychology

74

Education and Training

78

Accounting and Finance 

84

Arts and Humanities

113

Earth and Marine Science 

101-150

Geophysics

101-150

Geography

101-150

Geology

101-150

Law and Legal Studies 

101-150

English Language and Literature

101-150

Business and Management Studies

 

151- 200

Computer Science and Information Systems

 

151- 200

Electrical and Electronic Engineering

201 -250

Sociology 

201 -250

Natural Sciences 

284
Macquarie's English Language Center offers two courses on the FutureLearn platform. These two courses have been ranked among the top 15 courses from Australian universities. Listed below are the two courses:
1) Practice your PTE Academic Speaking Skills
This course is suitable for students who are looking to take up the PTE Academic exam, especially those who would like to improve their speaking skills for university entry requirements. Students can benefit by interacting with their fellow learners and develop their knowledge of grammar and vocabulary relevant to PTE Academic.
2) Improve your IELTS Speaking score
This course is ideal for people who wish to improve their IELTS Speaking score. Students can benefit from the strategies and techniques developed by the language trainer that will aid them to develop their fluency, vocabulary, grammar and pronunciation.