Creative Arts, Design and Communication
Follow your passion for art and design
Whether you want to create a career as a cutting-edge graphic designer, are dreaming of becoming a painter or sculptor, want to become a musician or tell the world's stories as a writer, it's all possible.
You'll learn the historical contexts for your field, and the theoretical knowledge that underpins your craft. You could also find yourself learning practical skills from the masters, in state-of-the-art classrooms and studios.
Here's just some of the subjects you could explore:
Fine art
Performing art
Film Studies
Video Production
Animation
Advertising
Public Relations
Dance
Design
Graphic Design
Fashion Design
Fashion Merchandising
Fashion Business
Journalism
Media
Communication
Music
Game Design
Product Design
Digital Media
Interior Design
Creative Entrepreneurship
Sound Design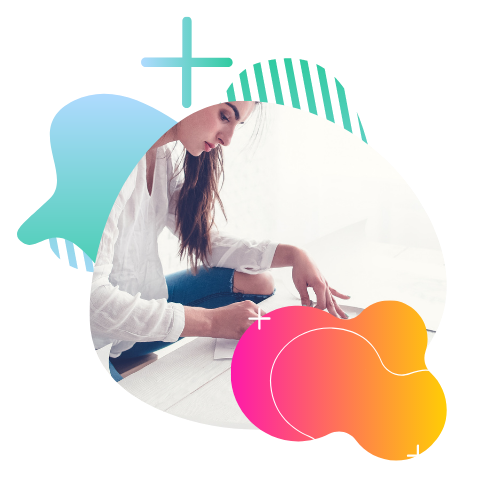 Lead a creative life in a field where you can excel
As a professional artist, designer or communicator, you'll be part of an influential group of people
who are shaping society. Whether you choose to work independently, or as part of a company, you'll find yourself
surrounded by motivated people who share your passion for creation.
Imagine spending your days in your studio creating new work, exhibiting at top international galleries and working on prominent commissions
See your name up in lights and become a leading actor, presenter or journalist
Write the next big novel or carve a career for yourself as a writer
With a qualification in design you could do anything from creating websites and online resources as a graphic designer, through to transforming homes as an interior designer
Start a career in fashion and see your designs on catwalks around the world
There really is no limit to what you can do with a career in art, design and communication.
Roosevelt University (Chicago)
George Mason University
Southern New Hampshire University
Suffolk University
University of Illinois-Chicago
Marshall University
Kwantlen Polytechnic University
To get in touch with our expert team, simply leave your details below and we'll call you for a FREE consultation.

"Very reliable and efficient. Ms Tan Mei Pei helped me throughout the process and ensured that I had all the documents. Helped me prepare everything and submit my visa in a short amount of time. Would not have been able to do it all by myself in such a timeframe. Highly recommended"
"Miss Tan Mei Pei was a tremendous help in my application to the university as well as for an australian visa. She was very patient and provided detailed guidance which made the process very smooth. Very grateful for everything & would recommend her services to anyone looking to study in Australia"
"The staff (Ms Tan) of AECC Global who guided me is very helpful and efficient. There is no delay in anything or any inconvenience. Her work was all up to date. AECC Global is a very good choice if you are considering studies abroad."
"It was great working with the education counsellor from AECC. They are very efficient and helpful for any requested information. Their service makes the process much easier and less stressful. AECC is highly recommended! Thank you for the support and guidance."
"Great and efficient service by AECC and special shout out to Mun Yue whom have helped me from Day 1 till the day I got my visa. Answering all my questions even after working hours and helping me with the applications to different unis and solving my accommodation problems. Highly recommended!"
"I applied for multiple universities alone, and only required the help of AECC when applying to Deakin University. Honestly I wish I'd have found them earlier and got their assistance for my other applications. My representative - Mun Yeu, was super helpful and quick to respond. 12/10 would recommend anyone."