Learn about our world and how it works
A science qualification could set you up for an amazing career solving problems and making important discoveries. It's a huge field, and depending on what you want to study you could find yourself learning in laboratories, doing field work, or working with researchers.
A science qualification sets you apart as a critical thinker – someone who can examine a situation and find a solution. You'll learn the practical skills you need to secure a fantastic job on graduation, with real-world work experience, internships and Professional Year programs.
Here's just some of the subjects you could explore:
Chemistry
Physics
Biological Sciences
Earth Science
Environmental Science
Maths and Statistics
Psychology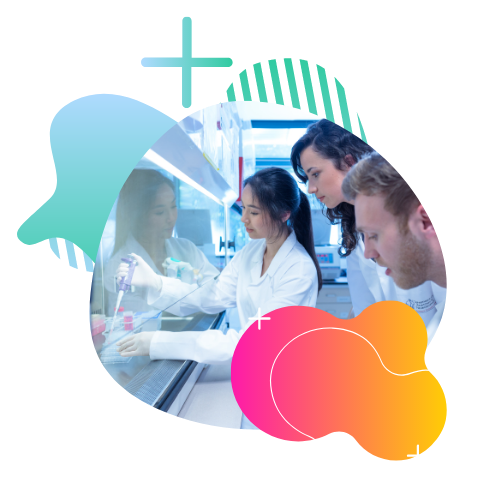 No two days will be the same with a science career
Whether you use your science qualification to work on research projects,
or in the field as a specialist science officer, you'll find varied and exciting work that challenges you every day.
Spend your days in the ocean as a marine biologist, and explore our underwater environment
Study chemical compositions, and create everything from medical drugs that save lives, through to smarter fuel sources and improved fertilisers for crops
As a geographer you'll become an expert in our planet and its composition, and could work in conservation or mining
Learn about medical and physical sciences and work with groups to find better solutions that keep our community happy and healthy
A career in environmental science could lead you across the globe, and you could work for government and charity organisation, protecting our environment for future generations
Colorado State University
UMass Boston
University of Illinois-Chicago
Washington State University
Thompson Rivers University
To get in touch with our expert team, simply leave your details below and we'll call you for a FREE consultation.

"Very reliable and efficient. Ms Tan Mei Pei helped me throughout the process and ensured that I had all the documents. Helped me prepare everything and submit my visa in a short amount of time. Would not have been able to do it all by myself in such a timeframe. Highly recommended"
"Miss Tan Mei Pei was a tremendous help in my application to the university as well as for an australian visa. She was very patient and provided detailed guidance which made the process very smooth. Very grateful for everything & would recommend her services to anyone looking to study in Australia"
"The staff (Ms Tan) of AECC Global who guided me is very helpful and efficient. There is no delay in anything or any inconvenience. Her work was all up to date. AECC Global is a very good choice if you are considering studies abroad."
"It was great working with the education counsellor from AECC. They are very efficient and helpful for any requested information. Their service makes the process much easier and less stressful. AECC is highly recommended! Thank you for the support and guidance."
"Great and efficient service by AECC and special shout out to Mun Yue whom have helped me from Day 1 till the day I got my visa. Answering all my questions even after working hours and helping me with the applications to different unis and solving my accommodation problems. Highly recommended!"
"I applied for multiple universities alone, and only required the help of AECC when applying to Deakin University. Honestly I wish I'd have found them earlier and got their assistance for my other applications. My representative - Mun Yeu, was super helpful and quick to respond. 12/10 would recommend anyone."