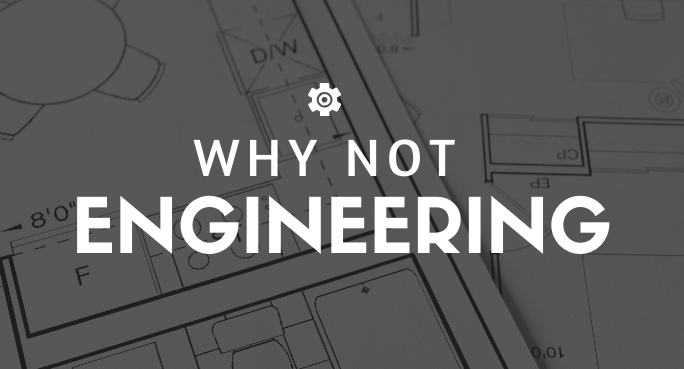 Engineering, to most, might seem like a dull and dry course to study where you would imagine sitting in class and listening to the professor go on and on. Antithesis to the popular belief, an engineering-based education allows students exposure to various technical subjects and skill sets. You will be able to develop skills that are transferable to most industries such as problem-solving, decision making, innovation, project management, team working and communication.

Engineering is a combination of technology and science that focuses on the design of engines, machines, structures and electrical systems. Engineering involves mathematics principles. Engineering is also a very broad topic. There are many subsets of engineering that make up the discipline. Engineers are constantly in high demand. One of the most populated field will be civil engineering, while other careers ranging from software to aerospace engineers.
What follows are the push factors for those who are considering to study engineering.
Career Satisfaction – You might be drawn to engineering because it is interesting to have the hands-on experiences. The market is constantly changing and evolving, thus as an Engineer, you will need to keep up with the pace and knowing that you will not be doing the same thing in few years' time.

High Income Potential – One of the key benefits of studying engineering is the starting income. The demand for skilled graduates surpasses supply, and companies are having difficulties filling vacancies, especially in the specialised field. New engineering graduates can expect to earn salaries higher than those in sales, human resources and even finance.

International exposure – The technical subjects and skill sets are applicable to any country and culture worldwide. This might offer opportunities for you to explore the world, work alongside and exchange ideas with engineers from international companies.
What do engineers do?
Engineers analyse and develop new products, with the help of computers and logical knowledge in science and maths. They work on specifications, design and test the components, further integrate at the final stage and evaluate the effectiveness, cost, safety and reliability of the designs.

Most engineers specialise in a field where they supervise production in factories, determine the causes of a component's failure, and test manufactured products to maintain quality.

To have a greater career prospect, many engineers went on to pursue the Master program (can be completed in 2 years full time or 4 years part time studies) where they developed an advanced knowledge on technologies and management skills.
Which engineering discipline is best for you?
There are many types of engineering, so it may be difficult to know where to start. Need more information on about the different engineering fields and which will be best for you to study? Do check out on the ever-trusted education service, AECC Global for more inquiries. Contact us today for professional consultation.
You May Like These