Study Artificial Intelligence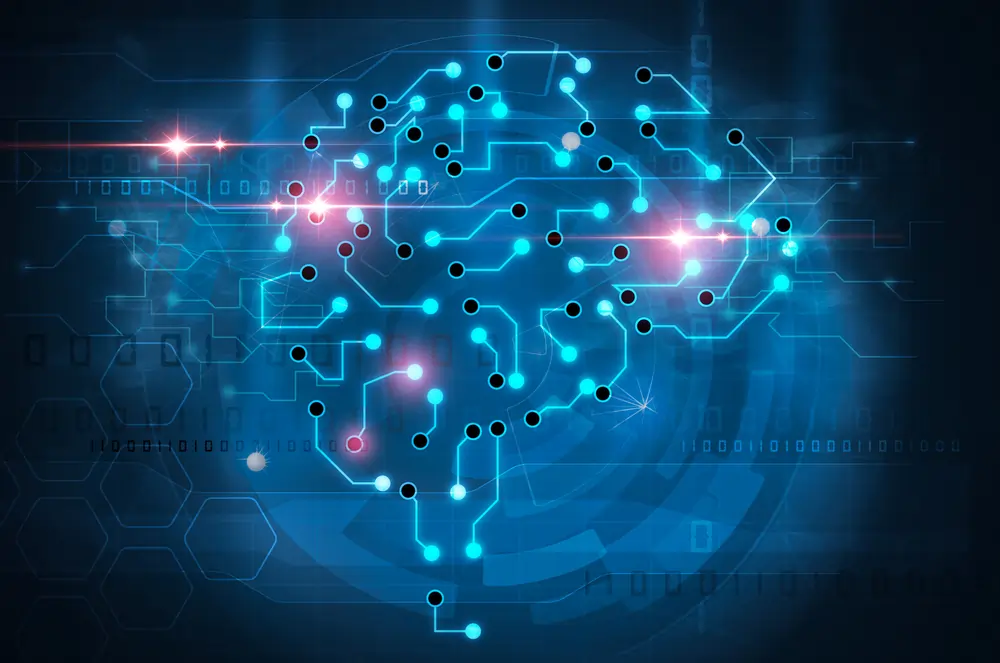 Artificial Intelligence Course Overview
Artificial Intelligence is already in the game, and we live in a world where self-driving cars and chatbots are already dramatically changing the way we live. We interact with them during our daily lives in some way or the other. AI is all about creating machines that can perform human activities and tasks with the speed and precision of a machine. The domain of human intelligence, which was once thought to be exclusive, is now being cracked by AI.

AI uses algorithms, statistical models, computer programs, patterns and data to mimic human-like behaviour and come up with new solutions and decision making. AI can also adapt on their own and can perform tasks and make it easy for humans. However, it does crash, face challenges or need assistance which can be solved by Artificial Intelligence experts. From creating to solving the problems, there's a need for human touch. AI holds a place in today's and future world which makes Artificial Intelligence courses future-proof.
Why Study Artificial Intelligence Course Abroad?
Artificial Intelligence is more famous abroad, and the reason behind that is because AI was first founded in the USA. And following that, many countries, which are also top study destinations, started focusing on AI. Which is why you need to pursue an Artificial Intelligence course abroad. Studying in a top study destination, which is known for Artificial Intelligence, can be a game-changer, as the learning experience will be more engaging, and you will gain exposure as you learn from experts. These experiences and skills will make a significant advantage in your professional journey.

The course modules will provide a more in-depth focus on the subject matter, enabling you to gain a thorough understanding of Artificial Intelligence. Additionally, the course includes internships that offer practical exposure to the industry, enhancing your confidence and knowledge. Moreover, there are workshop sessions led by experts that provide valuable insights, motivating you to perform at your best in the field of AI.

Effective teaching methods while pursuing Artificial Intelligence courses abroad will foster critical thinking and deeper subject comprehension. The assignments will prepare you for the real world, which will help to solidify your understanding of the core concepts. Along with that, you will gain a fresh perspective and broaden your understanding of the subject matter by collaborating with classmates for assignments.

Finding it hard to decide on the university to choose for your study abroad dreams? Book an appointment with our experts at Aecc.
Subjects that will be covered:
Introduction to Cybersecurity

Systems Programming

Computational thinking with Python

Data structure and Algorithms

Computer Network

Computational Modelling

Agile Web Development

Machine Learning
Requirements to Study Artificial Intelligence Courses Abroad
There are a few prerequisites that you need to meet to apply for an Artificial Intelligence course abroad – check out the table below.
S.no
Courses
Duration
Requirement
1.
Bachelor's
3 to 4 years

Successful completion of the pre-university course with a good score in maths.

Required minimum score in English test.

2.
Master's 
1 to 2 years

Successful completion of a bachelor's degree in a relevant field.

Required minimum score in English test.
In terms of English proficiency, you must have taken either the IELTS, TOEFL, or PTE exams, depending on your university's requirements.
Career Prospects and Scope of Artificial Intelligence Abroad
The buzzword of the century is Artificial Intelligence, and its possibilities are nothing short of extraordinary! Artificial Intelligence being used in various industries such as healthcare, entertainment, fashion, education and many more. The career prospects and opportunities for AI professionals are numerous. Also the demand for AI experts is growing day by day.

In this digital era, as AI technology keeps evolving, the need for AI is increasing. The career opportunities keep booming as the adoption of AI technology is transforming the job market, new roles are being created, which is very evident that AI professionals have and will have demand in future. The scope of Artificial Intelligence is limitless, making it a highly promising and rewarding career.

Here's a list of various career paths within Artificial Intelligence:
AI engineer

Business intelligence developer

Machine learning engineer

Computer vision engineer

AI product manager

AI researcher

Cyber security analyst

AI ethics consultant

AI architect

Chatbot developer

AI integration specialist

AI trainer
Best Countries to Study Artificial Intelligence
Undoubtedly, one would aspire to select the cream of the crop when planning to pursue Artificial Intelligence abroad. Top-notch universities and an exceptional student experience are top priority when choosing the ideal study destination. Taking into account these important factors, here's the top study destinations for Artificial Intelligence courses.
Choosing to pursue an Artificial Intelligence course in any of these study destinations will definitely boost your career prospects. Moreover, the added benefits of studying in a country renowned for AI offer plenty of opportunities and by undertaking internships and gain valuable experience. Such opportunities and experience will be incredibly useful in your professional journey.
Best Universities to Study Artificial Intelligence
There are many great universities to study Artificial Intelligence abroad and work in this field after graduation. We have selectively chosen a few such institutions, and it is worth noting that a Artificial Intelligence degree obtained from any of these universities is widely acknowledged on a global scale.
University of Nottingham
Aberystwyth University
University of Southampton
University of Waikato
University of Otago
Deakin University
The University of Adelaide
University of Technology Sydney
Swinburne University of Technology
Head over to the nearest AECC office or fill out the inquiry form to obtain in-depth information about these study destinations, the best universities to attend, and how to get started on pursuing your desired degree in artificial intelligence.
Frequently Asked Questions
Best universities to study Artificial Intelligence courses?
University of Western Australia

Swinburne University of Technology

Birmingham City University

University of Bath 

Victoria University of Wellington
Is artificial intelligence a good career?
What qualification is required for artificial intelligence?
Do you need a lot of maths for an artificial intelligence course?
Which course is best for artificial intelligence?
We See Your Potential and Help You to Study Artificial Intelligence Abroad That Adds Significant Value to Your Future.
Our international education counsellors proactively guide and support the international students in choosing the top-ranking universities and the best courses to achieve their career goal. We make sure our students are provided with personalised support when applying to study artificial intelligence abroad.
To get in touch with our expert team, simply leave your details below and we'll call you for a FREE consultation.

LAM'AAN LATHEEF , MALDIVES,
THIRU JASMI, KLANG VALLEY,
PEE HUI HAN, KLANG VALLEY,
YEE HAOW KHOO, KLANG VALLEY,